In recent times, mainly thanks to the World Cup and the Olympic Games, the eyes of the world have been firmly trained on Rio de Janeiro.
But there was plenty that the city wanted to hide from the world's gaze – namely, the drugs gang-ruled favelas that cover the city's dramatic hillsides.
These strangely picturesque slums often lie just a few hundred metres from Rio's most exclusive districts and beaches, and offer some of the city's most breathtaking views.
However, although close to 1.4 million people live here, they lack even the most basic infrastructure – proper sewers, rubbish collection, proper electricity.
They are considered a "parallel state" – right in the middle of Rio, yet running by very different rules.
Unlike slums in Asia, for example, "cleaning up" the favelas would not be as straightforward as investing in this infrastructure, as they are controlled by heavily armed drugs gangs – as depicted in the 2002 film
City of God
, based on Paolo Lins' novel of the same name. Shootouts are regular occurrences – between rival gangs and police – and the murder and disappearance rates are shocking.
In response to being in the tourism spotlight, the government has therefore initiated a scheme called "pacification", sending specially trained units into the slums to wrest control back from the gangs,
and make them safe, for residents – and for tourists.
Pacification sounds like a positive step forward, but it has not been welcomed by all residents, who claim that rather than being controlled by heavily armed drug lords, they are now being controlled by heavily armed police. Successfully pacified favelas are subject to constant policing to prevent the gangs from returning, and taxes have been imposed for electricity, water, waste disposal – which many favela inhabitants cannot afford, especially coupled with rapidly rising rents.
The darker side of pacification is the desirability of the land.
The lush green peaks overlooking one of the world's most beautiful scenes are prime real estate – and developers of property and hotels are keen to snap it up.
Many shacks are being marked for demolition – allegedly because they pose a safety risk to tenants – but residents suggest that this is an underhand way of removing them from now-valuable land.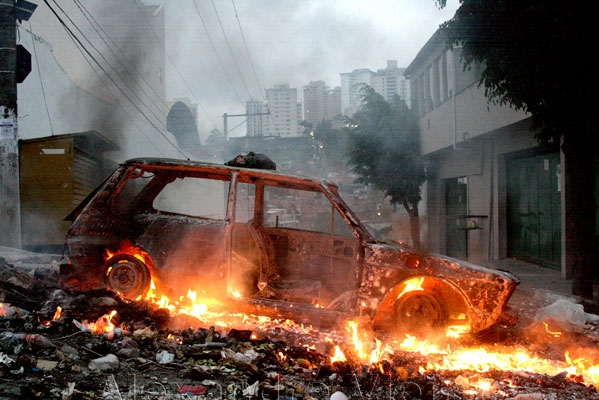 What you can do
Never enter a favela unless it is as part of an organised tour.
The violence might have been glamourised, but the threats are very real.
Favela tourism is a growing trend, yet the jury's out on its ethical implications.
It generally doesn't provide much-needed stable incomes – yet some fund worthwhile community projects such as clinics, artists' workshops and nurseries. If you do choose to go on a favela tour, ensure your guide will be local, and that you will be doing more than just gawping at poverty.
Ask your tour provider
– will I be meeting local people and visiting local stores and restaurants? Which projects do you support? Can I visit them? How is my tour fee used?
Ask the guide or tour company if there is anything you can donate
– children's clothes or books, over the counter medicines, pens and pencils, footballs... Stock up before you come, or take a shopping trip in Rio.
Given the central location and incredible setting, hostels have been springing up in the pacified favelas for some time.
Now, residents are jumping onto the homestays trend and renting out rooms or apartments to tourists
. Safety is a concern here, so research the area, read reviews and speak with the guesthouse owners. Some may also offer local tours. Security is improving – especially following the World Cup and Olympics – but be vigilant, don't photograph people on the street and don't walk unaccompanied at night.
If you'd like to leave a more lasting impact, and have a bit of time spare –
look into longer term volunteer placements
. These often include teaching or coaching, working with adults or children. They last several months and should include Portuguese lessons to help you – and your local students – make the most of your time in the favela.