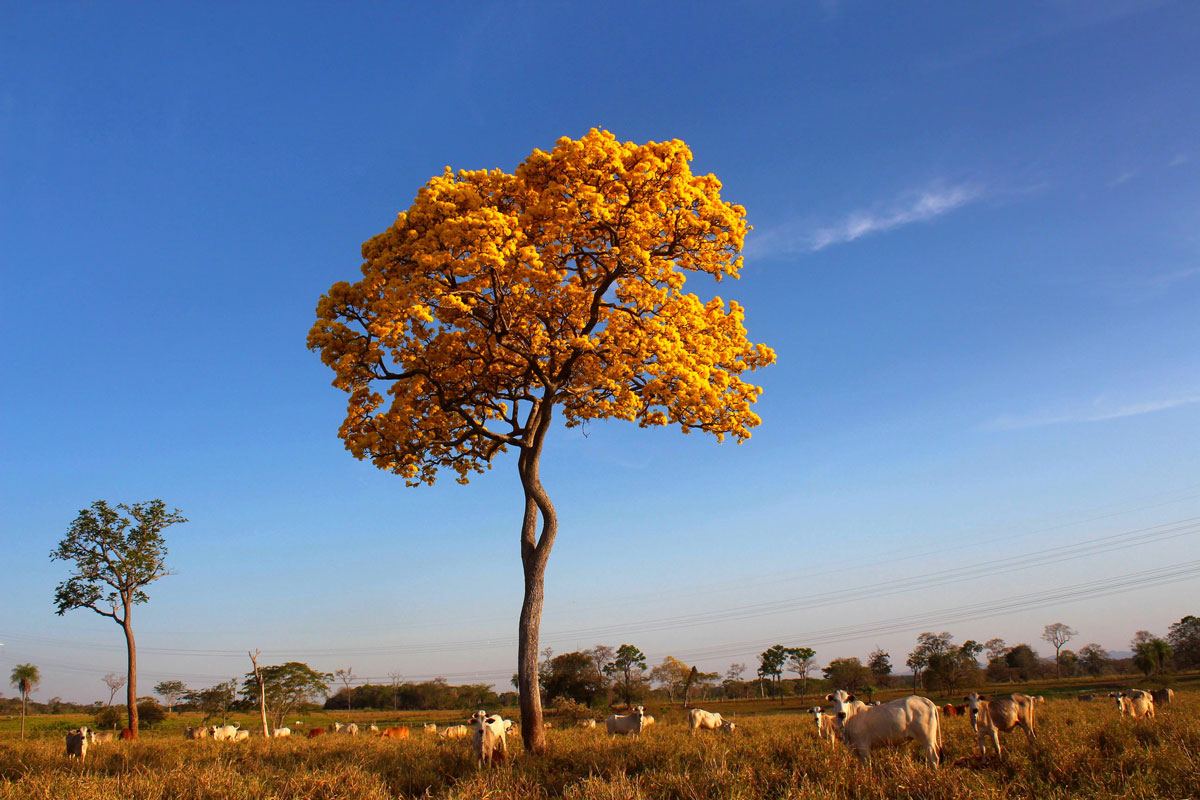 Pantanal tips
Guy Marks, from our supplier Tribes Travel, shares his Brazil travel advice:
"People are often a bit put out when they discover that the Pantanal is actually an agricultural area with vast cattle ranches. If people haven't been made aware that they're going to an area that's agricultural, they arrive and go 'what have I been brought to a ranch for?' But if you think about wildlife in the UK – you're going to see it on farmland. There is no real conflict between agriculture and conservation if it's properly managed. You could be stood there looking at a massive herd of cattle, but they've got capybaras walking round their feet. That's not uncommon; you shouldn't be put off by the fact that it's agricultural land. 20 percent of it is put aside for conservation by law."
Planning tips
Anna Scrivens, from our supplier Audley Travel, shares her Brazil travel advice:
"It's difficult to plan a holiday to Brazil because there is so much and you can't see it all. People want to go to the big highlights so they end up flying all over the place. I really like staying around the Green Coast which is just south of Rio – but a lot of people fly around a lot on their trips rather than just focusing on one area. So my advice is to plan early! That's the only way you can coordinate all the different flights – especially if you want to be travelling across a lot of the country."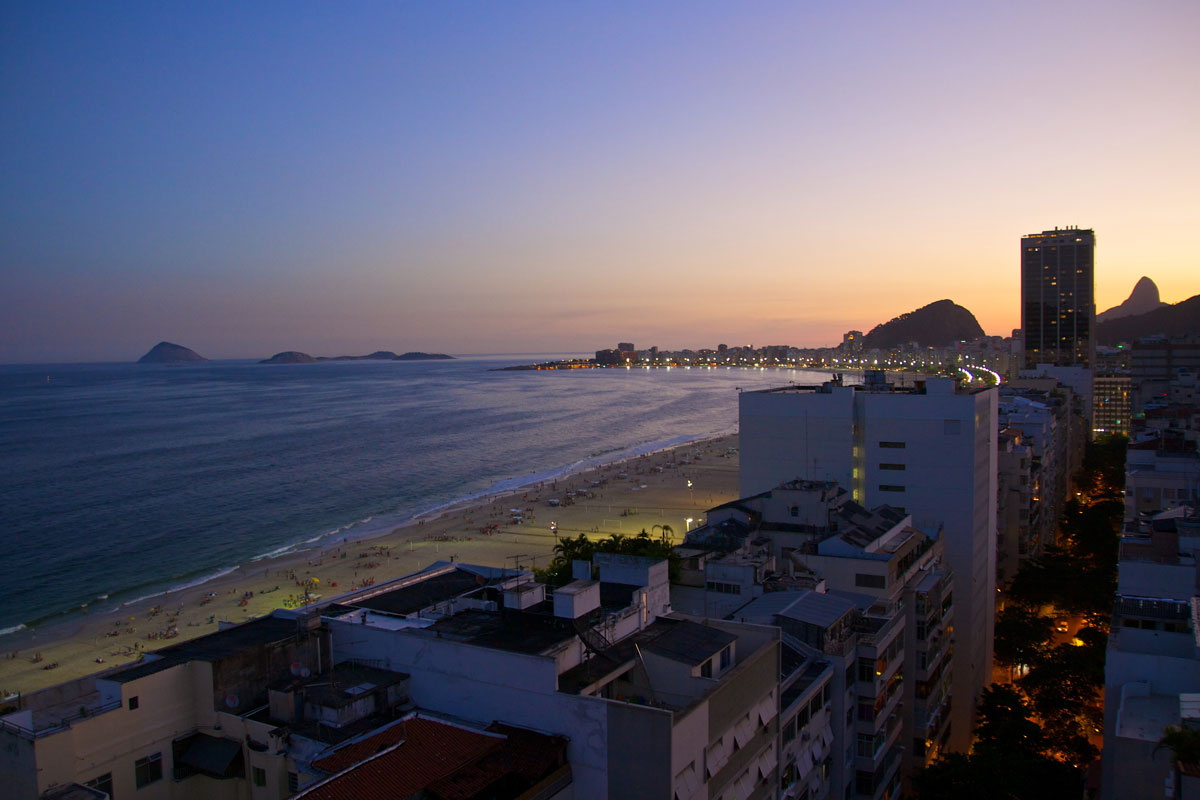 Beach tips
Guy Marks, from our supplier Tribes Travel, explains where to take a beach break, in his Brazil travel advice: "Copacabana is a city beach, and that's what people forget. It's a bit like New York's Central Park; great for locals, but if you want countryside, you wouldn't go there. So if you want a beach, don't go to the beach in the middle of Rio. For a beach holiday, head south – around Paraty and Ilha Grande, or to the northeast around Bahia and Salvador. But Copacabana Beach and Ipanema are still such iconic places. As you walk down you see different things going on; the different classes and social structures hang out on different parts of the beaches. So they're great for people watching!"
Wildlife watching tips
Anna Scrivens, from our supplier Audley Travel, shares her Brazil travel advice:
"We're very careful with how we describe the Amazon because some people go there expecting to see a lot of wildlife. But really you don't because the rainforest is so dense. So people can be disappointed if they have the wrong expectations. The Amazon is not really about the wildlife; it's more of a jungle experience. If it's wildlife you're interested in then you need to go to the Pantanal. It's not as famous as the Amazon, but the wildlife is much better. It feels much less like a jungle because the vegetation is so dense - but that's why you see more wildlife."
Our top trip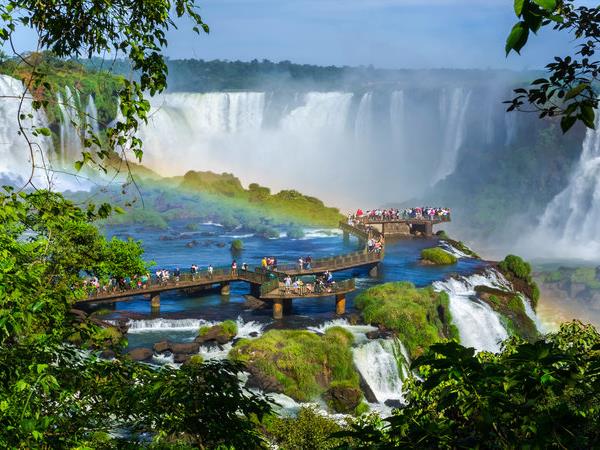 -Explore the Pantanal, Bonito, Iguazu Falls, Paraty and Rio
From
£3950

to

£4500
16 days
ex flights
Tailor made:
This trip can be tailor made throughout the year to suit your requirements
If you'd like to chat about Brazil or need help finding a holiday to suit you we're very happy to help.

Health & safety in Brazil
HEALTH
Brazil has a violent reputation, and it pays to be cautious in the cities and at night. However, most tourists have no trouble whatsoever – so don't let this put you off.
Rio, Sao Paolo and other major cities experience periodical protests. These can turn violent, so be sure to keep well away of any large gatherings and demonstrations.
Brazil often experiences strikes at short notice. These can include transport staff as well as police and other security organizations, so keep an eye on updates. These are often posted on the FCO website.
Crime is commonplace including pickpocketing and mugging. Be extremely vigilant, never walk around at night – especially if you are alone – and only carry essential valuables and cash, hiding them when possible. If you wear a money belt, keep this concealed – keep any change for spending handy, as otherwise you will be advertising your money belt to potential thieves. Leave jewellery and watches in your hotel, and don't wear backpacks in towns, cities and on public transport as these are easy to steal from. Crime increases during Carnival and other festivities, so be extra cautious if visiting at these times.
Thieves are unfortunately often armed in Brazil – so don't attempt to resist them. Your life is worth more than your mobile phone.
In an attempt to stop ATMs being tampered with, any machines which have been damaged will stain bank notes pink. Report this to the bank immediately; bank notes with pink marks will not be accepted anywhere. If possible, use ATMs inside banks.
Don't take anything other than the essentials to city beaches – bring only the cash you need, and leave your camera behind.
Visiting a favela is not advised unless you travel with a reputable guide.
Brazil's major cities generally have good access for disabled travellers, including easy access buses and lifts.
When driving, be aware than road traffic accidents are common, and that there is a zero tolerance policy on drink driving. It's not worth the risk, no matter how good the caipirinhas may be.
Check the safety procedures on board boats – accidents on the Amazon are not uncommon. Enquire about life jackets for adults and kids in necessary.
Research your beach – some have strong currents which can be dangerous.
If only one parent is travelling with a child, contact the Brazilian Consulate as there are special legal requirements which must be fulfilled in order to enter Brazil.
SAFETY
Several vaccinations are advised before travelling to Brazil; consult your GP or travel clinic six to eight weeks before departure to ensure you have time to complete all the series of injections. These include Yellow Fever, which is present in several provinces. Malaria is present in the Amazon basin, so you will need to bring anti-malarial medication if travelling to this region. Be aware that the malaria strain here is resistant to some forms of medication, so be sure to bring the appropriate type. Wearing long sleeves and trousers is also advised, as well as insect repellent. This also protects against dengue and yellow fever. Remember, malaria can develop up to a year after exposure, so keep an eye on any symptoms. Tap water is unsafe to drink - also be wary of ice in drinks and unpeeled fruit and vegetables. The sun is powerful here, particularly in the north and by the sea. Bring adequate sunscreen, ensure kids are covered up and drink plenty of water. Take note of the emergency medical assistance number: 192 Ensure you have adequate travel insurance, including emergency evacuation and repatriation.
Zika virus in Brazil
Zika virus remains a threat for anyone travelling to Brazil. However, the main travel warnings are for women who are pregnant or planning to become pregnant, and anyone with severe, chronic medical conditions or weakened immune systems. These people are being advised to reconsider their travel plans.
For most adults, Zika virus is not dangerous, and hospitalisation is extremely rare. Most people who are infected will not go on to develop any symptoms; those that do become ill (around one in five) may experience a fever, joint pain and headaches, similar to dengue fever, and lasting up to a week. There is no specific medication for Zika, only to relieve the symptoms.
For more information on symptoms, treatment and avoiding further infection, refer to the
CDC website
.
Brazil tips from our travellers
At Responsible Travel, we think the best people to advise our travellers are often... other travellers. They always return from our tours with packing tips, weather reports, ideas about what to do - and opinions about what not to.

We have selected some of the most useful Brazil travel tips that our guests have provided over the years to help you make the very most of your holiday - and the space inside your suitcase.

The whole holiday was amazing, but if I had to name the top three things I would say Iguazu Falls (especially the boat ride under the falls!), the boat ride in Paraty and just being in Rio.

If you don't know any Spanish or Portuguese, take a phrase book. Also, you tend to get your feet wet and so some decent walking sandals that dry out quickly are better than trainers. Going to a Samba club in Rio is fantastic. - Rachel Newnes

When taking the boat trip at Iguazu Falls you're going to be wet all over. Nobody told us and we didn't have any changing clothes with us. So the rest of the tour we had to proceed in wet clothes which made it a little awkward. Also if you go to Paraty: prepare yourself for mosquitos!!! - Nadja Weidmann

If you want to see Rio then make sure you book some extra days before or after the tour. If you don't, you'll get virtually no time in this amazing place. - Carol Clutton

Travelling in the Amazon, unfortunately they had the worst floods in 60 years which made getting ashore more difficult but exciting!! - Clive Pagett

Every part of the holiday was amazing - especially staying at Las Cataratas hotel overlooking Iguazu Falls waking up to the sound of the rushing water and wild toucans playing outside our window, and watching the sunset over Rio from the top of Sugar Loaf mountain!

The entire trip was extremely memorable, but, the most exciting part was swimming in the Amazon River System. - Matthew Fitzgerald

(Porto de Pedras trip) An unexpected but totally delightful encounter with a sea cow in the shallows off the beach. He nibbled my toes and allowed me to stroke him. Magical! - Beverley Whatford

The whole experience of Brazil, the colours the beaches, the food, the people, the weather. It was all magnificent and thoroughly enjoyable was superb accommodation and the hosts could not have been more friendly. - Donald Dunlop