Community-based tourism case study: Basecamp in Kenya

65 percent of Kenya's wildlife is outside its national parks.

Safari travellers come brandishing bucket lists. On them are the animals they want to see: lions, giraffes, elephants. But they don't expect to see them on the first day in the Masai Mara.
Wildlife conservancies such as the massive Mara Naboisho Conservancy, where our partner Basecamp Kenya operates
luxury camping safaris
, are making stunning sightings possible. The reserve, established in 2015, is known for its giraffe population, but it's the lion who is rightful king; the conservancy has one of the highest densities of lions in the world.
Though Africa's wildlife is in startling decline, a very high concentration of it can be found in the Masai Mara in Kenya and the adjoining Serengeti in Tanzania. Within these two giants of the safari world, the national parks have shown signs of struggle.
Kenyan wildlife in trouble
In the 2010s, the government-owned Masai Mara National Reserve was in trouble. Wildlife herds were dwarfed by far larger fleets of jeeps jostling for position and 
70 percent of tours
were operating illegally. The national parks were infringed by grazing cattle, litter and the industry of Maasai people trying to make a living through charcoal burning and wheat production – by any means that could give them a sustainable return.
A UK research paper published in 2012 stated that in 2010, the Maasai landowners received 
as little as 5 percent
of any tourism revenue from visitors to their land.
A major new threat to wildlife in the area is the humble fence.
Don't fence me in
For many, the Mara epitomises freedom – a world away from picket-fenced neighbourhoods and high population densities. Visitors come for the wildness.
But for the last few decades, vast swathes of Kenya have been divided into land parcels. The process accelerated in the Mara when group ranches above the national park were privatised.
Privatisation meant that landowners could fence their parcels of land, shrinking habitat for large mammals. Since 2010 there has been a 
170 percent increase in fencing infrastructure
in the Greater Mara, as people acted to protect their interests.
Wildlife conservancies
Against this backdrop: a glimmer of hope. The 2010s saw a brave spate of community-led wildlife conservancies, set up in the name of protecting wildlife in the face of dramatic habitat loss.
The model is simple enough – Kenyan landowners lease their land to tourism companies, so the companies can run safaris. These landowners receive payments for not fencing their land.
On the surface, the cattle-trampled, overgrazed land up for lease looked to be of little value, and farmers sold it at a cheap rate. But within a few years, the land regenerates to creature-pleasing savannah. And whilst wildlife can't stump up the rent, tourist companies can.
And the wildlife speaks for itself. Concentrations of wildlife in conservancies is higher than that in national parks. In fact, 
65 percent of Kenya's wildlife
is now outside its national parks.
Our top trip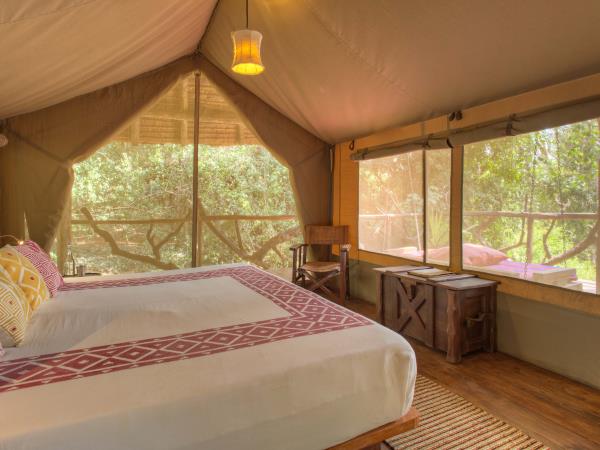 Journey through the Masai Mara & enjoy an exceptional safari
From
US $3690

to

US $4490
9 days
ex flights
Tailor made:
This trip can be tailor made throughout the year to suit your requirements
If you'd like to chat about Community based tourism or need help finding a holiday to suit you we're very happy to help.

Basecamp Kenya, which opened in 1998, has tented camps across the Mara Naboisho Conservancy and Masai Mara National Reserve. Visitors come to survey the pageantry of wildlife at the waterhole below the camp, and watch the slow and stately progress of the declining sun across the Mara plain, before shutting the tent door tight to guard against inquisitive monkeys.

Maasai guides mean that Basecamp can offer walking safaris – historically, not often offered in Kenya, but rising in popularity. They can be done in total safety in Basecamp. Leopard Hill, an area of the park, is completely vehicle-free.

Visitors stay in comfortable eco camps with solar panels on their roofs and massages offered after the safari drives. "You can do community-based tourism in a luxury way," explains Justin Francis, founder of Responsible Travel, "and the community as a whole will benefit."

Basecamp Explorer Kenya was not among the original adopters of the conservancy model, but it has made significant contributions to the concept. It put up a third of the funding needed to create Mara Naboisho Conservancy in 2010 which, at 54,000 hectares, is the largest around. Basecamp was the largest donor to the Maasai Mara Wildlife Conservancies Association (MMWCA).
Community benefits
These areas were set up to conserve wildlife – but they protect people too. The year-round tourism from projects like Basecamp Kenya provides a steady stream of income that decreases 
reliance on cattle farming
for people living in poverty. Farming can be severely disrupted in times of drought, and drought risk is on the increase, thanks to climate change. Tourism helps mitigate this.
Tourism to Basecamp has meant lots of employment opportunities. The staff are 100 percent Kenyan and 96 percent Maasai. "They have 400 staff and more than 10,000 families directly benefitting," explains Justin. Jobs range from guides to cooks. A garden provides vegetables for the guests, as well as employment for two gardeners.
"I hope visitors realise that the Maasai are the landlords and the tourism business is just a tenant," says Justin. With the landlord status comes power; the Maasai are decision makers. Basecamp's tourists stay separate from the Maasai village – a decision made by the villagers. Only a very small number of visitors stay at once – again a decision made by the Maasai, in this case to minimise disruption to their lives. This is great for guests, who can enjoy a true wilderness wildlife experience, and puts far less pressure on the wildlife than a fleet of idling jeeps.
A fairer deal
Landowners get an equitable share of the profits based on how much land they own. Whilst we have grown used to 'equitable' meaning a fairer deal, it does in this context exclude non-landowners such as women and young people. Other initiatives are important to raise the profile and agency of these groups.

Young people can train as guides. In-house training is done at what is now seen as a prestigious guiding school, Koiyaki Guiding School. By 2022, 350 guides had graduated from the school, a third of them women.

Traditionally, Maasai women prize their crafting skills, creating intricate beadwork. Tourists can stop by and buy crafts directly from a group of women, as they sit in the shade, chatting and working. A total of 158 women are employed by Basecamp Maasai Brand (BMB) to create unique beadwork for wider sale. Of the sales revenue, 75 percent goes straight to the artisans.
The bigger the better
Unlike other community-based tourism projects that may never grow larger than the community they serve, the conservancy model has plenty of room to grow The vast amount of open land in Kenya, whilst owned, can remain unfenced, or have its fences removed if schemes like this are allowed to expand. "Basecamp can scale much bigger with funding from the tourism business," explains Justin. This can lead to serious change on a large scale.

Investment from tourism means that communities be part of tackling global issues like sustainability and the climate crises. Basecamp was on track to have planted 350,000 trees by the end of 2022 and was working on water security and waste disposal in the region.
Mixed-use spaces
As the conservancy expands, it has experimented with mixed-used spaces. But when people, wildlife and livestock interact, they do so in delicate balance. Cattle can overrun wildlife areas and wildlife can pose a danger to cattle and people, meaning that dangerous wildlife like hyenas and lions are killed.

The Pardamat Conservation Area was established in 2016 as a triple-use conservancy. It is 23,000 hectares, made up of the land of 850 families. It is also an important wildlife corridor, and its forested hills an important elephant habitat. Since 2014, Pardamat has become increasingly fenced, but conservation area management is working to remove that fencing. If it succeeds, then it shows that the conservancy model really can 'do it all'.

The landowners of Naboisho signed a 15-year lease in 2010. Kenyan laws make it illegal for non-Kenyans to lease land, giving the Maasai further bargaining power when it comes to renegotiation at the end of their lease.

With the model proving so successful so far, there's hope for the lions of Mara for another 15 years – here's to many more.
Community-based tourism doesn't need to be community-owned to benefit local people. In the conservancy model, community landlords have an important seat at the table in decision-making, even if they do not own the whole business. Conservancies are doing important conservation work outside of government-owned national parks in Kenya and are increasingly becoming important refuges for wildlife.
More Community based tourism articles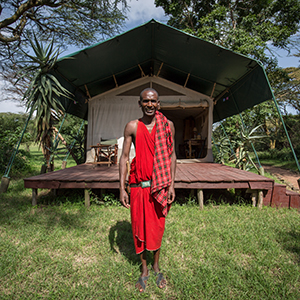 The crucial point is that the whole community should benefit from tourism income.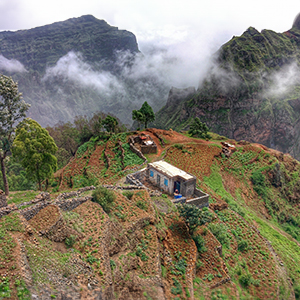 Trips that directly benefit the villages, cooperatives and collectives in which they're set.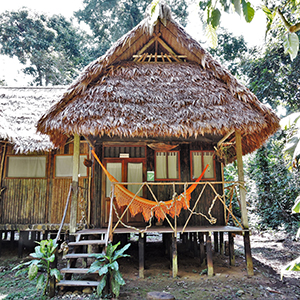 Protecting the interests of indigenous peoples in Madidi National Park.