Top 10 community-based tourism holidays
Discover our top 10 community-based tourism holidays and you'll find a whole load of community-based inspiration. Here, your money doesn't just disappear into yet another deep pocket, but gets put into schools, healthcare, tree planting and women's empowerment. Community-based tourism is tourism where the money goes back into the community which has hosted you, improving the community and its setting, which in turn generates more interest in the area. Before you know it, these initiatives have created an upward spiral of positive benefits. These trips are well worth repeat visits, if only to see how far small projects have come in greening their valleys, improving their neighbourhoods, and advocating for their wildlife.
1. Community cycling in Cambodia & Vietnam
Cycling is a great way to see Vietnam and Cambodia. Fields, rice terraces and orchards flank your quiet rural route as you breeze with a bicycle between small towns and villages. You can combine pedal power with community power by visiting different charities on your way. For some, a cycling trip is just the start of the journey. People forge long-term connections with the not-for-profit groups that they meet on trips like this – and it's inspiring to return and see how they've progressed.
Best time to go:
All year round
Our top trip:
Cambodia and Vietnam community cycling holiday
See all our trips:
Vietnam cycling holidays
Read more:
Vietnam cycling guide
2. Trek in Ethiopia's Simien Mountains
Hike across basalt escarpments between little villages in Ethiopia's Simien Mountains, and you'll reach altitudes high enough that birds of prey soar beneath you. Up here, tourists should travel in tiny groups so they don't put pressure on the small farming communities. Stay in simple accommodation that is community-owned, and over 55 percent of your trip cost can go directly to families in the area. Walks between villages are done outside the national park, but be sure to add time in the magnificent Simien Mountains National Park after your trek.
Best time to go:
October to June
Our top trip:
Simien Mountains trekking in Ethiopia
See all our trips:
Ethiopia walking holidays
Read more:
Community-based trekking in Ethiopia
3. Chalalán Ecolodge, Bolivia
Hidden even from the lake on which it sits, the secretive Chalalán Ecolodge is wrapped in the forest. It was set up as a joint venture between the community and Conservation International before becoming completely community-owned in 2000. After an adventurous five-hour cruise up the river to its door, guests can go on rainforest interpretation walks with guides from the local community of Quetchua-Tacana indigenous people in Madidi National Park, one of the most biodiverse places on the planet.
Best time to go:
The dry season (May to October) means less chance of a downpour, but trips are available all year round
Our top trip:
Chalalán Ecolodge in Madidi National Park
See all our trips:
Ecolodge holidays
Read more:
Bolivia travel guide
4. A community tour of Kenya
Whilst many fly into Kenya and go straight on to a swanky safari lodge, they are missing out. Some Kenyans, living alongside their remarkable wildlife, lead remarkable lives themselves – particularly, you might discover, the grandmothers. There are a number of households run by grandmothers who look after multiple generations, and run businesses to boot. On a community tour of Kenya, visit Kikuyu and Maasai communities and community leaders with big, inspiring plans for making life better for ordinary people.
Best time to go:
Outside the March-May rainy season
Our top trip:
Kenya community tour
See all our trips:
Masai Mara holidays
Read more:
Masai Mara travel guide
5. Andaman village stays in Thailand
As the world's climate challenges once stable fishing communities, income diversification is more vital than ever. After the 2004 tsunami, some village communities in Thailand opened their doors to tourists. Go, and in these idyllic beachside settings you can relax in your homestay or choose relaxing activities like making batik prints and fishing, or trying your hand at cooking Thai cuisine. Trips provide alternative income sources, especially for women.
Best time to go:
December to April
Our top trip:
Andaman holidays and community tours, Thailand
See all our trips:
Southern Thailand holidays
Read more:
Guide to Thailand's cultural customs
6. Kapawi Ecolodge, Ecuador
How good are you with a blow dart? Test this niche skill with the experts, the indigenous Achuar people who live in the Amazon rainforest. Their craftwork is manifested in spectacular fashion in the Kapawi Ecolodge, which was built without a single nail and which is entirely in their ownership. Staying right in the heart of the jungle means you can go on day and night treks – and wake up early to catch the birdlife when it's at its most active.
Best time to go:
June to November
Our top trip:
Kapawi Ecolodge in Ecuador
See all our trips:
Amazon rainforest holidays
Read more:
Amazon travel guide
7. Support farming communities in Cape Verde
Enter the crater: the lush interior of the crater of the Cova de Paúl volcano on Santo Antao island is the surprising location of some of Cape Verde's thriving farms. Walk between the glossy green of sugarcane and banana plantations and you'll discover some of Cape Verde's female farmers, who make up some 35 percent of the farming workforce. Community-based tourism to Cape Verde helps supplement farming incomes and supports women-owned small businesses on the islands.
Best time to go:
All year round
Our top trip:
Cape Verde women's empowerment holiday
See all our trips:
Women-only holidays
Read more:
Women's empowerment in Cape Verde
8. Discover the power of Kenya's conservancies
To fight against the increasing number of fences in Kenya, which are corralling and curtailing its magnificent wildlife, tourism businesses have partnered with Maasai landowners to create wildlife conservancies. In these areas there are no fences, and there is often more wildlife than you'll find in the government-run national parks. The community benefit too; they are the landlords, earning money from leasing the land to safari operators. And they can benefit from jobs and training from the lodges – such as guiding schools and craft collectives.
Best time to go:
Outside of the March-May rainy season
Our top trip:
Masai Mara luxury camping safari in Kenya
See all our trips:
Masai Mara holidays
Read more:
Masai Mara travel guide
9. Meet marginalised people in north-east India
North-east India might be one of the most underprivileged regions in the country. However, NGOs and responsible travel companies are out to readdress the balance and show appreciation for the area and its people. Arunachal Pradesh in north-east India is an ethnically diverse state where you can meet rural people, such as the Apatani tribe, who practice sustainable forestry and cultivate rice by hand in the Ziro Valley. Your visit supports and preserves their way of life.
Best time to go:
All year round
Our top trip:
Tribal and rural experience of India
See all our trips:
Rural India holidays
Read more:
Rural India travel guide
10. Walk in Wof Washa forest, Ethiopia
Go hut-to-hut trekking through Wof Washa forest, watching for mischievous colobus monkeys as you go. Walking in the forest helps protect the trees by providing an income for the communities who live in their shade. It's all thanks to the forest cooperative model. The Wof Washa forest in Ethiopia is under threat and being cut down at an unsustainable rate. A series of forest cooperatives set up by Sunarma, an Ethiopian charity for sustainable natural resource management, is changing that by helping local people get more value out of the trees, whilst keeping many more of them standing – through tourism, agroforestry, beekeeping and women's empowerment groups.
Best time to go:
All year round
Our top trip:
Ethiopia trekking in Wof Washa forest
See all our trips:
Ethiopia walking holidays
Read more:
Wof Washa walking guide
More Community based tourism articles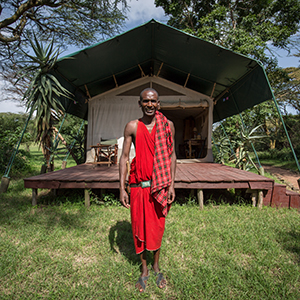 The crucial point is that the whole community should benefit from tourism income.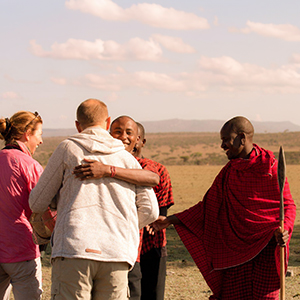 Tourists, communities and wildlife benefit when landowners lease land for conservation.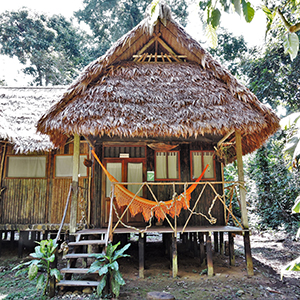 Protecting the interests of indigenous peoples in Madidi National Park.