Cycling holidays in Europe map & highlights
---
Make the most of your time
Cycling in Europe can take you all the way from the fjords on Norway's Arctic Coast to the Moorish fortresses and sun-scorched foothills of Andalucia with a heck of a lot of asphalt, gravel, tarmac, lakesides, towpaths, railway lines and forest trails in between. France alone boasts an inordinate amount of cycling trails with the Alpe d'Huez, Burgundy and the river banks of Lot and Loire providing perfect pedalling all the way to Mont Blanc. Italy, let's face it, is just made for cycling with a huge range of gradients and gastronomic rest stops leading south to Cilento National Park on the Amalfi Coast and over to Syracuse and Agrigento in Sicily. Other notable cycling spots include Croatia, Montenegro and the Baltics, with the Peloponnese, Catalonia and the Alentejo region of Portugal conjuring coastal trails that lead to fishing harbours, sheltered beaches and well-deserved drinks at sunset.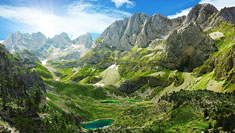 Albania
Steady climbs and high plateaus provide cyclists in Albania with a decent workout with the Gramos Mountains offering lengthy descents towards Adriatic beaches. Aside from the ocean breeze, cyclists will be treated to numerous waterfalls and thermal springs with the national parks of Butrint and Llogara proffering the perfect marriage of black pines, freshwater lakes and archaeological sites.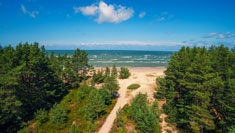 Baltic States
All three Baltic States feature coastline, with Latvia alone boasting 500km of windswept dunes interspersed with beach resorts and fishing villages. Inland you'll find pungent pines, permeated with lakes and rivers, with Estonia's Lahemaa National Park criss-crossed by cycle paths to naturally break up a 10-day, tri-country cycling tour between the capital cities of Tallinn, Riga and Vilnius.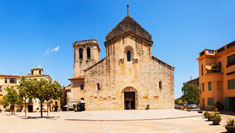 Catalonia
Gothic basilicas, Girona and the Garrotxa volcanoes make cycling in Catalonia a thing of beauty with long-abandoned railway lines leading through fertile valleys to towns like Olot where Renaissance cloisters sit side-by-with side tapas cellars, delicatessens and panaderias. Coastal paths lead to bays and fish markets with places like Palamos providing a glimpse at the Costa Brava, pre-tourism.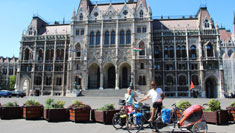 Central Europe
Set against a back-story of Bohemian and medieval kingdoms cyclists exploring Central Europe can head from Prague to Budapest, via Vienna and Bratislava, well within a two week time frame. Following the Vltava and the Danube allows for effortless cycling with forest trails and wetland areas, including Austria's Danube-Auen National Park, providing shade amongst cultural highlights.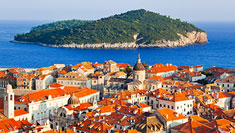 Croatia
Island-hop and cycle on Croatia's Dalmatian Coast where the Adriatic islands of Korcula, Sipan, Hvar and Mljet feature ancient villages and Roman ruins en-route to sheltered beaches and overnight accommodation. Public ferries whisk cyclists to the Peljesac Peninsula, Dubrovnik and the hillsides of Konavle where sheer cliffs stand in contrast to agricultural landscapes and views over the Adriatic.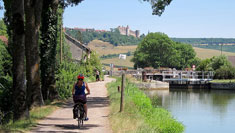 France
Cycling tours of France present the countryside and coastline from an exceptionally rewarding perspective. Routes from Avignon to Nice and throughout Burgundy and Brittany are just beautiful with canal and river paths and peaceful country lanes, providing platforms for suggested daily distances of between 30 to 45km, whilst the Alpe d'Huez will leave you breathless, in every sense.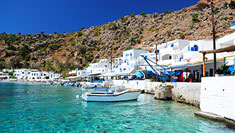 Greece
Travel from the Greek mainland to the Peloponnese and you'll discover some excellent cycling routes leading to Epidaurus, Nafplio, and the archaeological sites of Mycenae and Sparta. Cycling the Peloponnese, in particular the Laconia region, takes you over flattish gradients for distances of between 30 – 60km with untold beaches, peaceful harbour walls and grilled fish suppers.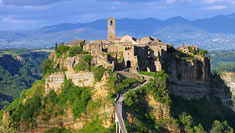 Italy
Cycling tours of Italy are no secret with routes from Pisa to Florence the epitome of undulating enjoyment for many an Etruscan exercise enthusiast. Delve a little and you'll find Umbria, the Dolomites and the northern lakes vying for attention with lesser-known trails from Abruzzo to Puglia and along the Amalfi coastline all well worth paying attention to, if you know who to ask.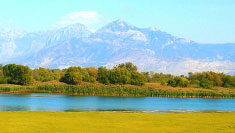 Montenegro
Cycling through the karst plains surrounding Montenegro's second city of Cetinje on your way to the largest lake in the Balkans, Lake Skadar, is just one of the routes that makes cycling here such a pleasure. Ancient olive groves and rural villages lead towards the Med with the Bay of Kotor, Budva and the old town of Bar providing cyclists with cultural sightseeing as well as Adriatic delights.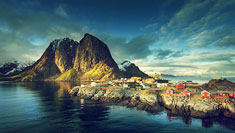 Norway
The Norwegian coast just to the south of the Arctic Circle promises sublime scenic therapy for cyclists with mountain peaks reflected in glacial lakes to be found via quiet roads, island bridges and public ferries. The lack of traffic conjures colonies of puffins, deserted beaches and weathered fishing villages from where to rest your legs after suggested daily distances of between 30 to 60km.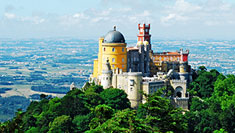 Portugal
Cycling the Alentejo and Algarve regions of southern Portugal is fantastic either side of summer with fair to moderate gradients covered in olive, cork and citrus groves. Pretty much all roads are asphalt with achievable 30-40km daily distances enabling a balance between exercise and sightseeing with Moorish castles, seaside towns and wild beaches presenting just a taste of things to come.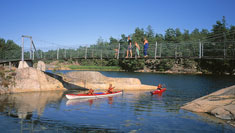 Sweden
The islands and countryside southwest of Stockholm is just cycling heaven with Stendörren Nature Reserve creating tranquil trails over suspension bridges and through pine forests en-route to seaside towns like Trosa, just 43km from the capital. Lakeside towns, such as Mariefred, offer plenty of sightseeing potential with Stockholm's Ecopark a must for cyclists looking for urban options.



Hello.
If you'd like to chat about cycling in Europe or need help finding a holiday to suit you we're very happy to help.
Rosy & team.
01273 823 700