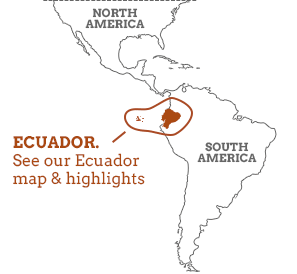 Most Ecuador holidays focus on the Galapagos Islands, one of the planet's great cradles of biodiversity, where sustainable wildlife tourism is taken extremely seriously. Small ship cruises that minimise their environmental impact and land-based tours (better for families) follow in Darwin's footsteps in search of sea lions, giant tortoises and blue-footed boobies. Yet since you'll usually pass through UNESCO-listed Quito to reach the islands, exploring mainland Ecuador is also recommended. Multi activity adventure holidays see you hiking through cloud forests, mountain biking down volcanoes, river rafting and staying with indigenous villagers in the Amazon, who are happy to share their well-preserved culture with visitors.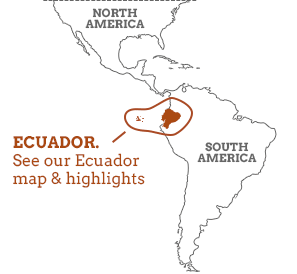 Our top Ecuador holidays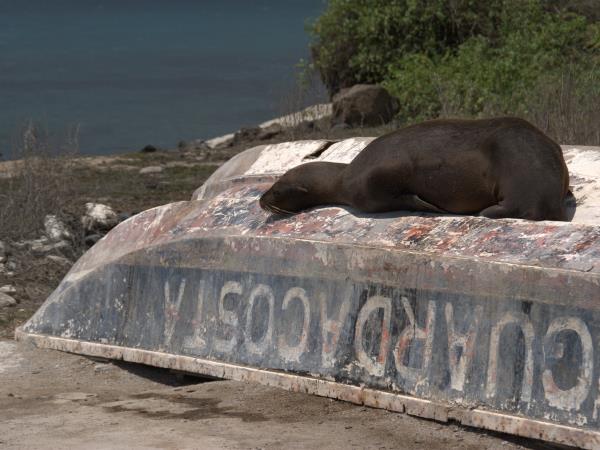 10 days
ex flights
An active Galapagos Islands adventure holiday
Small group
2022: 4 Feb, 18 Feb, 4 Mar, 18 Mar, 1 Apr, 9 Apr, 15 Apr, 29 Apr, 13 May, 27 May, 10 Jun, 24 Jun, 8 Jul, 15 Jul, 22 Jul, 5 Aug, 19 Aug, 2 Sep, 16 Sep, 30 Sep, 14 Oct, 28 Oct, 11 Nov, 25 Nov, 9 Dec, 16 Dec, 19 Dec, 23 Dec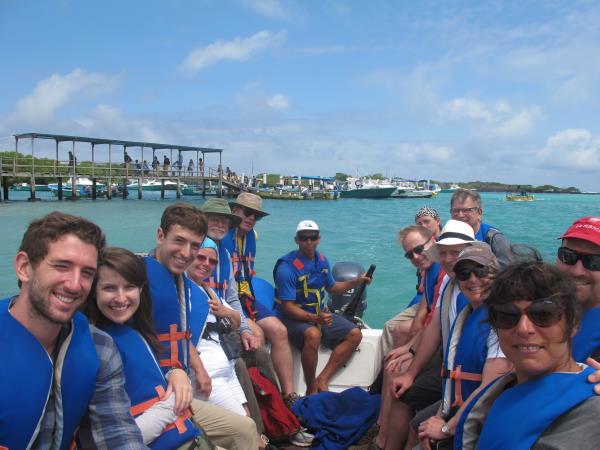 8 days
ex flights
Cruise the Galapagos Islands on sailing boats and yachts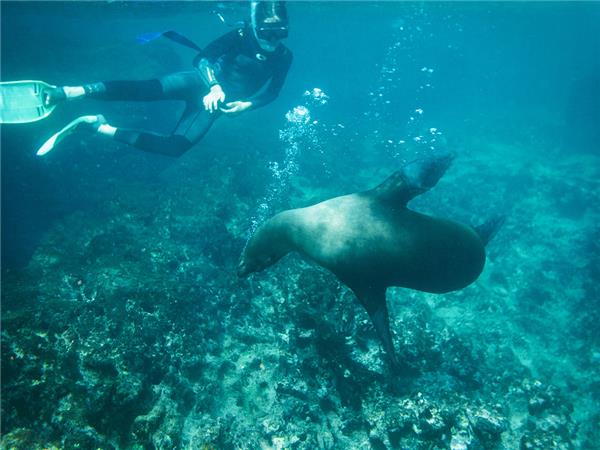 10 days
ex flights
Amazing wildlife, both on land and underwater
Small group
Two or three departure dates each week
Map & highlights
Many Ecuador holidays feature a land- or sea-based tour of the Galápagos Islands, where the renowned wildlife is remarkably unafraid of humans. But mainland Ecuador has much to recommend it too, including one of the world's highest active volcanoes in Cotopaxi National Park. Brave walkers can peek into the crater. There's a range of adventure sports in Baños, while culture vultures can admire the colonial-era architecture of the capital, Quito, and UNESCO-listed Cuenca. Otavalo is another must-see – the Andean town hosts one of South America's largest markets, where you'll find all manner of Quechua handicrafts.
1. Baños
This tranquilo little town is a hotspot for adventure lovers, who can try out rafting, paragliding, horse riding, rappelling, mountain biking and even bungee jumping beside the looming backdrop of the smoking Tungurahua Volcano. After pushing your body to its limits, you can soak in the hot springs Baños was named after, or visit one of the many affordable massage studios scattered around the town.
2. Cotopaxi
One of the world's highest active volcanoes, the perfectly conical Cotopaxi is a dignified sight in the central Andes, its snow-capped peak releasing the odd billow of smoke for anyone who doubts its power. The surrounding area offers many pleasant hikes, horse rides and haciendas, while the brave (and well acclimatised) can attempt to summit the peak and peer into its deep caldera.
3. Cuenca
This UNESCO World Heritage Site is one of South America's best-preserved colonial cities. Founded by the Spanish in 1557, Cuenca had already been a settlement for 1,000 years for the Cañari and then the Incas. Today, Cuenca's cobblestoned streets, whitewashed churches, mild climate and fascinating museums are a draw for tourists and retired expats.
4. Galápagos
The isolation of these volcanic islands has turned them into a living museum of evolution, where all is not as it seems. Puckered, giant tortoises can walk these rocks for over two centuries, and tiny finches have forgotten how to be afraid of humans. Cormorants have lost their ability to fly, yet iguanas have learned to swim. This is a worthy, wildlife Mecca that will inspire your inner biologist
5. Otavalo
This exuberant Andean town hosts one of South America's hugest markets. Stock up on alpaca woollens, woven throws, straw hats, and bright paintings, sold by Quichua locals with black braids, felt hats and flowing blouses. At the nearby animal market, chickens, sheep and guinea pigs change hands each Saturday. Head out of town for panoramic hikes around the sacred Laguna Cuicocha, at the foot of Cotacachi Volcano.
6. Quito
Stretched narrowly between volcanic peaks, Quito is a fittingly dramatic introduction to Ecuador. The Old Town's beautifully restored colonial architecture and busy plazas are perfect for people watching, while its lively indigenous community provides traditional music, dance and food. Step back into the modern world in the Mariscal Sucre district, with excellent restaurants, trekking gear shops and funky cafes.
If you'd like to chat about Ecuador or need help finding a holiday to suit you we're very happy to help.