Farmstay holidays travel guide

Timing a farmstay with lambing season is like Christmas coming all over again for kids. I couldn't admit that we were buying a leg from the farmshop freezer to take home for Easter though.

Farmstay holidays became on trend a few years ago when 'glamping' went global. However, farmstays – or agrotourism, as it is known in many parts of the world – were in many ways the pioneers of tourism.
Farmers were early founders of rural bed and breakfasts where you had eggs straight from the coop and milk still reassuringly warm. Kibbutz farms in Israel have been hosting international travellers for years. Organic farms have segued smoothly and sustainably into the slow travel scene. And of course, good old fashioned campsites have long been the domain of farmers. This farmstay holidays guide reveals a whole new world of farmstays, however. Ones that have caught up with the times, catering for everyone – the urban green welly brigade, growing numbers of eco minded families, or all travellers who recognise a need for us all to get back to nature. While contributing to the livelihoods of the people who sustain us every day with food. Our farmers.

Read more in our farmstay holidays travel guide.
Is a farmstay holiday for you?
Go on a farmstay holiday if…
You are looking for a budget holiday. Many farmstays offer great value for money, especially out of season.
You like the sun, but with a bit of mountain breeze thrown in. As well as a chance to get away from coastal crowds. Many farmstays in Spain and Portugal are within easy reach of the coast, and yet take you into another world.
You hate the words 'family friendly' – because farmstays don't need to use such terms. Families are at the core of what farmstays are all about.
Farmers markets get you just a little bit giddy and envious of their lifestyle. Nothing beats a fortnight of giddiness.
Don't go on a farmstay holiday if...
You are funny about wildlife. Screaming at a spider or having a meltdown over a mouse is not really going with the rural vibe. You are a beach bum. Few farmstays are right on the beach, and more likely to be slightly inland, with a walk or short journey to the coast. But there are some exceptions. Partying 'til dawn is your thing. Things get chilled on the farm after sunset, but in a quiet, tranquil way. You don't want children around. Especially during the school holidays. Farmstays are very popular with families.
Our top Farmstay Holiday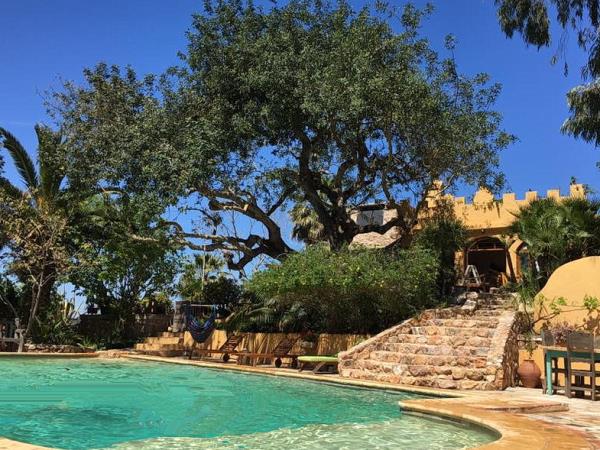 Enchanting agrotourism on 6 ha rural estate close to beach
From
€65

to

€265
per accommodation per night
Accommodation
If you'd like to chat about Farmstay or need help finding a holiday to suit you we're very happy to help.

Activities on a farmstay holiday

The antithesis of what we imagined the Algarve to be, we had an organic vegetable box, organic local wine, and visited the farmers' market daily.

Farmstay holidays are fundamentally about connecting travellers back to the land. Whether it is by teaching them about organic farming, sharing the products of their passion, or pointing people in the right direction to discover the environs that responsible farmers are passionate about sustaining. They will have detailed maps of nearby hiking routes or books about local biodiversity, from birdlife to bees, flowers to forests. And in so many cases, the farm kitchen door is always open to those who love to break the bread and share the banter.
Many of our farmstays are organic, especially in the UK where the Soil Association label is prolific in tourism. They often include a gastronomic or horticultural aspect. Bake bread in a wood fired oven in Tuscany, help out in the vegetable garden in Andalucia, have a dairy filled delight of a breakfast at a dairy farm in the Peak District, or learn biodynamic gardening skills a in the Algarve.
Farmstays are wonderful at providing not only maps of the local area for long walks or cycles, but also local insight into all the secret spots, such as the mountains of Andalucia's Grazalema Natural Park where you will hardly meet another soul. Cycle the Tarka Trail on a converted railway line in Devon. Serious hikers will bask in the sublimities of the Algarve's Serra de Monchique mountains, or explore the ancient trails of Ithaca, with an organic picnic basket to relish in the shade of an olive grove.

Although farmstay holidays are, in themselves, perfect places to switch the mind off from life pressures, some also offer specific mindfulness holidays. Pilates and yoga before your organic breakfast on the Greek island of Ithaca, followed by a swim in the Med is wellness at its most wonderful. Or meditation classes by the river up in the Algarve mountains or Spanish Pyrenees will definitely transport you to another world.
More about Farmstay
Life on the farm is, not surprisingly, very different in the Cairngorms to that in Cadiz. Similarly, you can sip Chianti on a farm in Tuscany, but you might be more prone to a cream tea in Devon.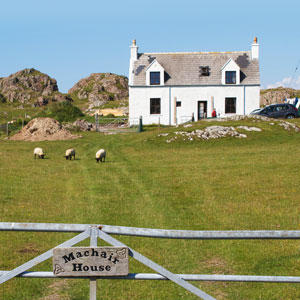 UK farmstay holidays are just getting better and better. As the trend for farmers' markets grew in our towns and cities, we started to remember that our home grown produce and tourism products are fine fare.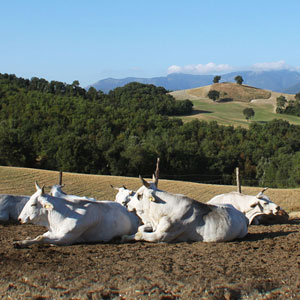 Le Marche farmstay holidays are agriturismos at their most authentic. You'll get a privileged peek into the ways of a working farm (farms with self-catering rooms and swimming pools, that is).