It sometimes feels as if we not only have to rewild our landscapes, but also our children. Let them find the feral within again.

It started with pick your own, then farm shops which blossomed into cafes, and then branched out into barn conversions, cabin chic and glamping gorgeousness. It was about 10 years ago that UK farm holidays became fashionable, and thankfully for the growing world trend for agrotourism, it has proven itself to be not just a fad, but a permanent fixture.
Chicken & egg situation
The number of enquires that we receive at Responsible Travel about farmstay holidays in the UK and, in particular, organic farmstays go up year on year. It makes sense. We are more aware of food provenance than ever. Post world recession we know that, economically, it is fundamental to support the people who sustain us. And it has been well documented that our children, surrounded more and more by digital technology, need to escape urban environments and get back to nature.

Supply responded to demand in a natural organic way, at the same time as farmers showed signs of needing to subsidise their incomes. It was, if you like, a chicken and egg situation. Consumers were losing touch with food sources and realistic prices to pay for good food, while farmers were losing income. Get consumers back on the farms by offering good tourism products, let the next generation start to see where our food comes from, how complex farming actually is, from organics to biodynamics, and how important it is to source food ethically and sustainably, and hopefully we can create an agricultural sea change. Because UK farmstays aren't about replacing agriculture. They are about whole heartedly supplementing it and supporting it.
The increase in these fantastic UK farmstay holidays is welcomed by co-founder of Responsible Travel, Justin Francis: "Agrotourism is already very popular in many countries in Europe but I don't think it has received the recognition it deserves yet in the UK. Across all industries, be they food or tourism, consumers want to have a more local and authentic experience. A farmstay holiday is a great chance to really experience life on a farm. They also offer the visitor a great opportunity to stay in beautiful surroundings, often in historic buildings and the chance to sample delicious local produce."
Best time for UK farmstays
Don't just save a farmstay holiday for summer. Autumn is a time of harvesting, and a traditional time to go foraging for blackberries, chestnuts, sloes or mushrooms. And spring is when it is all starting to blossom of course, with lambing and calving delighting visitors of all ages. You can stay in a rustic, self catering farmhouse on an organic dairy farm in the Peak District National Park, offering the chance to wake up to glorious views and the scent of fresh organic bread. Or in Devon, where they have the Tarka Trail cycle path running through their farm, as well as a War Horse Museum, as this is the area that the book was based on. Check out farms that range from small holdings on the Island of Iona in Scotland to ancient tithe barns enveloped by the vast expanses of the South Downs. There is a lot of UK farmland to explore on holiday. Feast your eyes and then go reap the benefits of this, our fine agricultural heritage.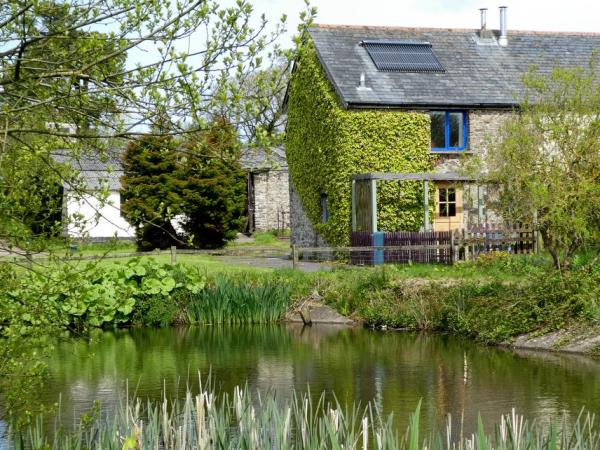 Cottage with lake view & wood burner on Devon nature reserve
From
£205

to

£749
per week (sleeps 4)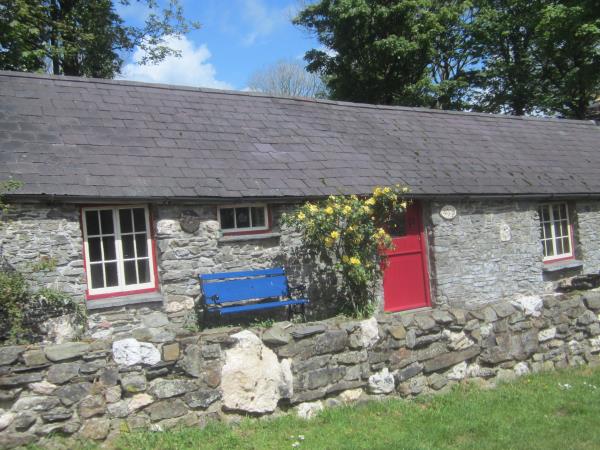 A delightful cosy cottage on secluded organic farm
From
£550
per cottage per week (sleeps 4)
If you'd like to chat about Farmstay or need help finding a holiday to suit you we're very happy to help.

Where to go on a UK farmstay holiday
Devon & the South West
Devon has a huge history of farming, from the famous crème de la crème dairy farms, to sheep and cattle seen grazing on the more rugged open landscapes of Dartmoor and its national park. There is a real connection of animals and land everywhere, seen also in the tradition of working horses and also wild horses, meaning that exquisite equine influences are never are never far away on a Devon farmstay holiday. Nor is the coast, as this second largest county in the UK has coast on both sides, with plentiful peninsulas, cliffs, dunes and beaches to explore. As does the whole of England's sultry south west peninsula, which the National Farmers' Union sums up perfectly: "If tourism is the South West's jam and clotted cream, farming is the scone upon which that luscious concoction perches".
The South Downs
Gently undulating, grassy and chalk topped, the South Downs are like the lung of London in that they are its closest breathing space. As well as the national park itself, the South Downs are encircled by myriad market towns, reminding us of the rich farming history of this area. Step out of farmstays onto ancient bridleways, green lanes and footpaths that criss-cross not only the national park, but also the whole of the South Downs. Because by taking an agrotourism holiday here, you are also opening the gate to the woodlands, hedgerows and lowland pastures of the western Weald, soft rivers, woodland, dramatic cliffs and the Sussex Heritage Coast. One farming gate that will always stay open.
Peak District
This is the oldest national park in the UK, an upland region that takes you up as far as the Pennines. With plenty of elevated moorland and wild places, this is traditionally sheep farming territory. It is also huge walking territory, and packing for farmstays definitely includes walking boots not just your wellies. In fact, the UK's first long distance walking trail, The Pennine Way cuts through the park. All part of a successful partnership between farmers and visitors, the former welcoming the latter onto their land to enjoy some of the country's finest hikes. Towns like Ashbourne, Matlock and Leek, all equally gorgeous gateways to the park's natural wonders, cater for holiday makers not only wanting to hike, but also seeking out the region's fine local fare supplied by a wealth of local farms.
More Farmstay articles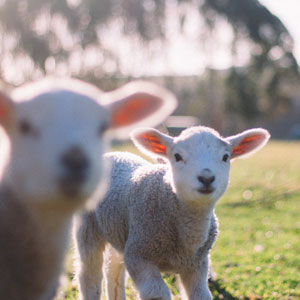 Think of this farmstay holidays guide like a gate that opens onto a metaphorical meadow - a fertile landscape of beautiful places to stay that sustain the rural economy, and invite us to run through it like kids again.
Life on the farm is, not surprisingly, very different in the Cairngorms to that in Cadiz. Similarly, you can sip Chianti on a farm in Tuscany, but you might be more prone to a cream tea in Devon.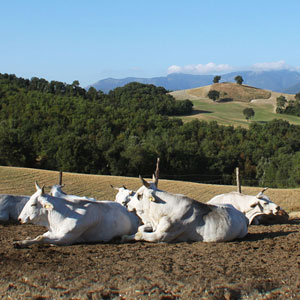 Le Marche farmstay holidays are agriturismos at their most authentic. You'll get a privileged peek into the ways of a working farm (farms with self-catering rooms and swimming pools, that is).