Where to go on a farmstay holiday
---
OUR TOP FARMSTAYS AROUND THE WORLD
Farmstay holidays are definitely for foodies. It might be waking up to fresh milk and yoghurt in Devon, raising a local Chianti to life on the farm in Tuscany, salivating over fresh figs or almonds in the Algarve, or gorging on pork to fork in free range Spain at its finest – the Sierra de Montánchez mountains. Scottish farms are also an eye opener on the culinary front, home to Aberdeen Angus Beef, fine artisan cheeses and world class game. So, farmstay holidays are not usually about getting up at dawn and mucking in. They are more about celebrating their heritage, natural and cultural, with epicurean aplomb.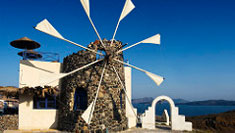 Greek Islands
One doesn't really associate the Greek Islands with farmstays but, for a truly organic odyssey, they're the way to go. In idyllic locations, and hosted by Greek farming families who know what's what when it comes to good food, good raki, good music and good living. And if anyone knows the best spots on an island, it's a farmer. From the secret coves of Ithaca to myriad ancient churches overlooking the Med on Lipsi.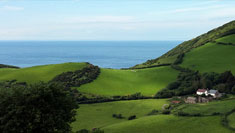 England
Farming in the Peak District, Chilterns, Devon or Surrey varies greatly. What doesn't vary, however, is the quality of farmstays, which include eco chic cabins, award-winning rural renovations and shepherd huts in rolling valleys. Many have farm shops on site or sell at local farmers' markets. And with a proliferation of organic farmstays, owners are fonts of knowledge on local conservation and ecology.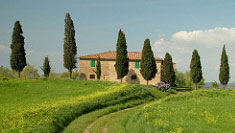 Italy
If you really want a sense of 'La vita è bella' in Italy, then forage for farmstays. They are something else. Probably because they put 'agriturismi' on the world map, but also because they pioneered the slow food movement. Tuscany and Umbria have long been favourites for farms that feel like fantasias, but over recent years regions like Cantabria and Sardinia are offering close-to-the-earth bucolic bliss.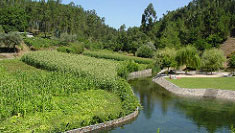 Portugal
Quintas are quintessential Portugal. As is food and wine – so no better place to sample both than on a Portuguese farmstay. The Algarve is not all about resorts and skimpy shorts; seek out one of their farmstays to enjoy hiking routes in the Serra de Monchique mountains . And in more rural, central Portugal, go swimming at one of many praias fluviais, or river beaches with a perfect Portuguese picnic basket.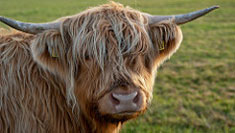 Scotland
Funny how American tourists fall for clichéd Scottish castles, when actually they can find truly authentic and awesome Celtic welcomes on Scottish farms. From the highlands to islands, farmstays are perfect bases for heading out on hikes in the Cairngorms, along empty, remote beaches or doing a bit of birdwatching. Farm food is a veritable feast too, with the local food scene one of the most dynamic in the UK.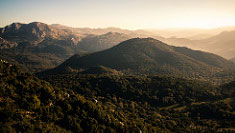 Spain
Swap costas for sierras, and soulless villas for life-enhancing fincas. Not only will these gorgeous, rural homes, from Andalucia to Extremadura, surprise and delight, the owners will guide you to mountain trails you had no idea existed, and rivers and lakes that only local people know about. Such as Grazalema Natural Park in Cadiz, Monfrague National Park or the Sierra de Villuercas further north.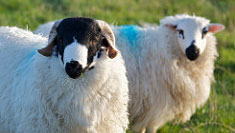 Wales
Hill farming is as traditional as mining in Wales, but thankfully farmstays are here to stay. Wales is still steeped in tradition, and farms are a wonderful place to learn not only about agriculture and horticulture, but culture full stop. Seek out hidden bridleways of Carmarthenshire, where the Teifi Valley is home to archaeology. Or the coast of West Wales, famous for its dairy farms; ice cream is a must.



Hello.
If you'd like to chat about farmstay holidays or need help finding a holiday to suit you we're very happy to help.
Rosy & team.
01273 823 700
Farmstay holidays travel advice
---
TIPS FROM OUR FRIENDS
Family tips
---
Marilyn Raftopulos from our leading Greek farmstay supplier, Levendis Estate where they get the true meaning of organics: "In latter years farmstays have become a genre of holiday far removed from the common vision of wading around in wellingtons knee deep mud as dusk approaches and you're still trying to find the farmer's recalcitrant herd. If hotel holidays have become too restrictive and a trifle boring for your energetic kids, a farmstay holiday guarantees lots of space for kids to roam and explore; other people for them to be with; farmyard chores to help with (caring for the farm's animals, tending vegetable gardens); usually other kids to be with and, most important, the farm's owners will no doubt be down-to-earth, friendly and open-hearted and love sharing their lives with you and your kids. The kids will find space and freedom and tranquility living within the natural surroundings of a farm. They'll be having so much fun, and you'll have space to actually communicate with your partner...imagine all that?!"
Nutrition & wellness tips
---
Marilyn Raftopulos from our supplier, Levendis Estate: "At Levendis, meal and food decisions are taken care of. There is a chef to prepare your meals with organic produce. And a wellness centre for massage treatments, yoga, meditation and Pilates, own range of body care products and organic linens and an on-the-farm salt water pool."
Food tips
---
Inge Keizer runs our supplier Quinta Alfarrobeira in the south of Portugal, and has some great restaurant tips to help visitors eat like a local in the Algarve: "There are great restaurants in the area, especially to eat fish. One of the best is Casa Chico Ze in the village of Odiaxere – the place to eat bacalhão (salt cod). In the next village, Mexilhoeira Grande, the Vila Lisa is often voted one of the Algarve's top 10 restaurants. If you´re a meat eater there are several places in the countryside where you can eat a good wild boar or goat from the oven. Try O Sitio Do Rio in Carrapateira on the west coast – they use free range meat and organic vegetables."
Farmstay holidays travel advice
---
TIPS FROM OUR TRAVELLERS
At Responsible Travel, we think the best people to advise our travellers are often... other travellers. They always return from our tours with packing tips, weather reports, ideas about what to do - and opinions about what not to.

We have selected some of the most useful farmstay holiday travel tips that our guests have provided over the years to help you make the very most of your holiday - and the space inside your suitcase.
"Allow yourself time to just hang-out at the quinta. It's so relaxing and there are plenty of places to sit/lie while reading yet another good book. A true possibility to stop life for a bit." – Kerstin Lindley-Jones in the Algarve

"We managed to get there by public transport and Sara and Alessandro helped by picking us up and taking us to the station which was much appreciated. Once there, there are interesting you can reach by walking, cycling or public transport, if you are happy to slow down and take it all in. We even got invited for dinner by an Italian family as we were walking by, looking a bit hot, red and English! A lovely memory to treasure!" – Julie Wozniczka in Umbria

"Be prepared to stay longer than you expected. We had booked 3 days which very easily turned to 6 – it's the perfect place to explore the true Kerala." - Jo Osborn in Kerala

"This holiday is really for someone wanting to experience the local lifestyle. You feel like you are staying in a friend's home. You have full access to your own kitchen, you eat eggs, veggies and olive oil from the farm. This is about as far as you can get from staying in a hotel." – Cyndi Mosher in Andalucia

"Go and do the Granite Way cycle path which starts at Okehampton railway station. It is fantastic! Bikes can be hired from the station and they even have a snazzy child-trailer which can be attached onto a bike, which fits two toddlers in it. Obviously it's up to you how you stop them from fighting while in there, though." – Elissa Gault in Devon

"The best thing about the holiday was having no internet connection & very little mobile coverage. It made it a total break away & allowed us to appreciate everything about the location of cottage & the amazing surrounding area. It was a complete break away which is what a holiday should be." – Kirstin Robertson in Carmarthenshire, Wales

"I think the best part for us was also the simplest - sitting on the terrace in the sun, whenever we could, just looking at and drinking in the stunning view and feel of Italian rolling hills! These hills we classes as being all ours for seven whole lovely days, as there wasn't another soul around for miles!" – Beth Kilsby-Macnab in Italy