Faroe Islands travel guide
If wild landscapes, bracing sea breezes and cosy, turf-roofed villages are your style, then the Faroe Islands should be your next Nordic adventure. Originally settled by Celtic Christian Monks and Norwegian Vikings in the ninth and 10th centuries, this archipelago of 18 rugged islands, halfway between Iceland and Scotland's Shetland Islands, may officially be part of the Kingdom of Denmark, but it has a character all of its own. Whipped by the fierce winds of the North Atlantic and home to a population of just under 50,000 people – who are far outnumbered by sheep and seabirds – it has its own language, parliament and flag, as well as a fierce sense of national pride.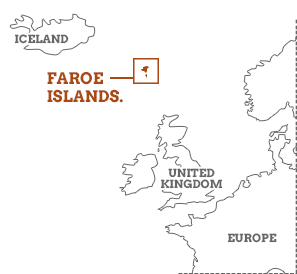 You'll see grass-roofed wooden houses everywhere in the islands, from pint-sized seaside villages to the buzzing capital city of Tórshavn.

The Faroe Islands are built for outdoor adventures. Coastal hiking trails offer dizzying sea views, climbers scale mountainous landscapes straight out of Middle Earth and boats take visitors beneath soaring volcanic cliffs to view colonies of nesting seabirds. But these islands have a modern, creative streak, too, and are home to a forward thinking foodie scene, a thriving artistic community and a handful of vibrant summer festivals. For the moment the islands are untouched by mass tourism, but get there quickly – they're unlikely to remain under the radar for long.
Faroe Islands are….
a chance to get back to nature, with untamed landscapes and fantastic hiking trails.
Faroe Islands aren't…
for sunseekers. It's cloudy and windy with a healthy dose of rainfall.
Our Faroe Islands Holidays
Faroe Islands map & highlights
Streymoy Island is the largest and most populated in the archipelago and home to the capital, Tórshavn. To reach the islands by plane you can travel via Paris, Edinburgh, Copenhagen, Reykjavik, and Bergen, and flights will deposit you at the international airport on Vágar Island, a short drive along an undersea tunnel to main island Streymoy. A more adventurous way of reaching the islands is by ferry – there are services from northern Denmark and Iceland (taking around 36 hours and 19 hours respectively). Once you're in the Faroe Islands, the excellent infrastructure means it's easy to get around, whether by car, on foot, by bus, by ferry, by bicycle or even by helicopter (a helicopter service runs regularly between the smaller islands).
1. Gjógv
Fewer than 50 people inhabit the colourful, turf-roofed houses of this tiny, charming village on Eysturoy. As well as an idyllic setting alongside a natural harbour, encased by cliffs and mountains, Gjógv is perfectly placed for outdoorsy adventures. You can stroll from the heart of the village out onto incredible hiking trails and to dramatic viewpoints within a matter of minutes.
2. Kirkjubřur
Just half an hour south of the capital, Kirkjubřur is the most important historic site around these parts. The cultural heart of the islands during medieval times, it's home to attractions including a 900 year old wooden farmhouse, a parish church dating to 1111, and the ruins of 13th century Magnus Cathedral, which was the de facto seat of power for several centuries.
3. Klaksvík
The second largest town in the Faroe Islands, harbourside Klaksvík on Bordoy Island makes a great base for exploring the northern isles, including the enchanting island of Kalsoy, but its lush location and rich cultural life make it an attraction in its own right. While here you could check out the impressive Christianskirkja church, or sample Faroese delicacies at the town's many bars and restaurants.
4. Nólsoy
Easily accessible from Tórshavn by public ferry, the island of Nólsoy is a popular day trip from the capital. The island's sole village (also named Nólsoy) is colourful and toy-like, and home to just 250 people, including a celebrated taxidermist. From here you can hike to the island's southernmost tip to visit the wind-battered Nólsoy lighthouse.
5. Tórshavn
Compact and bijou, Tórshavn is one of the smallest capital cities in the world, and it's a pretty stylish one, too. Narrow, cobbled streets wind around a picturesque harbour, and the historic centre is one of the oldest parliamentary meeting places in the world. It's also surprisingly vibrant, with chic boutiques, coffee shops and cafes blossoming among the wooden houses and turf roofs.
6. Vestmanna bird cliffs
Both eager and reluctant birdwatchers should take a boat trip to Vestmanna bird cliffs, one of the main attractions in the Faroe Islands. You'll feel impossibly small as you wobble about on the waves and gaze up at puffins and other seabirds, including razorbills and guillemots, nesting in their thousands on the soaring 600m high cliffs.
Our top Faroe Islands Holiday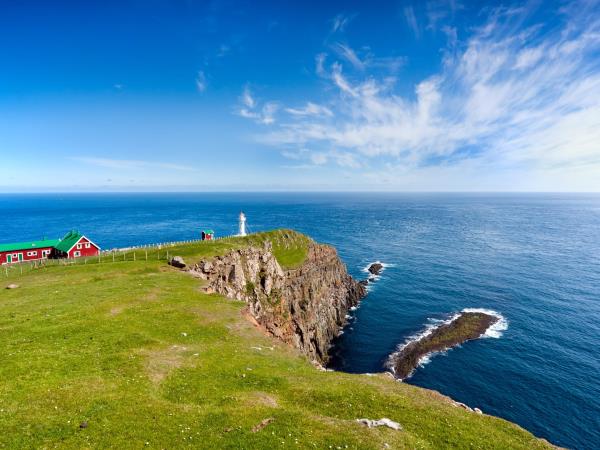 Group tour exploring the remote Faroe Islands
From
Ł3255
8 days
inc UK flights
Small group travel:
2023: 26 Jun, 28 Aug
If you'd like to chat about Faroe Islands or need help finding a holiday to suit you we're very happy to help.

More about Faroe Islands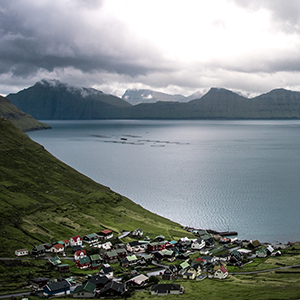 You go to the Faroe Islands for the stunning landscapes, not the weather. That being said, there are still better months to visit than others, and you'll find drier, warmer weather during the summer. Read on for more advice on the best time to visit the Faroe Islands, as well as tips and advice from our expert suppliers.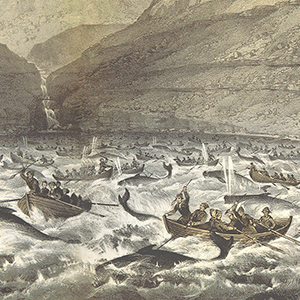 Whale hunting still takes places annually in the Faroe Islands. Many locals argue that it's a long-held cultural tradition and sustainable to boot. Animal rights organisations contend that the practice is cruel and outdated. Read on to find out more.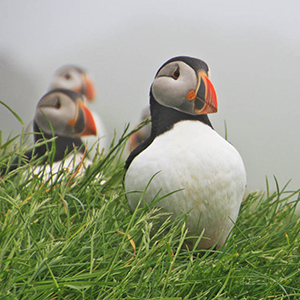 Really, every holiday to the Faroe Islands is a bird watching trip. Even if you think you're there to drive around fjords and feast on skerpikjřt, you'll still end up gawping at colossal puffin and kittiwake colonies. Embrace your inner twitcher with our bird watching guide to the Faroes.