Bird watching in the Faroe Islands
It's like the Faroe Islands were dreamt up for migratory birds. Each of the 18 isles is a readymade roost of volcanic cliffs and heathland perched in fishy seas. This wind-whipped, wave-washed landscape is exactly why 300 species of birds descend on the Faroe Islands to breed and raise their sprogs each spring. With only 50,000 human residents and few predators, the birds pretty much have the run of the place.

The Faroese wait for the arrival of the first oystercatcher with bated breath. It heralds spring, fairer seas – and a whole lot of chain dancing and barbecuing to celebrate.

Holidays to the Faroe Islands ferry you under the sheer puffin cliffs of Vestmanna and get you cycling to lighthouses where great skua skim above. The chatter of kittiwakes is the never-ceasing soundtrack on Mykines. Meanwhile, oystercatchers huddle beside footpaths on the heathlands outside Tórshavn.

Bird hides or viewing platforms aren't the done thing in the Faroes – mostly because the islands are your viewing platforms. So if you really want to learn what's what you need to travel with a specialist travel company. They'll seek out accommodation within walking distance of the best bird colonies and arrange your ferry transfers or driving directions while they're at it.

The island palette couldn't be moodier – black cliffs, green moss, gloomy skies – which means that sail-white seabirds show up like they've been put under a blacklight.

Most valuably, they'll match you with guides that can spot a torpedoing gannet a mile off, tell you which crevices the razorbills favour, and what time the storm petrels return from a day's fishing. They're also your go-to guardian. Not for you; it's the birds and environment they're watching out for. They'll let you know how close is too close when nest watching and fill you in on how climate change and shifting currents have shrunk the bird populations.
Top 3 bird watching spots
in the Faroe Islands
1. Streymoy
You'd be forgiven for thinking that puffins are the national bird of the Faroe Islands (sorry, oystercatchers). Their colony on the Vestmanna bird cliffs is the most sought-after birding spot in the Faroes. The best views come by boat trips that scooch up to sheer cliffs and sea stacks taller than the Empire State Building. Guillemots, kittiwakes and razorbills also dance from ledge to ledge, sharing their time between their nests and the plankton-packed North Atlantic.
2. Nólsoy
Nólsoy island is a 20-minute ferry ride east of Tórshavn. One of the world's largest colonies of European storm petrels plaster themselves to the eastern side; stick around overnight to catch them when they return from a day at sea. A hike to Bordan Lighthouse shows off the Faroe Islands' national bird, the oystercatcher. You might also spy the gloriously named whimbrels, red-necked phalaropes and European golden plovers.
3. Mykines
Mykines is a puny island in the wild west of the Faroe Islands. But don't think that makes it small fry in the bird watching stakes; birds outnumber people here by almost a million to one. Puffins waddle across footpaths with beakfuls of fish and the only gannet colony in the Faroes gives you the evil eye as you pass. The ridge-top path to Mykinesholmur Lighthouse takes you past kittiwakes. Stick around and you might catch a great skua flying by.
Our top trip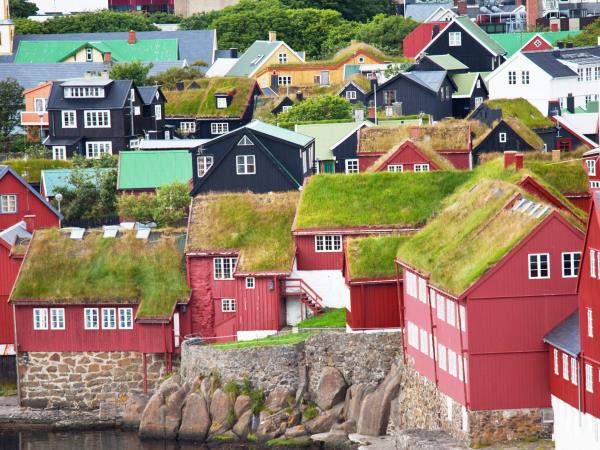 A culinary road trip adventure to the Faroe Islands
From
£2625
8 days
inc UK flights
Tailor made:
This trip can be tailor made throughout the year to suit your requirements
If you'd like to chat about Faroe Islands or need help finding a holiday to suit you we're very happy to help.

Faroe Islands bird watching tips
Migratory birds arrive for the May to August breeding season. Most holidays run in July and August, when visibility is about as good as it gets in the Faroe Islands. You'll probably need about a week to explore the archipelago properly. Join a small group tour that includes bird watching on the itinerary, or book a tailor made cycling or self drive holiday. Tailor made trips give you more freedom to spend an extra day with the puffins of Mykines or tackling the hikes from Tórshavn. If you do choose a cycling holiday, the tour operator will offer access to a local support vehicle and luggage transfers if you need them. Accommodation could include a hotel in the Faroese capital Tórshavn, overnight ferries with comfy cabins, or traditional guesthouses topped with turf roofs. Thanks to their far-flung locale, hotels are locally run by nature. You'll be bird watching from ferry decks and wind-sawn cliffs, so dig the all-weather gear out. Binoculars with seven to 10 times magnification are worth their weight in gold when bird watching at sea. Respect the birds and the birds will respect you. Being divebombed? Then you're too close to a nest. Give the birds space, so they can get back to warming their eggs. And don't assume a lone chick is abandoned; it's probably not. In most cases, picking up chicks is an absolute no-no – although puffins are the exception. Your guide will explain when it's okay to rescue puffin chicks – called pufflings – that often get stranded on the cliffs when fledging. Read up about bird hunting in the Faroe Islands. Most of the yearly hunts (like abseiling down cliffs to catch baby gannets) exist to maintain centuries-old tradition. While it isn't large-scale commercial hunting, it's also not subsistence hunting anymore. However, there isn't enough evidence to show what impact hunting has on bird colonies. Go in with an open mind and don't be shy about asking your guide lots of questions.
More Faroe Islands articles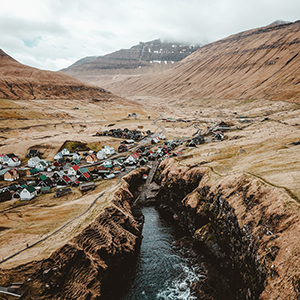 This Faroe Islands travel guide unravels some of the mysteries, giving you a taste of the best hiking, biking and bird watching on these North Atlantic islands and pointing you in the direction of top cultural highlights too, from the highest cliffs in Europe to beguiling capital city, Tórshavn.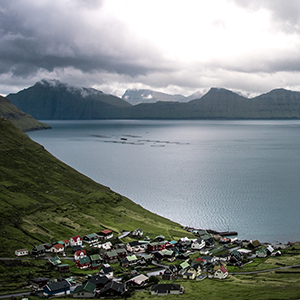 You go to the Faroe Islands for the stunning landscapes, not the weather. That being said, there are still better months to visit than others, and you'll find drier, warmer weather during the summer. Read on for more advice on the best time to visit the Faroe Islands, as well as tips and advice from our expert suppliers.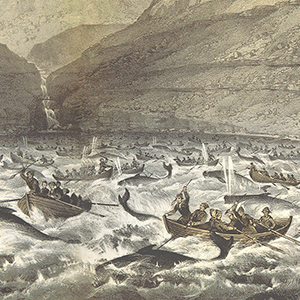 Whale hunting still takes places annually in the Faroe Islands. Many locals argue that it's a long-held cultural tradition and sustainable to boot. Animal rights organisations contend that the practice is cruel and outdated. Read on to find out more.