Holidays with female guides
We've got to be honest: when it comes to tour guides, the travel industry jumps on the unenviable bandwagon of massive gender disparity. Because while women make up almost
60 percent of the tourism workforce
, female guides are like gold dust. The reasons why are manifold, ranging from narrow education opportunities to cultural expectations – and they vary hugely from region to region.
Why don't more women become tour guides? Often, it's down to cultural traditions. A woman simply can't lead a full-day tour if she's expected to look after the house, children and animals too. Nor can she seek a fulfilling career in a society where men are strictly the breadwinners. Often women may work in tourism, as long as they stick to roles expected of their gender – usually lower paid cleaning and clerical roles.

Not all jobs in tourism empower women, but becoming a tour guide – where you use language, leadership and business skills – definitely does.

It's not a lack of potential or passion that stops women from becoming tour guides; it's a lack of opportunities that may be readily available to men. Women rarely have access to the support, training, pay or freedom that their male counterparts receive. And when they do get the opportunity to become a guide, women can face a near impenetrable wall of discrimination, from a lack of mentoring to sexual harassment. Take the Malaysian Women Tourist Guides Association, who successfully campaigned for tour operators to offer female guides separate rooms to male guides. Before that, women were often expected to bunk with their male colleagues.
Manisha Pande, from our award winning supplier of cultural holidays in India, Village Ways:
"When you talk about tourists visiting a village, it's a matter of social taboo; sometimes the people in the villages are very concerned about involving the women or their own girls in tourism."
As a traveller, you can't influence the families or cultural restrictions, but you can make a difference by choosing to travel with holiday companies that employ female guides.

We firmly believe that tourism can be a power for good. It can be the way up towards economic independence for women – when they're given a chance.

If you know the best place for spinach dhal and can reveal the hidden temples in town, then you've got the makings of a tour guide. If you can discuss conservation issues, controversial taxes and explain the festival kicking off just down the road, then you can be a tour guide. Intellectually, there's no reason why women can't be tour guides too. They just need to be given the opportunity.
With
one in 10 of the world's workers working in tourism
, the industry has a heady potential for levelling gender inequality. And once hired, female guides can give back to their community. Women earn more money, rise out of poverty, spend more and help improve the economy. Women who have better education have better access to healthcare, improve the wellbeing of their own family and reduce the chance of poverty in the future.
Jessica Brooks, from our Mongolia holiday specialist Eternal Landscapes:
"Because we're giving confidence and economic empowerment to their mums, the daughters are looking at their mums, thinking, 'I can see there's been a difference in you.' The daughters are learning from their mums, so we're starting to pass that on to the next generation."
It's a job that gives back in other ways, too. Tour guides meet people from all over the world and can improve their English on the hoof. Often flexible hours work around caregiving duties they're juggling; after all, women's traditional work doesn't go away just because they're choosing an unconventional career path. It can also be the first step into bigger things. Women learn to be decision makers and leaders, and their understanding of the world beyond their village goes widescreen.
Our top trip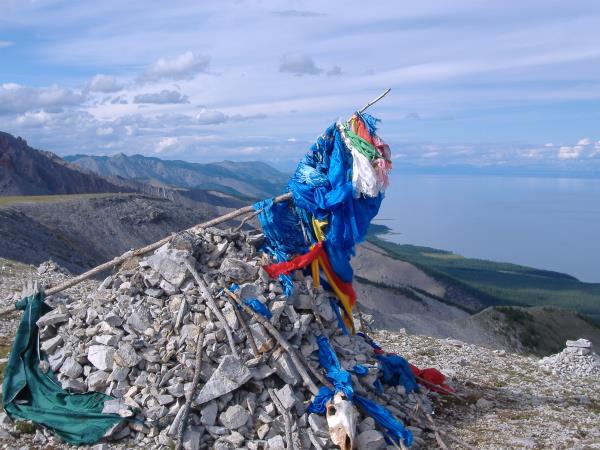 Off the beaten track adventure through spectacular Mongolia
From
US $3830
23 days
ex flights
Small group travel:
2024: 20 Jun, 26 Jul
2025: 20 Jun, 27 Jul
If you'd like to chat about Female guides or need help finding a holiday to suit you we're very happy to help.

The trick, then, is to give women more opportunities to work as tour guides – which means demonstrating that there is a demand for them. Who wouldn't love to explore the Atlas Mountains with one of the first female guides in Morocco? Or learn about the Indian Himalayas from a woman who knows every mountain herb and can rattle off ten recipes for each? In Mongolia, meanwhile, you might get the privilege of being paired up with a male driver from a traditional herder background and a thoroughly 21st century female guide studying Economics at university in Ulaanbaatar.

Vicki Brown, writer and editor at Responsible Travel:
"I was assigned a female guide for a hike into the Andes. Maruja was a superb storyteller – she plucked medicinal herbs, explained which plants were edible and which stored water. Maruja wasn't necessarily a better guide than her male counterparts might have been – but I really appreciated the alternative perspective that she was able to offer."

Because the benefits aren't just for the women and communities, or to progress women's rights (although these goals aren't too shabby). They're for travellers, too. Both male and female travellers will get the benefit of the guide's shared knowledge. In South America, for instance, women have traditionally had very different roles to men in society; you'll get to hear their take on the world. And female tour guides in Southeast Asia are often welcomed into village family homes in a way that men aren't, due to cultural sensibilities. Follow in their footsteps, and you'll be welcomed in too.
Jessica Brooks, from our friends at Eternal Landscapes, tells us why she only hires female guides in Mongolia.
A business philosophy
"In Mongolia, things are split pretty much evenly between men and women. But tour drivers are always men. So we thought: if we have all these male drivers, why don't we provide the opportunity on the other side so that the guides are women? People had given me an opportunity when I started in tourism, so why don't we do that as part of our business philosophy?"
Balancing act
"It all balances, because a lot of the drivers have more knowledge because they're older and a lot grew up in herding families. Whereas the women tend to build a deep connection with the Mongolian families we work with very quickly."
Opportunity knocks
"We have single mums, teachers, university lecturers – a broad spectrum. We don't base it on age, we don't base it on background. Some of the women are from the rural areas, some are from herding families. We provide training and work with whoever is interested in working with us. Some of the women have been with us for five years."
The long game
"If these women were in the UK they might get fast-tracked into a company, but there are much fewer opportunities in Mongolia, and that's where the struggles lie. One of the women who'd been with us two years just got a job at one of the top mining companies that provides excellent opportunities. She said it's because of all that she's learned from the past two years, working as a trip assistant. So it does work."