Best time to visit French Polynesia
---
TEMPERATURE & RAINFALL
Things to do in French Polynesia
---
WHAT TO DO & WHAT NOT TO
Things to do in French Polynesia…
---
Swim with whales. From August to October the sheltered waters surrounding Moorea, around 15km west of Tahiti, are a haven for calving humpback whales. The sight of mother and newborn calf is just mesmerising and the chance to get into the water and swim whilst accompanied by an experienced wildlife photographer is just an awesome privilege, not to be missed.

Chartering a small ship to cruise amongst the islands of French Polynesia is one thing but booking a place on a working cargo freighter is quite something else. This is a relatively new means of combining tourist and passenger transportation with cargo deliveries, and has proved successful in subsidising local trade links as well as reaching out of the way destinations that large cruise ships, thankfully, cannot touch.

Feel the rhythm of the islands. For over two millennia Polynesian culture has developed within its eastern archipelago, and despite French being the official language and Christianity the main religion it's essentially a tropical island beat that best describes French Polynesia's natural cultural rhythm. Traditional welcome ceremonies differ from one island to the next as do handicrafts and carvings, with tapa cloth, flower stones, boulders, bones, coconuts and shells all providing unique canvases for intricate designs and sacred inscriptions.

Things not to do in French Polynesia…
---
Forget your hiking boots. As you'd expect from a cluster of volcanic islands, there are some rather rugged walking trails in French Polynesia with archaeological sites and mysterious stone statues adding to fertile slopes and sweeping views over the Pacific. Trails on Fatu Hiva and Atuona, in particular, are well worth remembering and offer energetic alternatives to the beach with some exceptional rewards from well-placed lookout points.

Settle for familiarity. Tahiti has been welcoming tourists en masse since the early 60s and has become a hub for global hotel chains. Although many Tahitians benefit from urban infrastructure projects, much of the money raised through tourism bypasses the local economy and goes directly into the pockets of foreign investors. Staying at a locally owned pension, using local guides and visiting island communities away from Tahiti helps to spread the wealth and promote practices that are essential for maintaining a sustainable future.

Destroy the coral. Large cruise ships, motorised watersports, and general stomping around, all help to destroy coral and in so doing damage the fragile ecosystems surrounding the islands and atolls of French Polynesia. Collecting live coral is also a terrible idea and although coral crafted souvenirs may look tempting, buying this sort of product is just going to perpetuate the practice of picking it so do the local economy a favour and leave coral underwater.


Hello.
If you'd like to chat about French Polynesia or need help finding a holiday to suit you we're very happy to help.
Rosy & team.
01273 823 700
French Polynesia travel advice
---
TIPS FROM OUR FRIENDS IN FRENCH POLYNESIA
The following French Polynesia travel advice comes from Powell Ettinger at our supplier, the Small Ship Cruise Collection:
Tips for divers
---
"Bora Bora and Rangiroa are excellent for snorkelling and diving with classic tropical island beaches adding to the natural attraction of life below the water."
History & archaeology
---
"The archaeological site on Hiva Oa has similar statues to those found on Easter Island and a guided tour around the village of Puamau is an excellent way to find out more about how and why tikis came to be on the island."
Tips on when to go
---
"The best time to visit French Polynesia is anytime really as it's not too far from the equator and by the nature of it you'll only find heavy rain during the afternoon which is usually over no sooner than it starts."
Avoiding bugs
---
"Some places you will find sand flies or 'no see 'ums'; these can be a real annoyance so good insect repellent and long sleeves, particularly in the evenings, are a must."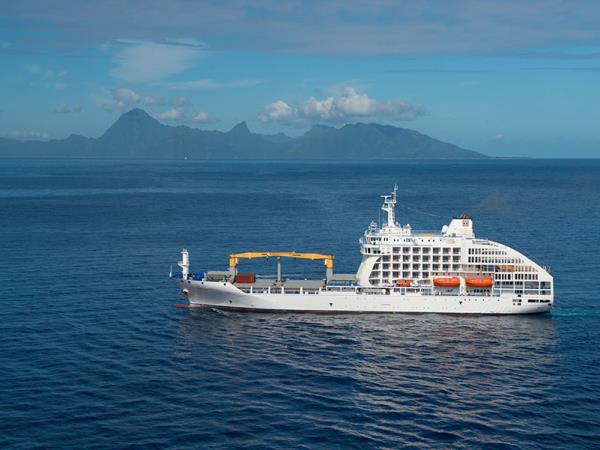 Sail this Polynesian paradise visiting at least 12 islands
From
£2245
14 Days
ex flights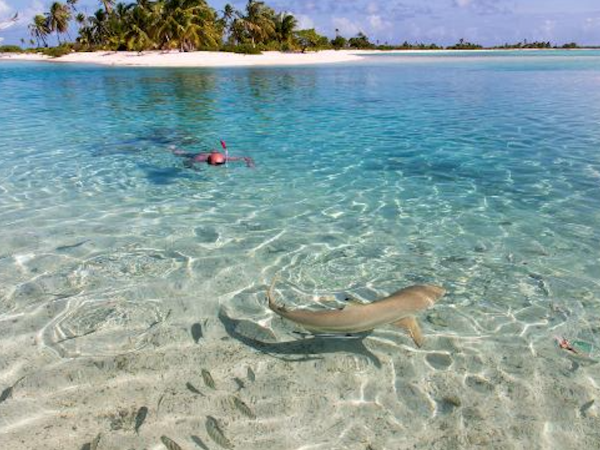 Learn survival skills castaway on a tropical desert island.
From
US $3600
10 Days
ex flights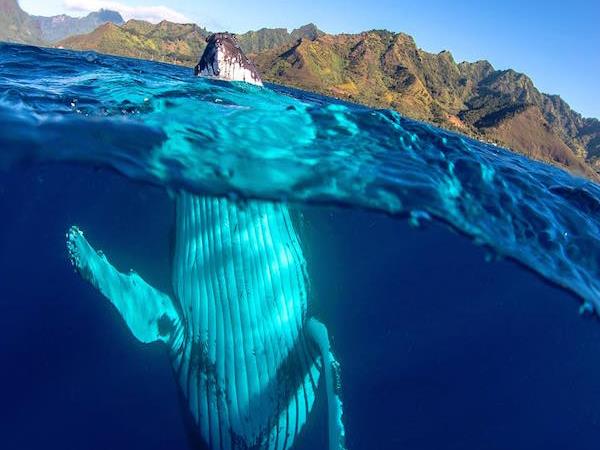 Snorkel with gentle humpback whales in a warm tropical seas!
From
AU $4750
8 Days
ex flights