Best time to travel to Germany

We love Christmas markets, but this year we combined them with skiing in Bavaria. It felt as if Santa had come early.

Germany has four well defined seasons, with summers averaging 22-25°C. To work out the best time to go to Germany, bear in mind some surprises. You can enjoy an Alpine arcadia in Bavaria in winter, northern beaches and island escapes in summer, hike among the wildflowers of the Rennsteig in May and June, and head to the forests of Hesse for spectacular autumnal displays and the grape harvest. For 'Weihnachten', or Christmas, the traditional markets, be it Nürnberg, Dresden, Bremen or Heidelberg, are simply a treat.
Bavaria's mountains and foothills turn white from December until February, on average, with snow sometimes hovering until April. In January, they have wooden sledge or "Hornschlitten" races, with people dressing in traditional costume and generally having fun in the snow, in various towns and villages in Bavaria. Fasching or Carnival happens around the Rhine, Black Forest and Bavaria regions around February, which is traditionally the fun before the fast of Lent. March brings the almond blossoms out in the south, especially along the Wine Route, with the first wine festival happening as early as April. May is a great month to enjoy the Mosel River in the Rhineland-Palatinate region, with the Happy Mosel event shutting down all the roads along the river to motorised traffic. If you are hiking the Rennsteig, be aware that the iconic Rennsteiglauf, or marathon, takes place in May every year. So it won't be as relaxed up on that ridge. There are lots of seasonal foods, but asparagus lovers, head here in May and June for field to fork to feast. Or September for wild mushrooms thrown into everything. July and August are peak seasons everywhere, of course, but particularly in all the holiday regions from Lake Constance to the North Sea islands. But in regions such as Brandenburg, the Harz Mountains, Teutoburger Forest or Mecklenburg lake district, you'll always find cool, quieter spots in peak season. For bird watching on Rügen or the East Fresian Islands, October is a great month for seeing spectacles such as the mass migration of cranes when up to 40,000 of the beauties pop in for snacks. Christmas markets are a big feature throughout Germany, running from late November to December, as late as Christmas Eve.
Our top Germany Holiday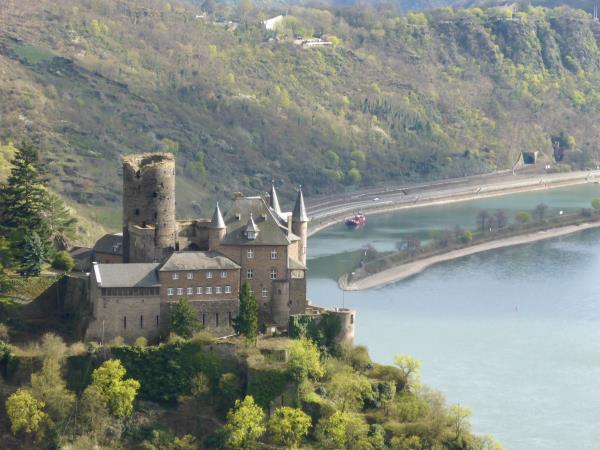 Walk the Rhine Trail and discover Germany on foot
From £795 to £905 8 days ex flights
Small group travel:
2023: 1 Apr, 2 Apr, 3 Apr, 4 Apr, 5 Apr, 6 Apr, 7 Apr, 8 Apr, 9 Apr, 10 Apr, 11 Apr, 12 Apr, 13 Apr, 14 Apr, 15 Apr, 16 Apr, 17 Apr, 18 Apr, 19 Apr, 20 Apr, 21 Apr, 22 Apr, 23 Apr, 24 Apr, 25 Apr, 26 Apr, 27 Apr, 28 Apr, 29 Apr, 30 Apr, 1 May, 2 May, 3 May, 4 May, 5 May, 6 May, 7 May, 8 May, 9 May, 10 May, 11 May, 12 May, 13 May, 14 May, 15 May, 16 May, 17 May, 18 May, 19 May, 20 May, 21 May, 22 May, 23 May, 24 May, 25 May, 26 May ...
If you'd like to chat about Germany or need help finding a holiday to suit you we're very happy to help.

What happens when in Germany
Adam Jarvis, from our supplier Headwater Holidays tells us his best times to go to Germany:
"It really depends on where you go. December for the Christmas markets, October for the beer festivals, and summers are surprisingly hot so make it a good summer holiday destination. I'm going to say the summer though as that's when the beer gardens and parks really get going. The Germans are quite an outdoorsy, active bunch and they appreciate the fresh air and greenery. When the sun is out (which is a LOT more than many might think), the parks and other outdoor spaces can be a real joy and celebration of life. Who doesn't enjoy a good picnic?"
Fastnacht
Fasching is the traditional word for pre-Lenten carnivals, or fiestas before the fast. Also known as Fastnacht, celebrations in the form of processions and parties can go on for weeks before Lent begins. One of its highlight days is Rosenmontag, or Rose Monday, before the traditional 'shut down' of all things fun and frolics on Ash Wednesday. So, if you haven't thought of visiting Germany in January and February, think again.
Responsible Travel would like to thank the German National Tourist Board for their sponsorship of this guide.