Christmas markets in Germany
Christkindlmarkts is the real name for Christmas markets in Germany and one that somehow captures their twinkling, traditional and utterly tantalising atmosphere. Dating back hundreds of years, seasonal markets throughout the year have long been a tradition in Germany, but these Christmas ones came into their own after Martin Luther led the Protestant Reformation in the 16th century introducing the notion of the Christkind, or the Christ Child bringing gifts for children on Christmas Eve. It was a move to oust the Roman Catholic worshipping of saints, with Saint Nicholas who traditionally brought gifts on 6 December being shown the door, and a childlike angel bringing them instead on 24 December.

You will therefore see carvings and images of the Christkind all over Germany's Christmas markets rather than the white bearded man invented by Coca Cola who is the more usual sight in the UK and USA.

Even if Christkindl markets don't do anything for you spiritually, they are almost guaranteed to bring out the 'kind' – or child – in you. Even the most chronic bah humbug sufferers will breathe a sigh of relief as they take a shot of Glühwein and feel that long lost Christmas joy start to pump through their veins again. And although some now perceive these markets as tapping into the commercial Christmas machine, the gifts on offer are in fact generally artisan led, food produce is local and they generate tourism income in regions which are otherwise quiet at this time of year. And, most importantly, tradition is both heartwarming and soothing to the soul.
Our Germany Holidays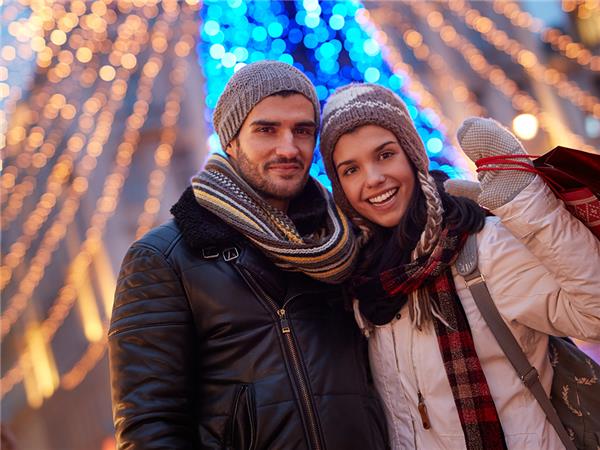 Indulge the senses by exploring the best of the festive market scene
From
£1615

to

£1890
8 days
ex flights
Traditional gifts at Christmas markets
The nutcracker dates back to 1870 and is a wooden doll with a levered mouth that can crack nuts. It is carved and painted in lots of different designs and is believed to bring luck. Over time, these nutcrackers were often painted with the faces of people in authority, exaggerating their features in order to mock them. If you find any particularly topical ones out there this year, do please share with us!

The Christmas pyramid carved out of wood has a fan at the top that revolves with the heat of candles below. When I first got one of these, I remember my son saying 'Oh Mum, it's really moving' which brought a tear to my eye. Until I realised he was just being literal because of course it does actually move when you light the candle. So much for Christmas sentimentality.

Equally moving are the wooden Christmas music boxes, carved and carefully enamelled and also dating back to around the 18th century with intricate mechanics that generate Christmas music. It beats the piped stuff coming out of an Oxford Street department store any day.

Who can resist a beautiful Christmas bauble, especially if it is made of blown glass and beautifully decorated by local artists? Be warned, there is quite a lot of bauble envy in the air at Christmas markets, with artists competing for the best and biggest bauble.
Food gifts are probably the most popular at Germany's Christmas markets, with lovely heart shaped 'lebkuchen', a traditional biscuit similar to gingerbread first created by monks in the 13th century. They are usually round or heart shaped, decorated with icing, sometimes with greetings on and sold in pretty, Christmassy tins. The same recipe is used to create Hansel and Gretel style houses, aka gingerbread houses. Then there is 'stollen', the traditional German cake whose long shape and donning white sugar dusting is said to make it look like the swaddled baby Jesus. There are various varieties, and all delicious; the tough bit is keeping it swaddled until you get home.
Our top Germany Holiday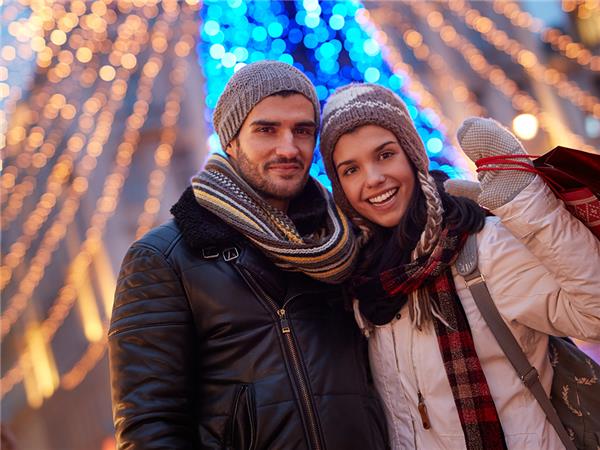 Indulge the senses by exploring the best of the festive market scene
From
£1615

to

£1890
8 days
ex flights
Small group travel:
2023: 24 Nov, 26 Nov, 30 Nov, 6 Dec
2024: 30 Nov, 1 Dec, 2 Dec, 3 Dec, 4 Dec, 5 Dec, 6 Dec, 7 Dec, 8 Dec, 9 Dec, 10 Dec, 11 Dec, 12 Dec, 13 Dec, 14 Dec, 15 Dec, 16 Dec
If you'd like to chat about Germany or need help finding a holiday to suit you we're very happy to help.

Where to find Christmas markets
Simple answer: they are everywhere. The markets usually open around the end of November and run through until Christmas Eve. The big cities may have several going on at once, but you will find them in just about every small town and particularly in romantic ones such as Celle, Bamberg, Trier or Quedlinburg.

For ones with the tallest tannebaums and Glühwein galore, try Cologne's Am Dom Market in front of its iconic cathedral, as well as their angel-themed Markt der Engel. You will never see so many halos and halogen lights in one place. In Berlin, the main market also a spiritual presence in front of the magnificent Gedächtniskirche Memorial Church although there are actually over 60 markets in this capital city alone.
In Munich, capital of Bavaria, its ancient Marienplatz is a stunning setting for the hundreds of glistening wooden stalls, many of which are brimming with Bavarian local produce. And of course, if you are heading south for many other markets, the winter usually brings snow. So you can extend your stay and go sledging, snowshoeing or cross country skiing in the Harz Mountains, Franconia or the Sauerland.

Christmas markets in Stuttgart are also stunning, the main one being in and around the Old Palace, while nearby Esslingen goes all Cirque de Soleil style with trapeze artists and tumblers adding a medieval winter carnival atmosphere to it all. Dresden's Striezelmarkt is the oldest Christmas market in Germany, believed to date back to 1434.

In Frankfurt, the Christmas market, which often contests the oldest market status, stretches through the Römerberg old town area all the way down to the River Main. As well as hearing its many famous church bells, the Christmas cacophony includes Christmas carols and the Christmas carousel. Fill your face, and suitcase, with various Frankfurt Christmas cookies such as Quetschemännsche, which are crammed with nuts and dried plums.
Quirky Christmas market facts
The Christkind in Germany is often portrayed as a girl, suggesting that the gift giver in households, the one who plans, buys, wraps, clears away wrapping and exchanges them when they are not the right thing, is actually female. Just saying…
When you buy a cup of Glühwein, or mulled wine, you usually leave a deposit for the mug, which means you can keep coming back to top it up, but also you get to keep it and take it home with you. Most markets have their own designs.

One of Munich's Christmas markets includes Pink Christmas Market, an LGBT celebration of all things festive and fun. Cologne also has an LGBT Christmas market with Glühwein somewhat upstaged by the concept of hot cocktails and where events raise money for Cologne's AIDS Charity and Queer Amnesty International.

Dresden likes to do things in a big way at their Striezelmarkt. They have both the world's tallest Nutcracker and the world's tallest Christmas pyramid. As well as a stollen festival, when a giant one is paraded through the streets and then shared out to everyone.

Frankfurt's Christmas Quetschemännchen cookies are baked figurines which were traditionally sent by young men courting loved ones at this romantic time. If the cookies were sent back, you were on your bike. If they were kept by the recipient, jingle bells.

Island lovers must seek out Fraueninsel market on Lake Chiemsee, Bavaria's largest lake, with ferries going out on the first two weekends in December.
An addition to Glühwein is the Feuerzangenbowle, or fancy fire bowl, whereby a rum-soaked cone of sugar is set on fire and left to drip into the mulled wine. The actual bowls come in all sorts of shapes and sizes, look a bit like a fondue and are rather lovely gifts in themselves. Definitely one for all round parental supervision though.

The medieval town of Traben-Trarbach on the Mosel River keeps its Christmas market underground, in a collection of wine cellars which are all beautifully lit and of course much warmer than outside. You may even treat yourself to fine wine at room temperature here too.
Responsible Travel would like to thank the German National Tourist Board for their sponsorship of this guide.