Where to go on a history tour
Ask a group of people what they'd like to experience on a history tour, and they'll come up with very different ideas. For some, it's classical civilisations that inspire. Others want to learn about recent events in an attempt to understand the modern world. Then there are those that just want to see some beautiful old buildings. The only question is: where in the world do they start? The choice is bewildering. There are history tours and holidays on offer across the globe, whether you're interested in fabled African kingdoms, ancient rock art or Communist architecture. That's where we come in. We've selected a few of our historical highlights. And we've consulted with our partners and customers to get their top history holiday tips.
1. Egypt
Of course, there are the icons: the Pyramids, the Sphinx and Luxor, dubbed the world's greatest open-air museum. But less-heralded sites are equally worthy of your attention. These include Abu Mena, old Cairo, Saint Catherine and the Nubian monuments, from Abu Simbel to Philae. Add a cruise down the Nile to ramp up the magic.
2. Ethiopia
Ethiopia is one of the oldest countries in the world, with a strong cultural identity. Its early inhabitants left behind some incredible monuments and churches which form much of the tourist circuit today. There's ancient Aksum with its huge stone obelisks and links to the Queen of Sheba. Gondar, with its impressive Royal Enclosure complex. And Lalibela, home to 11 extraordinary churches hewn from rock in the 13th century.
3. Greece
Greece's archaeological accolades are beyond measure. The world-famous Acropolis stands over Athens as a reminder of Greece's ancient stature, while the Temple of Apollo in Delphi, way up on the cliffs of Mount Parnassus, is full of spiritual significance. But the arcadia of archaeology holidays is the Peloponnese, including the theatre at Epidaurus and Olympia, birthplace of the international games.
4. India
Forget about colonial tea plantations and hill towns. History tours of India take you back centuries into the world of princes and palaces, soaking up the luxurious lives led by Maharana, Maharajahs, Nawabs and Rajkumars. For Buddhist influences, head to the temples and shrines enveloped by dramatic peaks in Ladakh. For some of the finest Hindu temples and heritage hotels, Tamil Nadu is an unexpected treat.
5. Japan
Japan's ancient temples, shrines and palaces are beautifully preserved. For the best introduction, follow the Golden Route which traces the footsteps of the Samurai warriors between Tokyo and Kyoto. For a look at Japan's more recent history, visit the Peace Park in Hiroshima to learn about the devastation wrought by the 1945 atomic bomb.
6. Silk Road
Trading for over 15 centuries, the Silk Road was the world's first commercial highway. It wasn't a single road, but a vast network of routes connecting the edge of Europe with the eastern fringes of Asia and the Pacific Ocean. Most holidays are small group tours and focus on the five 'stans' of Central Asia. You could zone in on a single country or go large, travelling from Istanbul to China over several weeks.
If you'd like to chat about History or need help finding a holiday to suit you we're very happy to help.

History tours & holidays advice
Visiting Angkor Wat
Dave Tucker, from our partner The Beyond Tourism Co, says: "Ask your tour operator how they will do sunrise at Angkor Wat differently. Everyone goes for dawn, so sometimes it's not quite the special, serene experience you're expecting. For example, we approach through the back gate, or you can go a bit later when the tour groups have left. Everyone wants to see the famous sunrise over the towers of Angkor Wat so there can be a lot of other people trying to do it at the same time."
Archaeology sites
Andrew Appleyard is an archaeologist as well as International Sales Manager at our adventure specialists Exodus. He says: "At the archaeology sites, it is good to have a very good trained archaeologist with you. Especially at some of the large sites or 'tells'. When you actually stand there, as a normal punter, you won't make head nor tail of it whatsoever."
Chernobyl
Peter Wybrow, from our partner Regent Holidays, says: "I think the main reason I would recommend a visit to Chernobyl is simply because there's nowhere else like it on Earth: once a thriving city and power plant, and now a barren ghost town entirely reclaimed by nature and wildlife. It's very sad, but also immensely interesting, and walking around with a guide really brings the story behind it to life, something you don't get from simply reading about it!"
At Responsible Travel, we think the best people to advise our travellers are often... other travellers. They always return from our tours with packing tips, weather reports, ideas about what to do – and opinions about what not to.

We have selected some of the most useful historical holiday tips that our guests have provided over the years to help you make the very most of your holiday – and the space inside your suitcase.

The most memorable part of our holiday were the days spent in Lalibela, Gheralta and Axum. The rock churches were extraordinary, as were some of the climbs to get to them! The early morning procession in Axum was remarkable.

– Diana Barran on our tailor made Ethiopia holiday
"We enjoyed biking each day to new archaeological sites and trying to piece together Greek history and culture from this experience. The majority of the biking was on quiet roads and we saw a large variety of places in just six days of biking – from hilly olive groves to flat orange groves, from wooded areas to riding along the coast, to seeing many archaeological sites and museums." – Mindy Bell on our archaeology holiday in Greece

"This was the trip of a lifetime for us. We asked for a trip that would take us off the beaten track, give us a chance to meet local people and learn about local activities and customs, and give us a good introduction to the culture and history of India. This trip surpassed our goals in every way." – Mary Vetter on our history, culture and wildlife of India holiday

"The best was the camel ride round the Pyramids (you do have to barter hard), Abel Simbel and – best of all – Valley of the Kings. Also the fact that we were in our own family tour group with our own minibus and tour guide, and always felt safe and well looked after." – Jo Carter on our Egypt desert and culture tour

"The most exciting part was that every day was different, from learning about the impact the Khmer Rouge had on everyone to exploring the temples around Angkor. At the genocide museum make some time to talk to one of the survivors and buy one of their books to discover more about what life was like under the Khmer Rouge." – Adrian Pickett on our Cambodia adventure holiday

It helps to read up on Cuban history beforehand. Having an understanding of the conditions before the revolution helps put the accomplishments of the revolution in perspective.

– Adele Dow on our Revolutionary Trail in Cuba tour
More about History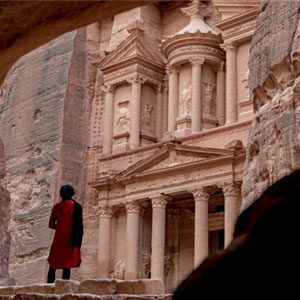 History tours and holidays are a fantastic way to get to know a country's DNA. But they're not at all staid and boring – they can be as quiet or active as you like.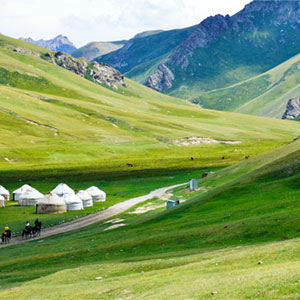 Historical holidays are increasingly popular and have branched out from Roman amphitheatres and Greek temples.