Top 10 best history tours
If you want to get out there and know a destination, learning about its past is a good place to start – whether that means understanding a country's place in the ancient world or seeing what life was like during the Cold War. There are, of course, history holidays the world over, but those listed below are some of our most popular. Think crumbling Greek temples, Bedouin camps and sacred cities and you start to get the picture. Keep reading to discover our best historical tours.
1. Explore the Golden Route in Japan
Originally the well-trodden spiritual paths of Samurai warriors, the Old Tokaido Road from Tokyo to Kyoto is a great introduction to Japan's historical sights. But you'll be using modern bullet trains to get around, instead of your own two feet. Highlights include the UNESCO temples in Kyoto and hot spring baths in Hakone, plus nights spent in traditional ryokan inns.
2. Highlights of Jordan
You can cover Jordan's main cultural hotspots in as little as a week on this small group adventure. That includes Jerash, the King's Highway and a thorough introduction to the mind-blowing beauty that is Petra. Most nights are spent in comfortable hotels, but the undisputed highlight is a night spent camping with Bedouins in the desert.
When to go:
March to May and October to November
Our top selling trip:
A week in Jordan
See all our trips:
Jordan holidays
Read more:
Jordan travel guide
and
Petra and Wadi Rum travel guide
3. Ancient civilisations in Turkey
Spend two memorable weeks uncovering the history of central and western Turkey as part of a fascinating and fully escorted small group tour. Key sites explore Turkey's unique position at the crossroads of empires. They include the UNESCO-listed Ephesus and Hiarapolis, the ruins of Bergama, Troy, and the Anatolian magnificence of Cappadocia, whose fairy chimneys can be admired with an optional hot air balloon ride.
When to go:
April to October
Our top selling trip:
Turkey history tour
See all our trips:
Turkey cultural tours
Read more:
Turkey travel guide
If you'd like to chat about History or need help finding a holiday to suit you we're very happy to help.

4. Travel the Silk Road
The five countries that make up Central Asia – 'the Stans' – are home to ancient sites, Silk Road cities and remote mountain villages. A three-week small group tour gives you just enough time to taste them all. You'll travel overland, staying in small hotels, guest houses and simple homestays. A real highlight is a night in a yurt camp in Kyrgyzstan.
5. Archaeology in the Peloponnese
On this small group trip, you'll spend eight days based in Tripoli, with regular excursions to the ancient wonders of the Peloponnese. As well as treading in the sandal-strapped footsteps of the past, you'll spend time communing with nature, with walks through picturesque vineyards and visits to sun-kissed beaches all part of the package.
When to go:
Year-round
Our top selling trip:
Archaeology holiday in Greece
See all our trips:
Peloponnese holidays
Read more:
Peloponnese archaeology holidays
and
Archaeology travel guide
6. Hanoi to Ho Chi Minh
A 10-day small group tour that's all about understanding the history, culture and customs of Vietnam. You'll see the ancient heritage monuments of Hue and Hoi An, and the French colonial architecture of Hanoi. Visit the War Remnants Museum in Ho Chi Minh City to hear sobering stories of the Vietnam War. Overnight train rides from Hanoi to Hue and boat cruises in Halong Bay add a touch of adventure.
When to go:
Year-round
Our top selling trip:
Hanoi to Ho Chi Minh holiday in Vietnam
See all our trips:
Cultural holidays in Vietnam
Read more:
Vietnam travel guide
and
Vietnam small group travel guide
7. Commune with the ancients in Sicily
Get your fill of Sicilian history and culture on this nine-day circuit of the island. Travelling with a small group of like-minded travellers, you'll visit a wealth of archaeological and cultural treasures, including amphitheatres, cathedrals and Greek city ruins. Food plays a big part in your journey, too. Each day you'll sample delicious seasonal fare, whether dining at a fabulous restaurant or quaffing a classic Sicilian red.
8. Delhi to Kathmandu
Travel from Delhi to Kathmandu on a small group overland trip, taking in sacred sites, holy cities and Mughal architecture along the way, including ancient Agra and holy Varanasi. Wetlands and wildlife reserves are on the agenda, too. And you'll get around by road, over water and by train, including a night on a sleeper train.
When to go:
October to May
Our top selling trip:
Delhi to Kathmandu tour
See all our trips:
Cultural holidays in India
Read more:
India travel guide
and
India cultural holidays guide
9. History & nature in Ethiopia
A two-week tailor made journey is just long enough to sample the natural and historic beauty of Ethiopia. You'll take in the monuments, museums and markets of Addis Ababa, the ancient capital of Gonder and the iconic rock churches at Lalibela, as well as go trekking at the Simien Mountain National Park and discovering the country's endemic wildlife.
When to go:
September to April
Our top selling trip:
Ethiopia tailor made holiday
See all our trips:
Ethiopia holidays
Read more:
Ethiopia travel guide
10. Lebanon
This small group trip explores some of the most spectacular ancient sites in the Med, with emphasis placed on getting to know the culture. As well as visiting crusader castles and Roman temples, you'll stay in a monastery in the lush Qadisha Valley, cook with a local family, and taste Lebanese wine in the fertile Bekaa Valley.
More History articles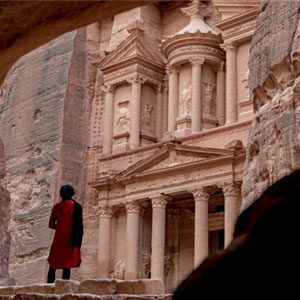 Not at all staid and boring, history tours bring the past to life, and cast modern destinations in new lights.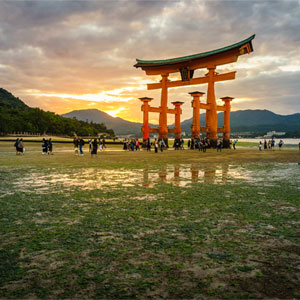 From exploring glorious Greece to the Silk Road, here's how to pass time exploring times past.