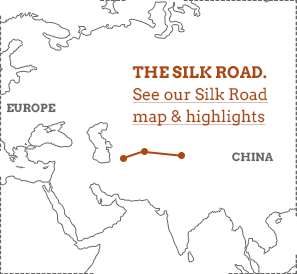 Travelling overland in a small group is the most enjoyable, most immersive way to explore the Silk Road – the vast network of ancient trade routes that linked Asia and the Middle East with Europe. Our Silk Road holidays take their time tracing the fascinating history of different routes through the 'Stans, China and Iran, past cities such as Samarkand, and through remote areas that rarely benefit from tourism, where local guides are an invaluable key to understanding the culture. Staying in a succession of small, family-owned accommodations throughout, you'll gain a deeper understanding of traditional ways of life in communities along the way.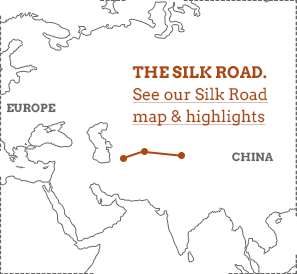 Our top Silk Road holidays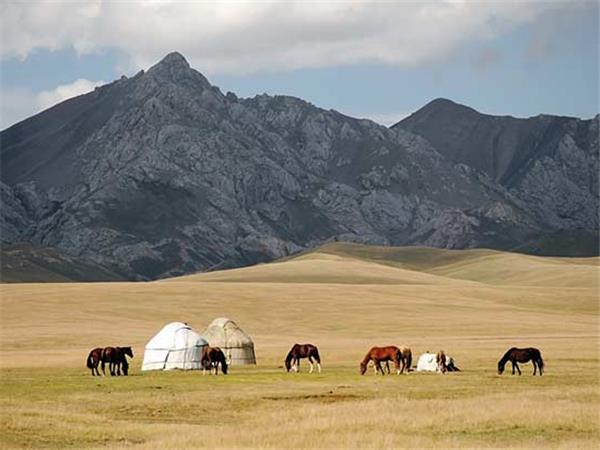 15 days
inc UK flights
Discover the Silk Road in Uzbekistan, Kyrgyzstan and China
Small group
2022: 15 Jun, 10 Aug, 24 Aug, 7 Sep, 14 Sep, 2023: 17 May, 24 May, 7 Jun, 14 Jun, 21 Jun, 19 Jul, 9 Aug, 30 Aug, 6 Sep, 13 Sep, 20 Sep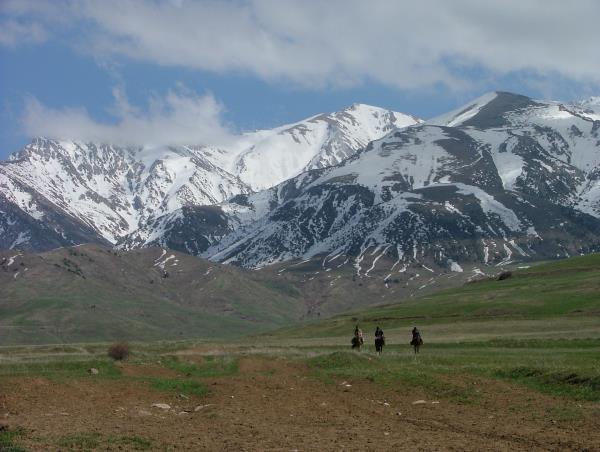 26 days
ex flights
An epic journey through the five 'stans' of Central Asia
Small group
2022: 3 Sep, 2023: 2 Sep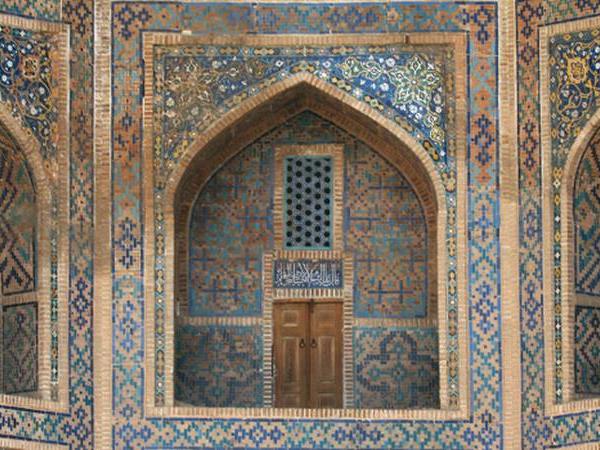 27 days
ex flights
Travel from China to Central Asia on this historic journey
Small group
2022: 20 Aug, 3 Sep, 8 Oct, 2023: 25 Mar, 22 Apr, 19 Aug, 2 Sep, 7 Oct
About our Silk Road holidays
The history of the Silk Road
The
history of the Silk Road
dates back to around 114 BC, when China's Han dynasty began to expand its influence, opening up new trade routes that merchants were quick to seize upon. Along with tea, perfumes, paper and (of course) silk, new cultures, languages and architecture travelled from east to west. That went both ways – Marco Polo is known to have followed the Silk Road from Europe to China. The Han dynasty met the Roman Empire in Central Asia, allowing the cities along this spidering network of routes to flourish with even greater prosperity and cultural exchange.
Travel advice
Given the number of available routes for Silk Road holidays, and the sheer amount there is to see in cities from Tashkent to Almaty, and Samarkand to Bukhara, you'll find our
Silk Road travel advice
a veritable goldmine of useful tips. We've tapped our Silk Road holiday experts for their thoughts on things like how to cope with long road journeys pitted with potholes, what to pack, what to expect from the cuisine, and where to shop for the best traditional handicrafts. You'll also find handy Silk Road health and safety advice, and some first-hand knowledge from previous travellers.
Small group Silk Road holidays
In past centuries, merchants and traders on the Silk Road would wisely travel together for safety. While bandit raids are a thing of the past,
small group holidays
remain the best way to explore the Silk Road. You can travel classic routes knowing that all the logistics – from visas to accommodation – have been sorted out by professionals. Groups are accompanied throughout by local guides adept at introducing you to people and their culture along the way. You also have the social aspect. You'll bond quickly with like-minded travellers on a two- or three-week trip through the Stans.
If you'd like to chat about Silk Road or need help finding a holiday to suit you we're very happy to help.