"Cycle, walk and cook your way round the ancient sites and untouched beaches surrounding Tripoli and Galaxidi on the Greek Peloponnese"
Highlights
Acropolis | Delphi | Corinth Canal | Epidaurus | Olympia | Mycenae | Nafplio | Sparta | Lousios gorge | ancient Tegea | temple of Alea Athena | cooking lessons | cycling and hiking trails | Tripoli | Galaxidi |
Description of Greece archaeology and activity holiday
This eight day archaeology holiday in Greece allows travellers to step back some 3500 years in order to trace the origins of modern times at some of the country's and the world's most important archaeological sites.

As an activity tour you'll find yourself cycling and hiking through flower-filled meadows and across rugged gorges as well as enjoying wine tasting sessions and learning how to cook traditional Greek dishes in between visiting the Acropolis, Sparta and the ancient ruins of Epidaurus and Olympia.

From the Corinth Canal to Mycenae, Nafplio and the temple of Alea Athena, this archaeology holiday in Greece is as much about history and culture as it is about enjoying activities outdoors where the customs and the character of the country, both past and present, really comes to life.

Hiking through the Lousios Gorge unveils secret monasteries whilst cycling trips to ancient Arcadia's religious centre of Tegea, offer ample opportunities to stretch legs and make the most of temple ruins and surrounding views.

Aside from the cultural and historical discoveries travellers will find lots of excuses to relax with time spent at the beach or at the local vineyards allowing you to make the most of the warm weather in some truly wonderful settings.

Optional excursions and activities can be added to this eight day archaeology holiday to help you really make the most of your time in Greece with additional charges for personalised itineraries dependant on the amount of travellers wishing to join in as well as the length of the tour.

Based in Tripoli, within the heart of the Peloponnese, our archaeology holidays evoke the perfect balance between discovery, energy and relaxation with an overnight stay in Athens and a couple of nights by the sea in Galaxidi offering an excellent overview of life away from the tourist hordes.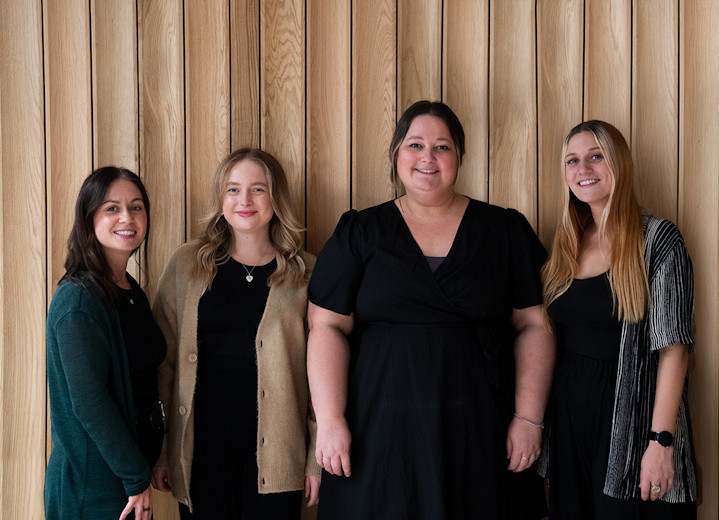 Check dates
2020: 4 Apr, 11 Apr, 18 Apr, 25 Apr, 2 May, 9 May, 16 May, 23 May, 30 May, 6 Jun, 13 Jun, 20 Jun, 27 Jun, 4 Jul, 11 Jul, 18 Jul, 25 Jul, 1 Aug, 8 Aug, 15 Aug, 22 Aug, 29 Aug, 5 Sep, 12 Sep, 19 Sep, 26 Sep, 3 Oct, 10 Oct, 17 Oct, 24 Oct, 31 Oct
Responsible tourism
Greece archaeology and activity holiday
Carbon reduction
Your holiday will help support local people and conservation. We must also reduce CO2. Learn about the CO2 emissions of this holiday and how to reduce them.
Environment
As owners of the hotel in Tripoli we guarantee that we apply environmental friendly practises. In our hotel we recycle paper, glass, metal and plastic. When you arrive, you will receive the Traveller's Code of Conduct, which informs you everything you need to know about applying maximum responsibility during your activity archaeology holidays in Greece considering environmental as well as socio-cultural factors.

Community
By choosing our tour you contribute in the movement of responsible travel. The founder of the company, mr.Panagiotopoulos is deeply concerned to secure that the tourism will benefit Peloponnese and Tripoli, since he is born and raised here. Our goal is to give a great opportunity to meet our country, live at the fullest this magnificent experience and in the same time not to affect negatively our area in any way but instead to benefit it at the maximum.
Our company which runs the tour from the beginning to the end consists in local guides, drivers and employees not only for the benefit of our area but also for your cultural benefit. You will have the opportunity to visit various greek cities and places, meet the locals and immerse into the Greek way of living. Our presence here will benefit our community considering that this kind of tourism in our area gives us a strong negociation card that will press the local authorities to concern more about the area development, like constructing cycling streets and orginizing better our archaeological museums.
5 Reviews of Greece archaeology and activity holiday
---
Reviewed on 17 Oct 2018 by
Raegan Lehouillier
1. What was the most memorable or exciting part of your holiday?

The wonderful hike to the monasteries and the awesome picnic by the river!


2. What tips would you give other travellers booking this holiday?

This is a very active holiday, so make sure you are fit enough to handle it. Although we only biked for about two hours one day and hiked about three hours another day, the archeological sites are a workout themselves! A lot of them are up high and they are big! So there is a lot of walking up inclines and just a lot of
walking in general. And we visited many sites! Although this tour can accommodate people who are not as active, I don't think it would be as enjoyable. Also, my tour group was very small. I was a solo traveler with one other couple, so I was on my own a lot for meals. So keep that in mind if you are solo.


3. Did you feel that your holiday benefited local people, reduced environmental impacts or supported conservation?

Yes, we stayed at hotels run by local people and had local guides. We did drive around a lot, but it was a small car and I think the company donates a certain amount of money per person to offset carbon emissions.


4. Finally, how would you rate your holiday overall?

Overall it was a wonderful, educational, fairly relaxing holiday with great people.
But there are a few things that I didn't like. 1. By the time we got back after sightseeing, it was too late to visit any of the shops in Tripoli. 2. Before I booked my flights, I was told to arrive before a certain time so I would not miss the welcome dinner because we had a 2 hour drive to Tripoli. So my flight arrived a little after 14:30. I still had to wait at the airport until 18:00, I assume because of the other people on the tour. I feel that was too long of a wait. On top of that, we didn't even have the welcome dinner that night. So after a long wait and a long drive, I was on my own for dinner. Our driver recommended a restaurant and gave me a map. It was 9:00 at night, I was in a foreign country after a long trip, and when I got to the restaurant after a 15 minute walk, I was told they didn't have a table for me. When I got back to the hotel I had the front desk person order me a pizza, which was good. This was not a good way to start my vacation. It was very upsetting. The rest of the tour was good.
Read the operator's response here:
Hello Raegan, Thank you for taking the time to give us your feedback. We are very happy to hear that your overall experience was very pleasant with us and your holiday was wonderful. Whilst we try our very best to maintain our high standards, I would like to explain to you about the things that you didn't like on the tour: Re your arrival transfer time: The tour is a group tour so the transfer time depends on the flight of all the participants. Its is something that we don't know in advance, as many participants haven't booked their flights. As soon as we have the flight details of the participants we set our meeting time at the airport. As for the welcome dinner, it is normally scheduled on Saturday but that depends on the arrival time of the participants. The welcome dinner gives the traveler the chance to meet the other participants of the tour and at no case we want any of guests to miss it. That's why, according to the arrival time of the participants, we are flexible to have the welcome dinner the next day, so that everyone in the group will enjoy this special dinner. Furthermore, I understand your upsetting at the restaurant (where there wasn't a table for you) but Tripoli has many excellent restaurants and taverns in the centre, so you could find an available table at a nearby restaurant. Thanks again for your detailed review as your personal satisfaction is the most important to us.
---
Reviewed on 21 Sep 2017 by
Mike Wotton
1. What was the most memorable or exciting part of your holiday?

Really enjoyed the ruins and museums being spiced up with cycling, hiking, hands-on Greek cooking, wine tasting at local winery and the cave visit.


2. What tips would you give other travellers booking this holiday?

Only thing i would suggest is that visit to Olympia could be done on same day as Delphi. My guide/driver suggested this and it worked well. Allowed for visit to Delphi to be done with fewer other visitors and then a relaxed morning in Galaxidi, a delightful little town


3. Did you feel that your holiday benefited local people, reduced environmental impacts or supported conservation?

Certainly benefitted local people as all involved were locals (and Arcas is locally located company). Hopefully, the fees paid to visit the sites will aid conservation


4. Finally, how would you rate your holiday overall?

A really great trip. Without the non archaeological extras, think it would have been a bit one dimesnsional for the non dedicated historian
Read the operator's response here:
Dear Mike,
"kalimera"!
Thank you for taking the time to share your thoughts and experiences with us. i'm delighted to hear that you had a great time time on your archaeology tour. About the suggestion you discussed with our guide be sure that we will consider it seriously and we' ll transfer the idea to the relevant department. My team and I look forward to the opportunity welcoming you back soon again.

Kind regards,

Vasiliki Damoka
---
Reviewed on 22 May 2016 by
Laura Bridson
1. What was the most memorable or exciting part of your holiday?

We really enjoyed the gorge walk/picnic and cycling days, but seeing all of the
ancient sites was incredible - hard to pick favourites!


2. What tips would you give other travellers booking this holiday?
3. Did you feel that your holiday benefited local people, reduced environmental impacts or supported conservation?

Giving jobs to locals, small vehicle used instead of a big bus, the holiday provider are also involved in replanting forest in the Peloponnese.


4. Finally, how would you rate your holiday overall?

Amazing trip! We had a fantastic time. Particularly big thanks to our tour guide
Dmitri who was very helpful, friendly and managed the group dynamics very well. We would highly recommend the trip.
---
Reviewed on 17 Jul 2015 by
Ellen Lambert
1. What was the most memorable or exciting part of your holiday?

I am planning to write a separate letter of thanks to our wonderful hosts, but I am happy to tell you that this vacation was our very best ever. My husband and I went with our 16-year old granddaughter. What was so great about the trip was that it appealed so much to all of us, despite our very different ages and different interests. The art we saw was of course amazing--Delphi, and Olympia, and the Parthenon, as well as the lesser-known archeological museum in Tripoli--it doesn't get any better than that! Our informed guides at each site couldn't have been more knowledgeable or more friendly.


2. What tips would you give other travellers booking this holiday?

As an art-lover and a lover of classical Greek theatre myself, I'd have enjoyed having even more time at each one of these historic sites, but our hosts had built in enough flexibility in the plan for each day so that, for instance, my husband and I could have an extra hour in the museums, when we wished to do so, while others in our group spend extra time out of doors. And of course the whole point of such a trip is to make everyone happy.

The physical activity we did was perfect: swimming and hiking, and again there was enough flexibility to allow people to do what they wanted--so we had the sense of being members of a group without that unpleasant sense of being herded or rushed from one thing to the next.


3. Did you feel that your holiday benefited local people, reduced environmental impacts or supported conservation?

Yes, there was the amazing food--some of it in our hotel in Tripoli, and some in restaurants when we were on the road. I came home eager to try my own version of the spinach and herb pie that our cooking teacher made for us one day, and in fact I've already made the Tzatziki (yogurt dip) and Greek salad.


4. Finally, how would you rate your holiday overall?

The small-group environment was perfect: we were with two other families who already knew one another, but the kids got along perfectly and so did the adults. But I suppose the best thing about this trip was our hosts: well-educated, thoughtful, and generous people, who gave us so much of their time--not to mention their insights about Greece and the present crisis. They were not simply caretakers for us; they were people from whom I learned so much and hope to see again. So I will definitely check out your site, when my husband and I plan next summer's trip with our second granddaughter!
---
Reviewed on 08 Nov 2015 by
Juli Morgan
1. What was the most memorable or exciting part of your holiday?

We joined this tour as part of a two week visit of Greece in June 2015. I organized the trip for a group of 16 friends, most visiting Greece for the first time from Houston, Texas. We spent the second week of our visit enjoying the Discover Peloponnese "Greece Archeology and Activity holiday."

I cannot say enough good things about this trip – it was fantastic, a one of a kind experience, an informative and eye opening introduction to a most beautiful country, and a chance to slow down and enjoy the sights on foot and by bike. Christos Panagiotopoulos, who runs the tour provider, was a delight to work with throughout, managing our large group with grace and consideration, providing useful information along the way, and demonstrating remarkable flexibility and patience as we worked out the details of the trip to keep everyone happy. Both Christos and our primary guide, Dim Giotis, were incredibly well informed about the area and the sights that we visited. Christos enthralled us with the history of Greece, the wars, the winners and losers – you could almost believe that he lived through all 2000 years of it!

I don't know if I can pick a favorite part – and I certainly can't speak for the entire group. Mystras was remarkable – a peek into medieval life. The fact that the town is only partially preserved makes it even more mysterious, and also so easy to explore on your own. The monasteries clinging to the cliffs of Lousios Gorge are a vivid reminder that we live in simpler times. Visiting Mycenae was a dream come true for me. Tegea was small but masterful. And we absolutely loved the coastal town of Nafplio, deciding to stay an extra night so people could enjoy some free time and get to know the area a bit more. My only regret is that we didn't have more time to see more of the Peloponnese!


2. What tips would you give other travellers booking this holiday?

Do your research ahead of time, but also trust your well informed tour guides. They gave us insights and perspectives we would not have found in books, and introduced us to remarkable places off the beaten path. That is the definition of an adventure!


3. Did you feel that your holiday benefited local people, reduced environmental impacts or supported conservation?

I think so. We had the opportunity to spend time in the bustling city of Tripoli, and to visit local businesses in town and in the surrounding villages. By traveling as a group, we spared the environment the costs of individual cars. By walking and biking to and through the sights, we were able to reduce the environmental impacts, and just as importantly, visit with people along the way. And I think all trip participants gained an appreciation of Greece that could never be achieved on a large tour bus.


4. Finally, how would you rate your holiday overall?

As emphasized above, this was an amazing experience for all of us. My friends are still telling stories about it, and this may inspire another group trip in the near future. I would highly recommend Discover Peloponnese to anyone (individual or group) interested in learning more about this historical part of Greece, seeing some amazing scenery and archeology sights, and meeting Christos and his able colleagues.
---
Popular similar holidays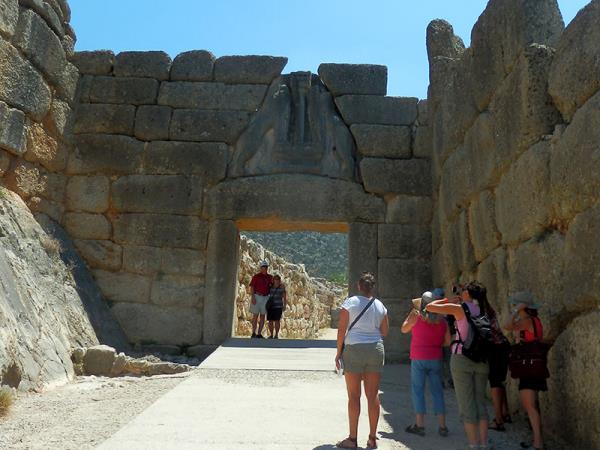 A small-group archaeology tour of Greece
From €1250 8 days excluding flights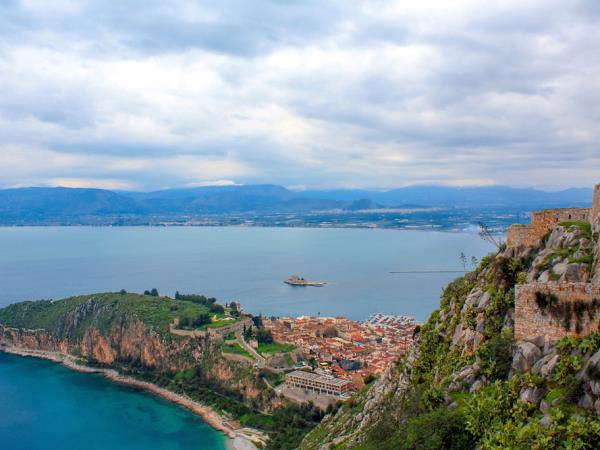 The Ancient Greek Civilization (Athens-Delphi-Peloponnese)
From €1870 10 days excluding flights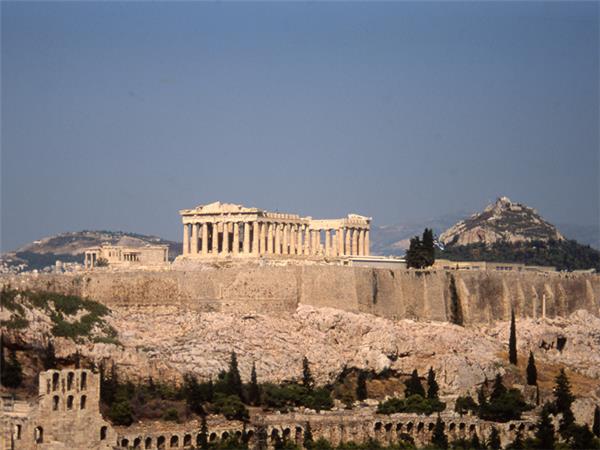 Superb cycling from Athens around mainland Greece
From £1499 - £1749 8 days including UK flights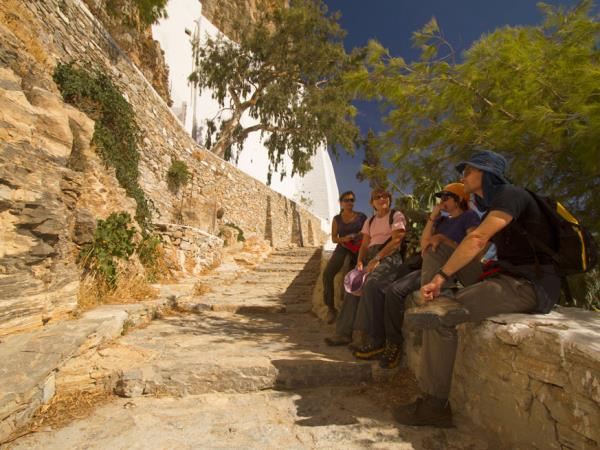 Walk and discover Naxos and the unspoilt Small Cyclades
From £592 - £914 10 days excluding flights