You'll need to be up early for the sunrise at Loch Scavaig – in the summer here the days are long – but the sight of the jagged bulk of the Cuillin Hills rising in front of a deep pink sky are worth it. It's one of the Highland's great wild viewpoints and for Julie Dubois Marshall, from our Inner Hebrides specialist St Hilda Sea Adventures, it's her favourite spot on the Isle of Skye.

"We go to the south coast, where there is Loch Scavaig," says Julie, "which has beautiful views of the Cuillin Hills. We can drop guests ashore there for a walk with a view over the loch and it's lovely."

Skye seeps into the senses and stays there, as this writer can attest. When I was a 20-year-old student I took a field trip to the Isle of Skye; the feeling of wonder as I gazed out across the snow-dusted Quiraing hasn't faded a jot in my mind. Such is the power of Skye's extraordinary landscape.
One of the most accessible islands in the Inner Hebrides – it's linked by bridge to the mainland – the Isle of Skye can also be one of the busiest, with people drawn to its wild, end-of-the-earth landscapes. But despite their visitors, the mountains, valleys and wild rock-strewn lochs retain their inherent Highland identity.
You'll hear Gaelic spoken by older generations and among school children, with whom the fate of the language rests, and it's reflected in a myriad of place names. You'll need to tune your language ears into a kyle – as in, a strait of water like the Kyle of Lochalsh or Kyle Rhea. Or a glen – Glen Sligachan, for example – a steep-sided valley. The latter is a walker's dream, flanked by the dramatic slopes of the Red and Black Cuillin hills.
Our Inner Hebrides Holidays
Avoiding the crowds on Skye
Most of the islands of the Inner Hebrides remain relatively crowd-free even at the height of the summer. The Isle of Skye is a notable exception. Over the last few years, driven by its accessibility – a bridge links Portree with Kyle of Lochalsh on the mainland – a popular fantasy TV series and a very successful tourism campaign, the island's roads and beauty spots are becoming increasingly busy.
In 2017 local residents became so frustrated and concerned about the mounting pressure they
cried out for help
to mitigate the tide of tourists, bussed in from large cruise ships or coach tours, visiting a handful of sites – the Fairy Pools at Glen Brittle for example – over the course of just a day or two.
There are ways you can ensure you're not part of the overcrowding problem. As Catriona Craig, from our Hebrides specialists The Majestic Line is keen to point out: "Many Hebridean islands depend on tourism. Responsible tour operators here will encourage people to spend in the local economy, source local food and where possible draw crew from the Hebrides – all of which help."

She recommends travelling on a small ship cruise – which reduces pressure on island roads and take you to some of Skye's alternative but equally beautiful highlights in numbers that don't overwhelm local communities.
Our top Inner Hebrides Holiday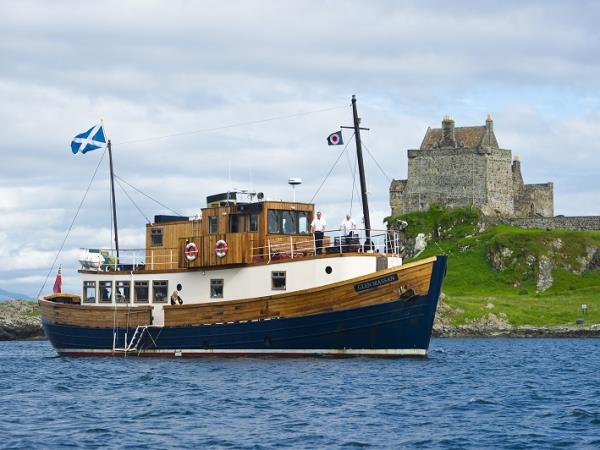 Cruise the idyllic coast around the Scottish Island of Mull
From
£2400

to

£3200
7 days
ex flights
Small group travel:
2023: 7 Oct
2024: 30 Mar, 13 Apr, 27 Apr, 25 May, 29 Jun, 13 Jul, 10 Aug, 17 Aug, 24 Aug, 31 Aug, 7 Sep, 14 Sep, 28 Sep, 5 Oct, 12 Oct, 19 Oct
If you'd like to chat about Inner Hebrides or need help finding a holiday to suit you we're very happy to help.

Things to do on the Isle of Skye
Walking
Lace up your walking boots and grab your binoculars – whether you arrive by car or cruise, this island is best discovered on foot. The Isle of Skye is home to some of Scotland's most glorious hikes. Head up north to the Quiraing on the Trotternish Peninsula, where ancient landslides carved the jutting, table-flat plateaus and the needle-like rocks of the Old Man of Storr – arguably Skye's most recognisable vistas and the backdrop for many a blockbuster film.

These hikes are popular for a good reason, but if you prefer total tranquillity then go west to the little-explored yet spectacular Waternish Point. From its lighthouse-adorned headland, you might catch a glimpse of whales and dolphins playing in the Minch – the stretch of water separating Skye from the Outer Hebrides.

There's enough variety on Skye to cater for most fitness levels – although a sturdy pair of boots will be of universal benefit whether you're walking for 10 miles or two.
Watch wildlife
The peaceful stretch of water at Loch Scavaig, overshadowed by the Cuillin Hills, is also home to a colony of a hundred or so common seals. During the summer months, you'll spot their tiny black pups swimming and playing in the water (they jump straight in from birth, unlike their grey cousins) and sunbathing on the skerries – rocky islands – that line the loch.
Elsewhere, Otter Hide at Kylerhea offers panoramic views over Kyle Rhea. Drovers used to swim their cattle to mainland markets over this strait linking Skye to mainland Scotland – and unsurprisingly, it's one of the best places in the UK to spot otters. If you're lucky, you might also spot a rare white-tailed eagle soaring over the water here.
Explore Raasay
A finger of land reaching up between the Isle of Skye and the Applecross Peninsula on the mainland, Raasay is often overlooked. Quite literally – most people enjoy it simply as a part of a sweeping view after a hike to the Old Man of Storr. But Raasay is worth the ferry trip in its own right. It's got an enticing history of illicit distilling, Calum's Road – famously built single-handedly by a Raasay farmer in the 1960s and 1970s – and glorious views to Skye. And if the weather isn't tip-top, then you can forget about it with a tipple at Raasay's first ever legal whisky distillery.
Discover Skye's history
Like many of the Inner Hebridean islands, Skye's population was decimated by the Highland Clearances. From 1840 to 1880, over 40,000 crofters were forcibly removed from their homeland by landowners who realised that they could make more money from the growing sheep-rearing industry than by charging rent to peasant farmers. Farming communities were either removed to make way for sheep flocks or had crippling rent increases forced upon them. The result was the same – a mass exodus of tenants and the end of traditional Gaelic life. You can hear the echoes of these communities in the ruins dotted around Skye at Rubh' an Dùnain, Boreraig and Suisnish, among others.
Hop on a small ship cruise
A bridge linking Portree and the Kyle of Lochalsh makes Skye the only island in the Inner Hebrides linked by road to the Scottish mainland, so it can be beset by tourists in the height of summer. But a boat – and a small one at that – can take you into its wonderful nooks and crannies, far away from other people. Moor up in a loch to see seals, watch dolphins play in your bow wake, spend the night outside crofting villages and enjoy the sound of complete silence as you watch the late sun set over the brooding hulk of the Cuillin Hills.
Taste a wee dram of whisky
The Talisker Distillery has been making whisky on the shores of Loch Harport on the Isle of Skye for almost 200 years. And if you're in need of a warming dram, with its dramatic views of the Cuillin Hills, there are few more beautiful places to sup one. Although, the Isle of Raasay might disagree; its new distillery – opened in 2014 as the first ever legal distillery after centuries of illicit whisky-making – has extraordinary views over the sea to Skye.
More about Inner Hebrides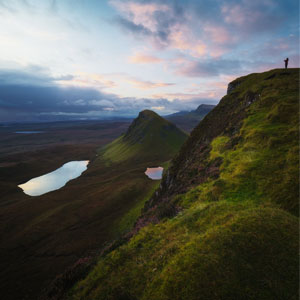 The best time to go to the Inner Hebrides is usually during the warmer months between mid-April and mid-October.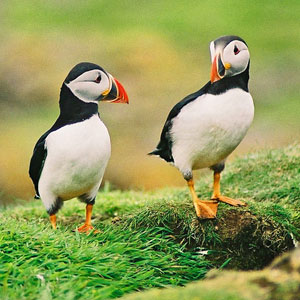 Our Inner Hebrides travel guide explores the highlights of these 35 small islands packed with wildlife and whisky.