Best time to go to the Inner Hebrides

Puffins arrive at the end of April, spring is in the air, the flowers are growing. Everything is coming back to life after the winter cold.

– Julie Dubois Marshall from our partner St Hilda Sea Adventures
Most Inner Hebrides holidays – small ship cruises in particular – depart between mid-April and mid-October, but the notoriously unpredictable Hebridean weather brings its own element of adventure at any time of year. The summer months are warm but can also be exceptionally windy. This is the best time to see wildlife though, and the days are long. The evening sun bathes the islands in a gentle yellow light for photographers. April can be surprisingly warm, too. You'll also need to be prepared for midges, which proliferate between March and October, although your captain or guide should be able to help you avoid the worst of them.
Inner Hebrides Weather Chart
Avoiding the crowds in the Inner Hebrides
The peace and quiet in the Inner Hebrides is one of the things Julie Dubois Marshall, from our Inner Hebrides specialists St Hilda Sea Adventures, loves about these islands: "Even in peak tourism season it's very quiet here. You'll be alone in the loch at anchor and just nobody else around."

However, in some places – the Isle of Skye in particular – overcrowding is becoming more of a problem at the height of summer. Catriona Craig, from another of our Inner Hebrides specialists The Majestic Line, explains: "The volume of traffic, especially on Skye, is growing significantly, and some roads and visitor attractions are becoming clogged."
In 2017, Isle of Skye residents
spoke out
in a plea for help to stem the tide of tourists, driven by an increase in round-Scotland cruises and coach trips spending just a day or two whizzing round Skye's most iconic sites.
Avoiding the main summer holiday months of July and August, staying longer on the island to ensure you are contributing significantly to the local economy, and visiting some of Skye's lesser-known but no less beautiful spots to spread the load are good ways to avoid being part of the overcrowding problem.

Catriona also recommends travelling to the island on a small ship cruise: "Travelling by boat means you're not contributing to these congestion issues but also avoiding them. Plus, small ships can get to anchorages and bays that larger vessels cannot, and their smaller group numbers mean these places aren't overwhelmed. Many Hebridean islands depend on tourism. Responsible tour operators here will encourage people to spend in the local economy, source local food and where possible draw crew from the Hebrides – all of which help."
Our top trip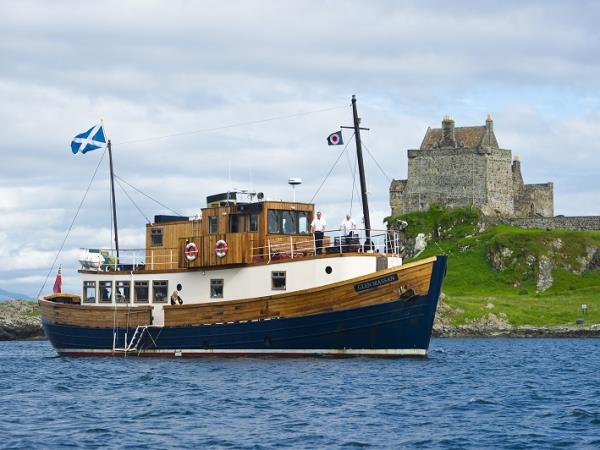 Cruise the idyllic coast around the Scottish Island of Mull
From
£2520

to

£3360
7 days
ex flights
Small group travel:
2024: 30 Mar, 13 Apr, 29 Jun, 10 Aug, 17 Aug, 31 Aug, 7 Sep, 14 Sep, 21 Sep, 28 Sep, 5 Oct, 12 Oct, 19 Oct
2025: 5 Apr, 26 Apr, 10 May, 17 May, 14 Jun, 21 Jun, 28 Jun, 5 Jul, 19 Jul, 26 Jul, 2 Aug, 9 Aug, 16 Aug, 30 Aug, 13 Sep, 20 Sep, 27 Sep, 4 Oct, 11 Oct
If you'd like to chat about Inner Hebrides or need help finding a holiday to suit you we're very happy to help.

When & where to see wildlife in the Inner Hebrides
From orcas to otters and white-tailed eagles to minke whales, the islands of the Inner Hebrides are teeming with wildlife. For the best sightings, you'll need to travel during the warmer months between April and October, although you'll have a chance to spot dolphins at any time of year.

Puffins arrive on Lunga from the end of April, while huge basking sharks are best seen between June and September, particularly in the waters around Coll and Tiree to the west of Mull. Orcas are rarer visitors to the Inner Hebrides – but if you're going to spot one it will be between May and July, when the common seals have pups.

Last winter, we had about 40 dolphins following our bow – the St Hilda just going along with all these dolphins playing behind her.

– Julie Dubois Marshall from our partner St Hilda Sea Adventures
The Hebridean Whale and Dolphin Trust monitors the movement and behaviour of cetaceans in the Inner Hebrides and beyond.
Check out their online sightings tracker
to keep up to date with the wildlife recently spotted in your chosen destination – minke whales, common dolphins, porpoises, basking sharks – and report your own sightings during your trip.
For total tranquillity, consider a trip to tiny Shuna. There are no roads here, and no cars, no phone lines or power lines. Just nature at its wildest. Otters prance along the shoreline; deer, eagles and seals can be seen in abundance; and on the approach you may well encounter dolphins and porpoises.
If you're keen to see white-tailed eagles, the UK's largest bird of prey, head to Mull – it's home to the highest density of them in Scotland. Once native and widespread, white-tailed eagles were illegally poached to extinction in the UK in the early 20th century. Reintroduced to the Hebridean island of Rum in 1975-85 and later to Wester Ross and Fife, there are now 150 breeding pairs across Scotland.
Things to do in the Inner Hebrides
Things to do in the Inner Hebrides…
Cruise lochs, pretty ports and mountain-backed sounds where the sound of silence rings loud and clear. Small ship cruises carrying a handful of passengers on beautifully restored fishing boats, ferries and tall ships offer an intimate adventure into the nooks and crannies that larger vessels can't reach.
Small ship cruises in the Hebrides are also surprisingly family-friendly, so bring the children. Think offline, off-screen old-school adventures here: kids catching fish for dinner, wildlife spotting and sandy toes exploring rockpools on the beach.
Brush up on your Gaelic. These islands are home to some of Scotland's last Gaelic-speaking communities – around 4,000 people speak the language here, but it has a fragile future. Seek out tales of Gaelic traditions and heritage, and play a role in keeping the language and culture a vital part of Inner Hebrides life.
Eight distilleries and perhaps some of the most prestigious names in Scottish whisky – Laphroaig and Talisker, for instance – call the Inner Hebrides home, so this is a great chance to taste a wee dram. Islay is the whisky capital, with a distilling heritage it'd be rude not to explore.
Things not to do in the Inner Hebrides…
Forget your binoculars. Wildlife abounds at every turn, whether it's dolphins following your boat or white-tailed eagles soaring overhead. Puffins flock to Lunga, while thousands of migrating Arctic geese arrive on Islay each winter. The islands here were at the heart of the Highland Clearances – farming tenants were displaced from their ancestral lands in the early 1800s, leaving empty settlements and the ghosts of communities. Don't ignore the past. Eat fish. At least, not only fish. While fishing is a huge part of Hebridean life – and some of the seafood you'll taste is exceptional – there is a real issue with overfishing around the islands. Our responsible holiday partners make sure any fish served is sustainably sourced. Don't just search for wildlife – search for stories as well. Legends are woven into the fabric of each Hebridean Island. Bonnie Prince Charlie escaped from over the sea to Skye after defeat at the Battle of Culloden, while in 563AD Columba arrived on now-sacred Iona from Ireland, bringing the Gospel to Scotland.
Inner Hebrides travel advice
Julie Dubois Marshall, from our Inner Hebrides experts St Hilda Sea Adventures, shares her packing tips: "I'd recommend that guests bring lots of layers. These are such fantastic trips and really enjoyable if you're well equipped. We can get all four seasons in one day, even in the middle of summer, so lots of layers that you can or remove as you warm up or get cold is perfect. I'd also recommend a good pair of binoculars for the wildlife… We also ask that guests bring their own water bottles, so we don't need to buy lots of plastic bottles."
Collette Dubois, also from St Hilda Sea Adventures, adds: "Some people think that they can manage without, but it is important not to forget your waterproofs. And it's not because the weather is bad, but because when you go in a dinghy you are close to the water; you can get wet when you put the anchor up. They don't have to be fancy waterproofs – just a jacket and trousers. They can be cheap waterproofs which cost about £10 for the trousers, for example."
At Responsible Travel, we think the best people to advise our travellers are often... other travellers. They always return from our tours with packing tips, weather reports, ideas about what to do – and opinions about what not to.

We have selected some of the most useful Inner Hebrides travel advice that our guests have provided over the years to help you make the very most of your holiday – and the space inside your suitcase.

Don't be afraid to book your trip for the end of May or early June. Talking to the locals, this is when they get out to view wildlife. Do some planning as to which whisky distilleries you want or need to visit because there are way too many.

– David Baker on our Inner Hebrides cruise
"It's quite expensive on the island, so be prepared for that. Take sun cream and thermals, as the weather changes in a heartbeat." – Marie Stevens on our wildlife holiday on Mull

"The quarters are confined, so bring your good manners and, figuratively and literally, very little baggage. I didn't want to wear waterproof over trousers and was pleased to discover stylish waterproof overskirts made by a small business that deserves encouragement. Mine served me well during a blustery trip in the tender. Visit Konrad's photo gallery on Jura, to the left of the landing as you approach. His work is so remarkable you might think the images are heavily manipulated, but they're not." – S F on our Inner Hebrides cruise
More Inner Hebrides articles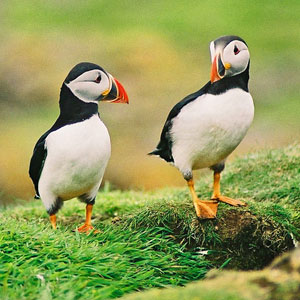 Our Inner Hebrides travel guide explores the highlights of these 35 small islands.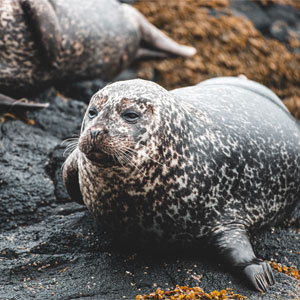 The Isle of Skye's sweeping landscapes offer some of Scotland's greatest walking country.