Iran is vast; the UK could fit inside it almost seven times, yet the population of Iran is just 80 million, leaving plenty of space for wilderness areas. Within its borders are habitats for some of the world's last surviving Asiatic cheetahs, as well as rare Persian leopards, lynx, bears, wolves, bezoar ibex and panthers. Iran is often thought of as a vast desert, but over 10 percent of its landscape is forested, and combined with the soaring, snow-capped peaks of the Zagros and Alborz Mountain ranges and Caspian Sea and Persian Gulf coastlines, the country is much more diverse than it is given credit for.
Yet despite its enormous size, endangered species and incredible biodiversity, Iran has just 11 national parks – for comparison, the UK has 15. More worryingly, national park status is no indication that the land will be protected, despite the Iranian Environmental Preservation Law declaring that construction within national parks is illegal. The otherworldly landscapes of Kavir National Park, whose desert and steppe is sometimes referred to as "Little Africa" thanks to the hyena, cheetah, wolf, leopard and gazelle that can be found there, are under threat from oil exploration. Digging wells, building access roads and subsequent pollution pose a huge danger to the environment, while military training in the area is already causing wildlife to flee.
The Ramsar site of Lake Urmia, meanwhile, was once the largest lake in the Middle East, with 102 islands. However, drought as well as redirecting the water for agricultural purposes means that just 5-10 percent of the original water volume remains, which in turn has increased salinity. Evaporating at a rate of up to a metre per year, Lake Urmia may be little more than a salt marsh very soon, which would affect the whole climate of the region. The government has plans to channel water back into the dying lake, but its future – and that of the surrounding ecosystems – hangs in the balance.
It's fair to say that conservation of habitats and wildlife is not high on the Iranian list of priorities – with oil, mining and development being put first. Air pollution is at notoriously dangerous levels in Iran's cities (not helped by the availability of cheap oil); a giant air quality gauge is one of the most prominent monuments in downtown Tehran, which frequently shuts down due to dangerous pollution levels.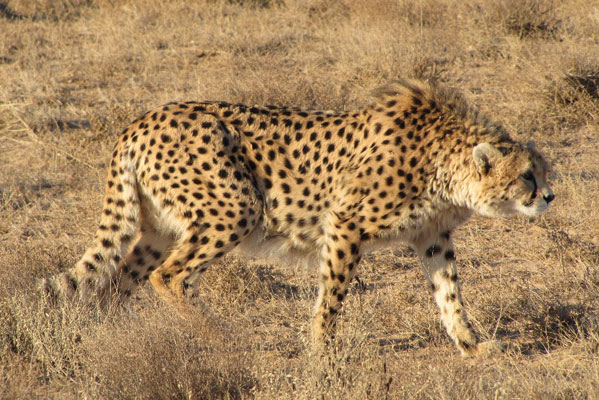 What you can do
National parks and tourism go hand in hand; in many destinations around the world, a successful national parks network generates income from tourism as well as elevating a country's international image and preserving endangered species and environments. Without a tourist industry, and with a population that did not value spending time in nature, Iran had few incentives for protecting its natural heritage. But as tourism grows, more people are spending time in the national parks, with the densely forested Golestan National Park – one of Iran's oldest – receiving increasing numbers of visitors, which in turn boosts conservation of its species, which include Persian leopards, wolves, brown bears and golden eagles. Lodges are springing up around the park, employing local people and sourcing produce and craftsmanship from the surrounding area where possible. This encourages local communities to respect the environment, as the flow of tourists depends on maintaining this wilderness. Lar National Park benefits from its proximity to Tehran; just 70km away, it is one of Iran's most accessible national parks, and its gorgeous landscapes and lake make it a welcome retreat away from the city.
It's worth choosing an itinerary which includes at least one of Iran's national parks or wildlife reserves to ensure you are investing in the protection of these landscapes – and encouraging the designation of more protected areas in Iran. With any luck, it will also deter the government from seeing these vast, empty landscapes as prime sites for mining or oil exploration, and wildlife will once again begin to thrive.