Family holidays in Israel

We booked a small group tour with three families we know, all with teenage kids, to go on a cultural trip of Israel. What we hadnít expected was just how emotional it was going to be.

In many ways, to fully appreciate the history and cultural complexity of Israel, as well as the heat and crowds at some of the honeypot sites, it is worth waiting until children are older to travel there with them. Yad Vashemís Holocaust History Museum is not open to children under ten, for example. But to visit Israel without exploring its history, religion or politics with your children is a wasted opportunity to learn together. Itís not all museums and learning though, there is plenty of fun to be had too, from floating in the Dead Sea to snorkeling in the Red Sea.
Our Israel family Holidays
Family activities in Israel
Eating out
Eating out is a family affair in Israel, kids are welcomed with open arms and hollow legs are filled over and over. Even fussy eaters will drool over the superb street food, from shawarma to shashooka, burekas to baklava. Sample bits of everything with the ingenious Shuk Bites Machne Yehuda market card, which is a one off charge allowing you to sample many a shop and food stall.
The Dead Sea
The ultimate in buoyant experiences, the Dead Sea shouldnít be missed, but again best for older children. First of all, the salt really stings if you have any small cuts. Second, you mustnít actually try to swim, as your head can become submerged. However, there are lifeguards on duty. But between the floatation fun, and mud baths in between, it mustnít be missed.
The kibbutz
The kibbutz plays a big part of Israeli tourism, and has done for years. Traditionally, they are communal living communities, based on agricultural practices, with a 70ís hippy vibe. But now many have developed into ecotourism ventures, with rural guesthouses and country cabins surrounded by farm life. For families that love the community ethos of youth hostelling or camping, kibbutz is perfect.
Our top Israel family Holiday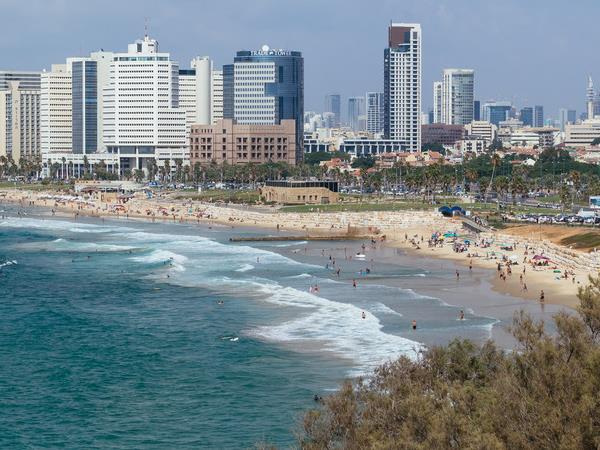 Experience ancient Israel from Jerusalem to Tel Aviv
From
£1665

to

£1975
8 days
ex flights
Small group travel:
2019: 11 May, 18 May, 20 May, 25 May, 1 Jun, 8 Jun, 15 Jun, 20 Jul, 17 Aug, 24 Aug, 7 Sep, 9 Sep, 14 Sep, 21 Sep, 25 Sep, 12 Oct, 14 Oct, 19 Oct, 21 Oct, 23 Oct, 26 Oct, 30 Oct, 2 Nov, 6 Nov, 13 Nov, 23 Nov, 25 Nov, 30 Nov, 7 Dec, 14 Dec
2020: 22 Feb, 29 Feb, 7 Mar, 11 Mar, 14 Mar, 21 Mar, 25 Mar, 28 Mar, 1 Apr, 4 Apr, 18 Apr, 22 Apr, 25 Apr, 29 Apr, 2 May, 6 May, 9 May, 13 May, 16 May, 20 May, 23 May, 30 May, 6 Jun ...
If you'd like to chat about Israel or need help finding a holiday to suit you we're very happy to help.
Anthony Horrobin from our supplier Encounters Travel gives his tips for family holidays in Israel:
ďConsider avoiding the height of summer and busy religious holidays. This will make the climate more comfortable and moving around easier due to less crowds. The whole of Israel is really family friendly and where to visit will really depend on their requirements. However, we are able to put together a great itinerary including time by the Red Sea, history and culture in Jerusalem and Nazareth, modern Israel in Tel Aviv as well as unique experiences such as the Dead Sea and the amazing fortress at Masada.Ē
Andrew Appleyard from our supplier Exodus Travels:
ďJerusalem is an incredible place to go shopping. The markets are unbelievable, such as the wonderful leather market. Another place that everyone should go to, of course, is Yed Vashem, which is the Holocaust Museum. I also recommend going up to Schindlerís Grave, on the Mount of Olives as well. You canít actually see it, because it is covered in a huge mound of pebbles. Because every person whom Oscar Schindler saved, and every single relative, goes and puts a pebble on his grave.Ē
Convert currencies