Best time to visit Queensland

Queensland has two seasons, hot and wet, or cooler and dry. Cooler, but not cold. It's balmy here even in the depths of 'winter'.

In general the weather tends to be most pleasant outside the hottest months of December to February – when temperatures soar to a sweaty 30C, frequent deluges drench the state and river run off can make for cloudy conditions along the coast. October to March brings box jellyfish to the tropical north, so only swim on
netted beaches
– but if you're on a small ship cruise (which run year-round) exploring the offshore reefs you'll likely avoid them – and still enjoy crystal clear water.
Brisbane (and as far north as Rockhampton and Mackay) has a more temperate climate than the far north and while some rain can still be expected from December to February this is rarely cold. For gloriously warm, dry days consider travelling in March to May, or September, when Brisbane comes to life with a month-long arts festival.
Things to do in Queensland
Things to do...
...Explore by boat. And a small boat at that. Small ship cruises ply the various islands of the northern Great Barrier Reef for up to a week – and are excellent for accessing remote reefs away from the tourist hordes as well as tiny coral cays home to thousands of breeding seabirds.
...Head inland. Queensland's big names cluster along its coastline but don't miss its underrated tropical interior. Hike to glorious canopy lookouts in Lamington National Park, search for tree kangaroos in the Atherton Tablelands, kayak down freshwater jungle creeks in the company of an Aboriginal guide or dodge cassowaries in the Daintree Rainforest.
...Dive in. Arguably Queensland's most beautiful – and certainly it's most colourful – jungle is found underwater. Excellent diving abounds, but if you'd prefer something less adventurous there's plenty of opportunity for snorkelling on calm, shallow reefs. Alternatively, for non-swimmers, glass-bottom boats can provide a no-less magical window on the underwater world.
...Take the wildlife seriously. Aussies may joke that everything in their country wants to kill you, but jellyfish warnings and advice on what to do should you encounter cassowaries or crocodiles are not idle threats. Take heed – and don't feed. Dingoes on Fraser Island, for example, have become more aggressive with increased interaction with people – and their food.
Things not to do...
...Touch the reef. It's colourful, oh-so-inviting and looks wonderfully tactile, but corals are fragile organisms that are oh-so-easily damaged. So stay hands-off when snorkelling, be careful of fins and other dive equipment hitting the reef by accident. Use a responsible tour operator, wear coral-friendly suncream, and don't buy any coral souvenirs.
...Think nothing beats Queensland's natural beauty. Aboriginal culture connects humans to this landscape; a spirituality that has been woven deep into the land since the beginning of time. Aboriginal-led tours share a deeply-ingrained knowledge of the wildlife and land with you – and bring the rainforest and reef, quite literally, to life.
...Use the term Aborignes. Although only slightly removed from the acceptable 'Aboriginal', it is generally perceived as insensitive, with racist connotations that stem from Australia's colonial past. If you're collectively talking about Aboriginal and Torres Strait Islander peoples you're better off using the term 'indigenous Australians'.
...Fill up on McDonald's. Queensland is overflowing with local produce that's tastier than a tonne of French fries. Freshly-caught seafood is exquisite, including tiger prawns, mud crabs and Moreton Bay bugs (ignore the off-putting name – these are lobsters not creepy-crawlies), while its tropical climate offers up juicy pineapples, mangoes and pawpaws. The native macadamia nuts are pretty good too.
Our top Queensland Holiday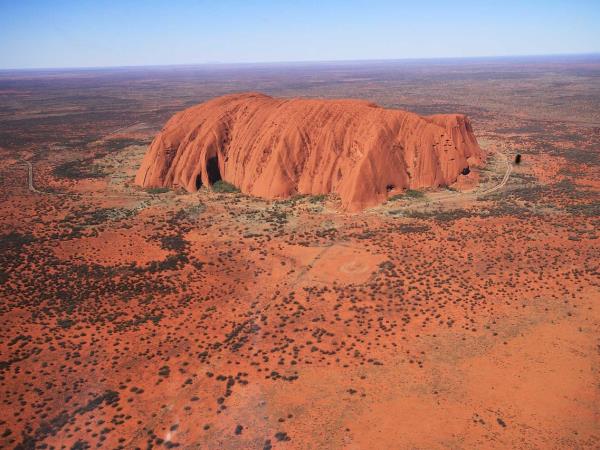 Have fun in Sydney, snorkel the Barrier Reef & visit Cairns
From £2515 21 days ex flights
Tailor made:
This trip can be tailor made throughout the year to suit your requirements
If you'd like to chat about Queensland or need help finding a holiday to suit you we're very happy to help.

Powell Ettinger from our small ship cruise experts, The Small Cruise Ship Collection, shares his tips and advice for exploring the Great Barrier Reef:
Itinerary tips
"The Great Barrier Reef is huge, and it isn't just an underwater phenomenon. There are many fantastic islands to visit, with glorious beaches, so don't think it is just an underwater realm. Even for those that don't swim much, glass bottom boats can show you a lot of the best of the underwater reefs. Most people will only visit once, so if you have the chance to stay a week you should. It is possible to take in a lot in three to four days on and beneath the surface."
"It isn't all reef, some of the islands are magical, e.g. Lizard Island, and some of the outer ribbon reefs are fantastic, and much less visited."
Small ship cruising
"There is snorkelling and diving available, as we also have a glass bottomed boat on board so everyone can enjoy the reef. We also go ashore at some islands where we undertake bush walks, rainforest walks with naturalists, beach BBQs and beach-combing. We have an on-board Marine Biologist to help you understand what you see, with "touch and learn" displays onboard and interpretation in the water."
Responsible reef tourism
"The ship carries a permit to remove the Crown of Thorns Starfish. One of the most major threats to the Reef, the starfish population has boomed to plague proportions and is a significant danger to coral. The present outbreak began in 2010. So far, over 300 000 of the deadly creatures have been culled, with more than 80 reefs patrolled."
More about Queensland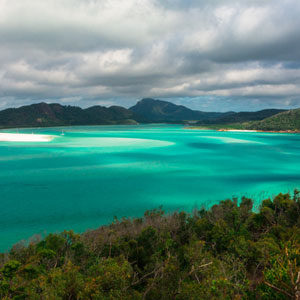 Queensland may be most famous for the Great Barrier Reef lying off its white sand-lined shores, but this ginormous tropical state is also home to the world's oldest rainforest, out-of-this world surfing and cities that are cultural powerhouses.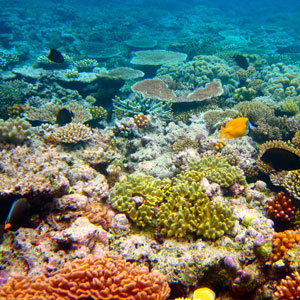 The world's largest living organism, the Great Barrier Reef is a maritime marvel.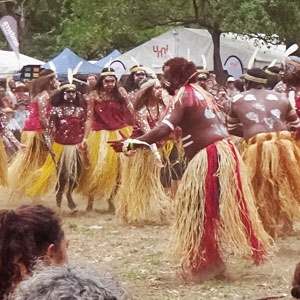 From respecting Aboriginal culture, to reducing your carbon emissions to protect the world's largest living structure, the Great Barrier Reef, we share our tips and advice on how to have a more responsible holiday in Australia's tropical north.