Raja Ampat travel guide
---
2 MINUTE SUMMARY
Although Raja Ampat's 1,500 jungly islands look like the definition of an unspoiled tropical paradise, most people who make the long journey to this remote part of East Indonesia don't come to laze on the beach. They're here to jump in – diving or snorkelling to observe the mind blowing marine diversity thriving in these turquoise waters, home to a massive 80 percent of the world's coral species.
Anyone with enough diving experience to tackle the sometimes strong currents can explore Raja Ampat's 200 or more pristine dive sites, discovering turtles galore, schooling fish and reef sharks, sperm whales feeding, manta rays freshening up at cleaning stations, tiny seahorses and gentle dugongs. Back on land, the views 'topside' are exceptional and you'll have them to yourself; Raja Ampat has only tiptoed onto the tourist map in the last decade. Eco resorts on uninhabited islands and the odd local village are the only human life here. The rest is wild, wet and wonderful.
Raja Ampat Map & Highlights
---
Make the most of your time
Tucked between West Papua and East Indonesia, in the heart of the Coral Triangle, the Raja Ampat region is a thriving marine paradise which mostly attracts divers and snorkellers, eager to explore the profusion of coral and marine life found in this remote corner of the world. Raja Ampat translates as 'Four Kings', in reference to the four major islands of Misool, Salawarti, Batanta and Waigeo. In fact, though, this region consists of over 1,500 islands scattered through a vast area. Most travellers arrive via Sorong in West Papua, and from here board ferries or boats to the islands for small group dive safaris or tailor made trips.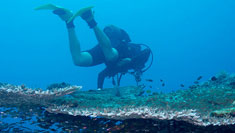 Arborek Island
Arborek is a two hour boat ride from Sorong. It's a tiny, flat sand cay, so you won't find rainforest or birds of paradise here, but the oceans, coconut palms and a fresh groundwater supply support a thriving village, which has a few small restaurants and shops. Diving is fabulous, and its calm, sandy beaches are great for families.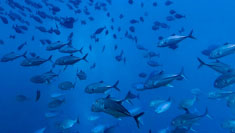 Birie Island
Just off the north coast of Batanta Island, Birie looks like a lumpy V and is home to a beautiful eco resort. As well as offering superb diving and snorkelling – you can reach Manta Point cleaning station and the Fam Islands from here – there's also fun to be had 'topside', birdwatching and hiking to a waterfall, or sea kayaking to pristine beaches.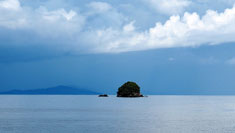 Fam Islands
A wonderful place for a day's island hopping exploration, the Fam Islands lie northwest of Batanta Island. Uninhabited Penemu is long and hilly, and here Hidden Bay is flanked by rugged cliffs and rock islets, while Fam itself has a large fishing village and lovely beaches. There's excellent diving, notably at Melissa's Garden, and abundant fish and coral, plus plenty of good snorkelling and picturesque lagoons.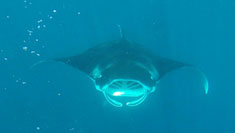 Manta Point
Raja Ampat is famed for its corals and fish, but it's also home to manta rays. They're here from October to May, but December to March is the best time to dive with them. Manta Point, 20 minutes from Birie and near Arborek, is a cleaning station where mantas get their skin, gills and teeth cleaned by small fish; it regularly hosts five at a time.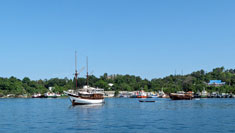 Sorong
Perched on the western tip of Bird's Head Peninsula, in West Papua, Sorong is a key transport hub rather than a destination in its own right. It has a small airport that handles flights from Java, Sulawesi and Maluku and a port where boats and public ferries arrive from the rest of Indonesia and leave to the outlying islands of Raja Ampat.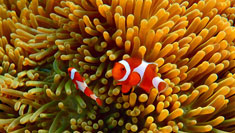 Underwater
Most people travel to Raja Ampat for the sights below the waves, as well as above. The oceans here contain a massive 80 percent of the world's coral species, 1,350 species of fish, six endangered marine turtle species and 27 varieties of marine mammal, including dugongs! Diving is possible year round, with reef, drift and muck diving all available in brilliantly clear waters.


Hello.
If you'd like to chat about Raja Ampat or need help finding a holiday to suit you we're very happy to help.
Rosy & team.
01273 823 700