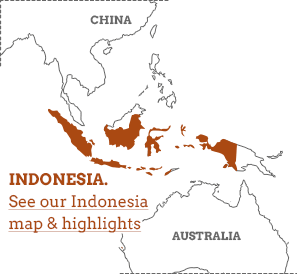 This sprawling archipelago spanning three time zones is as diverse as you would expect, and our Indonesia holidays take you far beyond the (admittedly spectacular) beaches of Bali. To the ancient temples of Java, and more remote, lesser-known islands such as Flores, Kalimantan and Sulawesi, the latter a world-renowned diving destination. Via rice terraces, smoky volcanoes, and treks to isolated villages where homestays offer an intoxicating glimpse of traditional tribal culture. And of course there are the orangutans of Kalimantan and Indonesian Borneo, where our partners ensure your visit helps contribute to the survival of these magnificent 'old men of the forest'.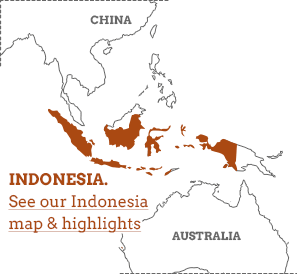 Our top Indonesia holidays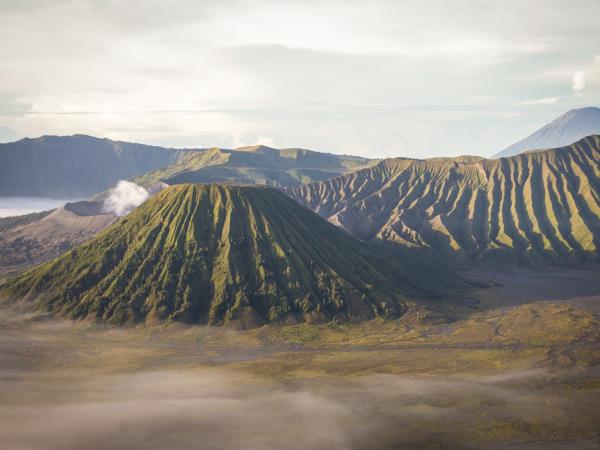 14 days
ex flights
An adventurous tailor-made journey through Java, Indonesia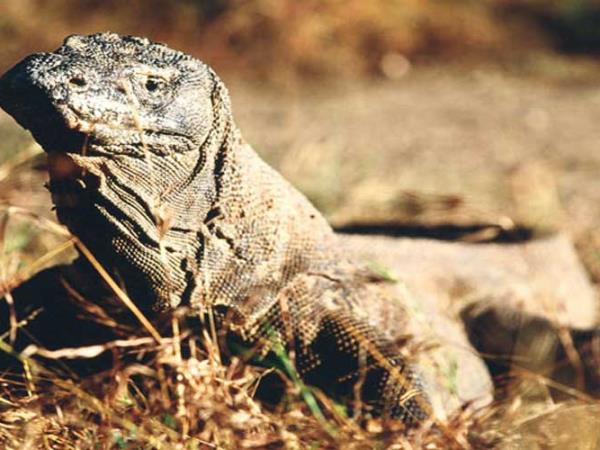 10 days
ex flights
Sea kayaking to some of the most remote beaches on earth
Small group
2023: 7 Apr, 15 Apr, 29 Apr, 4 May, 13 May, 20 May, 3 Jun, 10 Jun, 17 Jun, 1 Jul, 8 Jul, 22 Jul, 5 Aug, 12 Aug, 2 Sep, 7 Oct, 21 Oct, 28 Oct, 2024: 23 Mar, 6 Apr, 20 Apr, 4 May, 13 May, 18 May, 1 Jun, 10 Jun, 19 Jun, 29 Jun, 8 Jul, 17 Jul, 27 Jul, 5 Aug, 14 Aug, 24 Aug, 2 Sep, 11 Sep, 21 Sep, 2 Oct, 9 Oct, 21 Oct, 30 Oct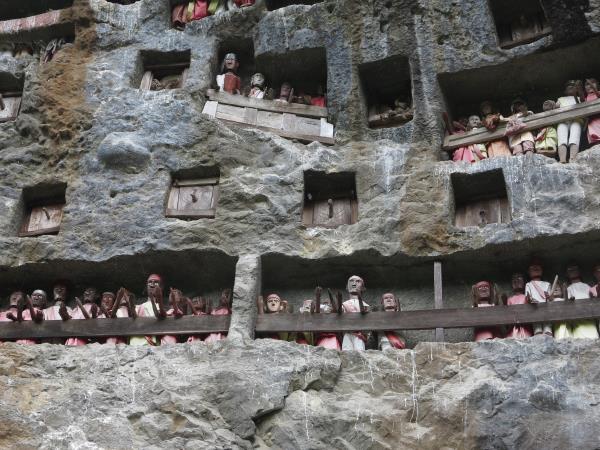 13 days
ex flights
A unique insight into the fascinating island of Sulawesi.
About our Indonesia holidays
Bali
Pint-sized
Bali
has suffered from mass tourism and over-development, but that doesn't mean responsible travellers need avoid it. Pockets of remote beauty are found both on the coast and inland, best reached by guided hiking or cycling trips: emerald-green rice terraces, quiet fishing villages, coffee and spice plantations, and calmer beaches in the north. Ubud is the hotspot for culture (and yoga) on Bali, and you can escape the more commercialised aspects in the backstreets.
Bali holidays
are also a delight for foodies, letting you indulge in a rich blend of Malay, Indian, Chinese and uniquely Balinese cuisines.
Sulawesi
Centrepiece of the Coral Triangle,
Sulawesi
is a world-class destination for diving and snorkelling, particularly in Bunaken National Park, and it is often combined with Borneo and Raja Ampat. But there's more to life here than what goes on below the surface. Cultural
Sulawesi holidays
can introduce you to the famous floating village on Lake Tempe, canoe tours through the vast limestone landscape of the Maros Pangkep Karst Forest, and the fascinating and complex cultural identities in the south. Here, Islamic and Christian faiths intermingle with animist beliefs, elaborate funeral ceremonies and ornate ancestral architecture.
Orangutans in Indonesia
The Indonesian islands of
Kalimantan
and Sumatra are the only places in the world where orangutans are found in the wild, and tragically their habitat continues to shrink. Every trip to a sanctuary, strip of virgin rainforest or rehabilitation project makes a contribution to the conservation of orangutans and many other species of Indonesian wildlife – more so if you actually get hands-on with a volunteer project. Still undeveloped, Kalimantan is pioneer territory for travellers, and the best place to see wild orangutans here is Tanjung Putting National Park, which you explore either on foot or by houseboat.
Komodo dragons in Indonesia
Fierce, fork-tongued and frighteningly fast,
komodos
are about as close to dragons as you can get or, probably, would ever want to get. Komodo National Park, where they menace the islands of Komodo, Rinca and Flores, is undergoing some worrying developments that are being closely watched by conservationists. Tours here are always accompanied by trained guides armed with pointy sticks, and introduce you to the giant lizards' behaviours and diet. There are several ways to explore Komodo National Park, from day trips to overnight tours on liveaboard cruises, and even kayaking expeditions where you'll sleep under canvas on private islands.
Family holidays in Indonesia
What's great about
family holidays in Indonesia
is that the one thing all kids instantly gravitate towards – adventure – can be found here in abundance, whether that's kayaking with komodo dragons, touring waterways by houseboat in search of endangered orangutans, or learning to scuba dive in one of the world's best places for beginners. Tourism infrastructure on islands such as Bali and Lombok is well-developed and ideal for families. And for more intrepid types with older kids, islands such as Sulawesi and Sumatra offer everything from snorkelling off beautiful beaches to jungle trekking, and tribal culture as welcoming as it is colourful.
Types of tours & holidays in Indonesia
You can barely move for
adventure holidays
in Indonesia, with everything from sea kayaking and liveaboard diving expeditions, to volcano trekking and snorkel safaris. Any James Patterson novels you've picked up at the airport will remain firmly unread. Certainly for first-time travellers to Indonesia wanting to get off the beaten track,
small group holidays
have much to recommend them, with expert guides leading the way and all the logistics taken care of. But if you have a firm idea of what you want to do, and would like to cherry-pick destinations, activities and experiences all the way,
tailor made holidays
let you do just that.
If you'd like to chat about Indonesia or need help finding a holiday to suit you we're very happy to help.