Komodo dragons
Philip Beale, from our supplier, Pioneer Expeditions, shares his Indonesia travel advice:
"You could argue that the Komodo National Park it is a tourist hotspot, but that takes nothing away from how incredible seeing Komodo dragons is; it has to be slightly controlled and managed because Komodo dragons are amazing, but they're not cute, they're killers. Although the dragons are happy to sit around and be watched, you have to have a guide there to make sure you're watching them safely and you will definitely see them – in that way, it's not an experience where you feel lucky when you do, but your heartbeat rises and it's very exciting nonetheless."
Avoiding overcrowded beaches
Philip Beale, from our supplier, Pioneer Expeditions, shares his advice on avoiding overcrowded beaches: "There are some very touristy beach scenes in Bali and some areas are all about beer drinking, loud music and very large crowds. Likewise, at certain times of year, the Gili Islands can get very overcrowded and have been victims of pollution because of this. In both Bali and the Gili Islands, however, there are wonderful spots too and it is possible to have a really nice beach holiday avoiding the overdeveloped and overcommercialised areas – research thoroughly and ask your tour operator for advice on where to go."
Our top trip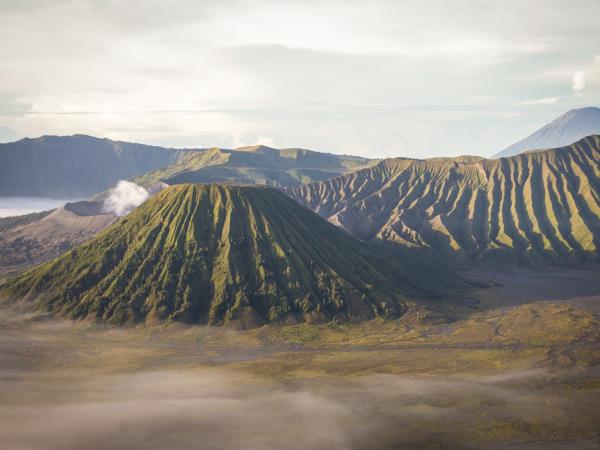 An adventurous tailor-made journey through Java, Indonesia
From
£1846
14 days
ex flights
Tailor made:
This trip can be tailor made throughout the year to suit your requirements
If you'd like to chat about Indonesia or need help finding a holiday to suit you we're very happy to help.

HEALTH
Indonesia is vast, so you may need some vaccinations depending on where you're travelling. It is recommended that you consult with your GP 6-8 weeks in advance of travel. They will assess your particular health risks before recommending any vaccinations.
Malaria is also present across Indonesia, so you will need to take anti-malarial medication. Wearing long sleeves and trousers is also advised, as well as insect repellent. This also protects against dengue fever. Remember, malaria can develop up to a year after exposure, so keep an eye on any symptoms.
Dengue fever exists in parts of Indonesia and is transmitted to humans by mosquito bites. Symptoms include fever, headache, severe joint, bone and muscular pain, but there is no vaccine and prevention is through avoidance of mosquito bites, so wear long sleeves and trousers, and apply repellent as often as possible.
Tap water is unsafe to drink – also be wary of ice in drinks and unpeeled fruit and vegetables.
Avoid eating bushmeat such as monkeys or bats as these are often carriers of diseases – as well as often being inadvisable for environmental reasons.
Indonesia has some high climbs and trekking routes - make sure you're aware of the symptoms of altitude sickness before you go.
Leeches are present in the lowland. These are more unpleasant than dangerous, but you can buy "leech socks" which are effective at stopping them, and keep your trousers tucked into your socks or boots.
Indonesia can get incredibly hot and humid, so keep well hydrated at all times.
Bring a basic first aid kit and medication for sickness and diarrhoea if planning to trek or cycle in remote regions.
If you need to be hospitalised, travel to the mainland may be necessary, so be sure you have comprehensive travel insurance, which covers medical evacuation, along with any other activities you may be doing, such as high-altitude hikes, kayaking or diving.
Forest fires in Indonesia can cause serious air pollution in June to August; travellers with respiratory problems should exercise precautions.
SAFETY
Indonesia is a relatively safe country but you should be aware of the risk of street crime and pick pocketing, particularly in busy tourist areas in Bali, where there has been an increase in reports of bag snatching. Avoid having bags obviously on show and carry only essential items, taking particular care of your passport and bank cards.
Credit card fraud is common in Indonesia's cities, so be careful not to lose sight of your card during transactions.
Indonesia is a largely conservative country and you should dress modestly, particularly in rural areas, to avoid causing offence.
Homosexuality is not widely accepted and is considered taboo in Indonesia, so same-sex couples are advised to act discretely in public.
For further information on health and safety in France, please visit the FCO or the CDC websites.
Tips from our travellers in Indonesia
At Responsible Travel, we think the best people to advise our travellers are often... other travellers. They always return from our tours with packing tips, weather reports, ideas about what to do - and opinions about what not to.

We have selected some of the most useful Indonesia travel advice that our guests have provided over the years to help you make the very most of your holiday - and the space inside your suitcase.

Move around as I did to see the real Bali and its people. Go off the beaten track into the mountains and explore all the small villages.

"Bring a lightweight poncho, some good binoculars, and extra strength mosquito repellent." - Jillian Woodford

"Kayaking is hard work if you're a novice and the wind is against you, but the whole trip is well worth the aching arms. Just book it." - Liz Calton

"Pack light, you need virtually nothing, and if you are female make sure you are not menstruating otherwise you won't be allowed to visit the Komodo dragons which would be terribly disappointing." - Sally Jackson

"Just decide what kind of holiday you want – I'd recommend a mixture of busy and remote to get a good idea of the culture." - Christina Lloyd

Bring modest clothes to wear in the temples and small villages- shirts that cover your shoulders and shorts that are just above the knee or lower. Bring a flashlight for any mountain hiking!

"You need to be relatively fit, however, there is not pressure to participate in any of the activities. Accommodation and transport can be very basic, but add to the whole experience. Take ear plugs!" - Tracey Lawrence

"Don't be put off going in the rainy season. Maybe we were just lucky but we didn't get too much rain and travelling in the low season meant that the national parks and other tourist attractions were very quiet - apparently places like Tanjung Puting can get very busy in high season." - Kathryn White

"Expect to get away from it all and try new experiences. Explore the surrounding area on foot." - Adrian Helen

"You just have to open yourself up and be willing to take it all in. The local people can offer you so much. Be willing to speak with them and learn about their lives." - Ruth Hanson