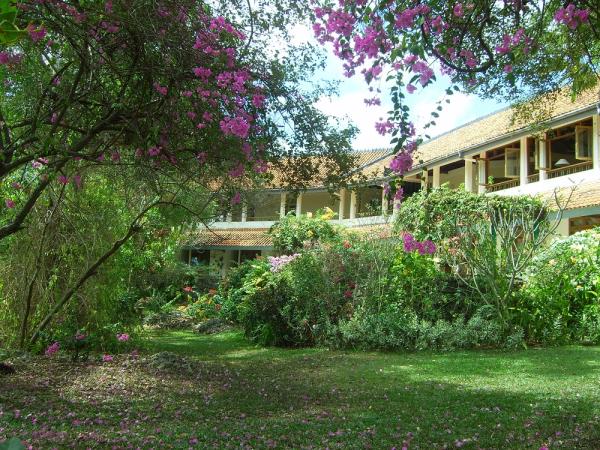 From
US $60
per double room per night
This was an Eco lodge, which protects the local environment and employs local people, so a definite yes to benefitting local people, reducing environmental impacts and supporting conservation.
(more)
Julie Bruton-Seal
Re-invigorating and inspiring...Check out all the activities and make the most of them.
(more)
Rosemary Livingstone
Most memorable were swimming, reading, and relaxing by the pool at the resort. Taking a little trip to the beach and having a drink over looking the ocean.
(more)
Kate Birbilis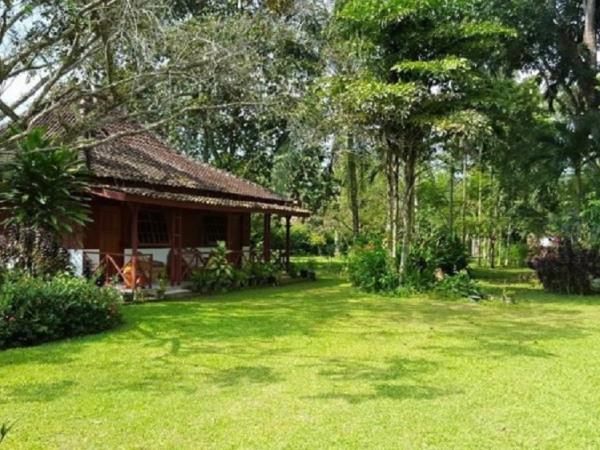 From
US $65
per double room per night
Memorable parts?
The 2 most exciting parts of my trip were the river boat trip where I got to see monkeys and birds close up and riding an elephant.
Tips?
Enjoy the rhythym and pace of life in Sumatra. Make the most of the hot middle of the day by resting up for your afternoon/ evening activities.
Local benefits?
This lodge is a beautiful, accomodating place to stay. The food is excellent and plentiful-- I even got to try durian fruit. The host and guides were knowledgable...
(more)
Deb Dench
From
US $90
per double room per night
So many memorable moments... the boat trips, the snorkeling (including seeing 15-20 manta rays which was unforgettable), the komodo dragons, watching the sunset and fruit bats fly from the roof of the boat...
(more)
Emma Coe
The boat trip that the Eco Lodge organised to Rinca and Komodo Island was really lovely. The food was amazing (how he did that magic in a boat is beyond me) and the snorkelling was easily the best I've ever done - we saw Turtles, Rays, Scorpion Fish, beautiful coral and a whole host of gorgeous sea life.
(more)
Jessica Southworth