Honeymoon in São Tomé and Príncipe
Don't present your love with a porcelain rose. Sure, it sounds like it should be a romantic-looking flower. But it isn't. It's weird and wacky, a cross between a raspberry and a jellyfish.

The most famous flower in São Tomé and Príncipe kind of sums up the island nation as a whole: it sounds romantic, but there's a bit more to it than that. "It's not for people who care about the thread count of the cotton. It's for people who want to make footprints on beaches – and for theirs to be the only set," says Alistair Walls, Africa specialist from our São Tomé experts, Far and Wild.

It's rare, wild and romantic here – but it's more interesting than your standard paradise.

These islands are 250km off the coast of Africa and were only discovered in 1470. Google São Tomé and the first thing you'll see is Pico Cão Grande, a mad, phallic volcanic plug rising 370m above Obo National Park – it's the same geological phenomenon that created St Lucia's Pitons, but Pico Cão Grande is even odder-looking. Rogue rain showers hit the jungle without warning. Your solo track of footprints might suddenly be joined by scores of others, when a group of local children show up to play in the water.

São Tomé and Príncipe has not been on the tourist trail long – especially not for English speaking tourists. The nation is a former Portuguese colony (independence came in 1975). The rest of the world has had a bit more trouble finding the place.
Or at least it did, before the actions of a single South African billionaire. Tech entrepreneur Mark Shuttleworth (whose company, Canonical, created the Ubuntu operating system) has invested heavily in Príncipe since 2011. His company, HBD, had a strong influence in shaping the kind of tourism on offer. Luckily, he's chosen eco-tourism – albeit the luxury kind that means that honeymooning couples can still find champagne in their rooms in his collection of converted plantation houses and tented villas.

However you feel about big business, before Shuttleworth came to Príncipe, there were no roads. In 2011, Príncipe did not have 24-hour electricity. Villagers had to reach the market on foot, walking for hours every day. People are desperately poor – but now there's a shuttle bus service that picks up islanders, and there are jobs to be had in the hotels, which employ 10 percent of the population. The country has just made it off the UN's least developed country (LDC) list.

After years of plantation farms, subsistence farming is no longer viable in São Tomé and Príncipe. Industries like tourism are welcome – and far more palatable than charcoal burning, palm oil production, or oil drilling.
Our Sao Tome & Principe Holidays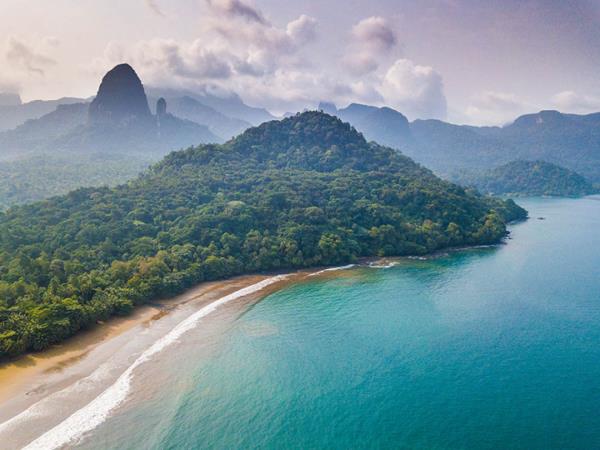 A wonderful break on the tropical isles, Sao Tome & Principe
From
£4150
14 days
inc UK flights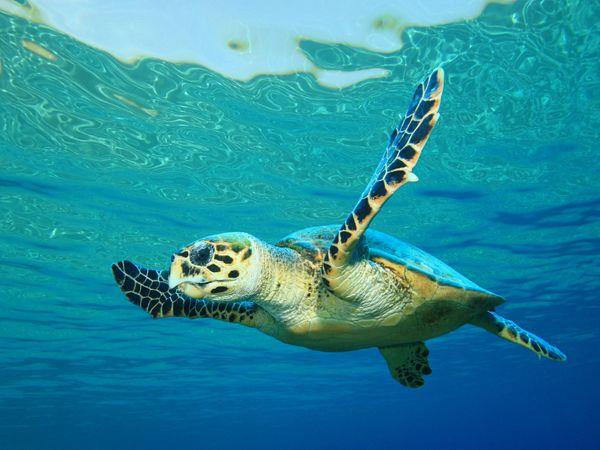 Paradise islands & one of the world's most unique lodges
From
£5250
11 days
ex flights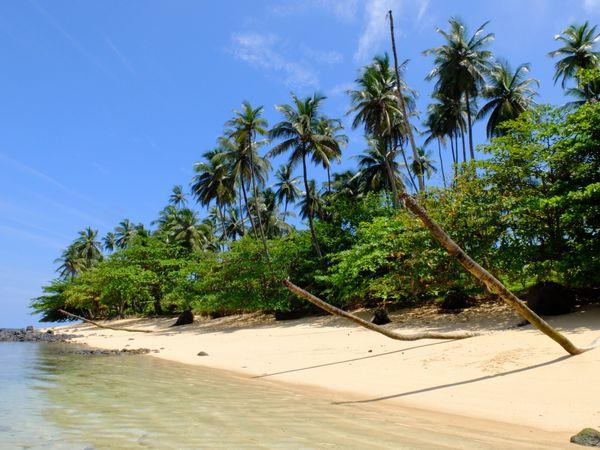 Snorkelling in secluded bays & stunning waterfall hikes
From
£6200
8 days
ex flights
If you'd like to chat about Sao Tome & Principe or need help finding a holiday to suit you we're very happy to help.

What does a honeymoon in São Tomé and Príncipe entail?
"What you've got is outstanding natural beauty, beaches and jungle, without the hundreds of hotels, neon and fast food. It's amazing. And it's somewhere different," Alistair says. In short, there'll be romance in spades and sand in buckets.

Don't just call it a honeymoon, call it a honeymoon adventure. You can spend just over a week in São Tomé and Príncipe – take a couple of days on busier São Tomé, before flying over to Príncipe, which is far quieter and has the best beaches. You'll most likely stay in a variety of five-star eco-lodges, some using canvas canopies rather than roofs. Here, chocolate tasting in former plantation houses, inland exploration, and snorkelling and diving trips will have you exploring the island's depths and heights in no time.
More about Sao Tome & Principe