Best time to visit South Africa & Mauritius

South Africa is a year-round holiday destination, thanks to its range of climates. The same goes for Mauritius – temperatures tend to be warm all year.

South Africa is such a big country that the climate varies hugely depending on where you're headed. The Western Cape (for Cape Town and the Winelands) is warmest and driest between November and March. Up north, the wide landscapes of Kruger National Park bring bigger variations between night and day temperatures; it's best to bring layers for those early morning drives and cool evenings. Mauritius has a subtropical climate, so maximum temperatures rarely venture beyond 22°C to 28°C. Rainfall does vary, though, with December to April seeing almost twice as much rain as the rest of the year.
Things to do in South Africa & Mauritius
Things to do...
Cape Town reinvents itself every year. Just when you think you've got to grips with it, another museum, food festival or restaurant opens its doors. Table Mountain and Robben Island receive well-deserved accolades, but you can also duck away from the crowds by hiring a car and escaping east along the clifftop Garden Route.
Going on safari is a sure-fire way of getting a pinch-yourself moment in South Africa. Kruger National Park is the most accessible, with easy drives, wheelchair friendly lodges and in-house ecologists on hand to explain all. There's also a near guaranteed chance of spotting the Big Five. Sabi Sands Wildtuin reserve sits within its borders, and it's a favourite with the elusive leopard.
Visit the Shangaan communities that have settled around Kruger National Park. Guides that have grown up within the communities can help you learn about the realities of Shangaan life, from customs and language to colonial clashes and HIV and AIDS education. Best of all, your pennies will be going into the pockets of local guides.
The dramatic volcanic valleys and mountains of Mauritius provide great hiking fodder. Trace the spiderweb of trails in Black River Gorges National Park, peer up at the 300-foot Tamarind Falls, seek out monkeys in Macchabée Forest, or scale pointy Le Pouce Mountain for long-range views over Port Louis and the north coast.
Things not to do...
See captive elephants. You'll have many chances to encounter wild elephants in South Africa, so avoid supporting zoos and 'sanctuaries' that offer meet-and-greets or rides with captive elephants. Seeing a free elephant plodding across your path while on a game drive is a real gift, and infinitely more rewarding than the canned equivalent. V&A Waterfront is one of the most-visited places in South Africa – and it has the crowds to go with it. If you fancy discovering South African artists and neighbourhood coffee shops, head out to a Cape Town suburb like Woodstock, where disused factories are being reborn as neighbourhood markets and independent galleries. Stay on the beach. Volcanic coves, turquoise lagoons and white-gold sands – the beaches in Mauritius are famous for a good reason. But try not to get tempted into spending all your days crashed out with a cocktail in hand. Snorkelling is practically a national sport, while the interior has a well-mapped tangle of hiking trails. Avoid the home grown restaurants. Mauritian food is a concoction of Indian, Chinese and French cuisines. Coconut water, tamarind curries, soft roti, fried potato cakes, crispy noodles – they're all found on menus. You might have to dig beyond the main streets in Grand Baie and Port Louis, though. Look out for stalls and festivals; everything will be cooked fresh to hand-me-down recipes.
If you'd like to chat about South Africa & Mauritius or need help finding a holiday to suit you we're very happy to help.

South Africa & Mauritius travel advice
Simon Mills, from our leading supplier of South Africa and Mauritius holidays, Native Escapes, shares his advice for planning a holiday to these two countries:
Self drive in South Africa
"Driving in the Winelands is easy. You drive on the left hand side of the road, with right hand drive cars – it's like driving in the UK, but with much less traffic. The vineyards are all well signposted and the scenery and landscape is stunning. I recommend driving to Franschhoek and parking up and taking the Wine Tram, which will transport you between vineyards on regular routings, allowing you to enjoy the fruits of the area."
Where to stay in Cape Town
"In Cape Town, we tend to suggest smaller boutique properties, away from the Waterfront. Here, you'll find lovely guesthouses in more local areas of the city, close enough to all the main attractions. And you're treated as a name, rather than a number."
From safaris to sand
"South Africa and Mauritius make a great safari and beach pairing due to their relative proximity. Mauritius is only a 3.5-hour flight from Johannesburg, with frequent connections. They also provide a holiday experience full of contrasts, from the wildness of the South African bush to the soft white sand of the Indian Ocean."
Explore in peace
"In Mauritius, we always try and encourage guests to use non-motorised boats like kayaks or paddle boards, which are a much nicer way to see the marine life."
More South Africa & Mauritius articles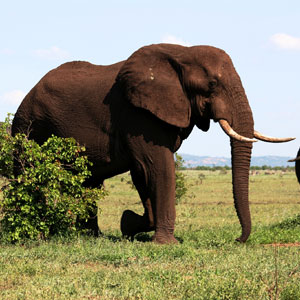 Our South Africa and Mauritius travel guide reveals the best way of rolling two contrasting countries into one itinerary.