Sri Lanka family holiday highlights
---
where to go on a Sri Lanka family holiday
Sri Lanka was traditionally a 60-plus holiday destination, 'doing' archaeological highlights, having G&Ts after a game drive, harking back to colonial times and still calling it Ceylon. However, Sri Lanka has come out of its shell in recent times and realised that this form of tourism just isn't cricket anymore. The younger generation is seeking adventure, from white water rafting to surfing, real experiences such as cooking and definitely eating, and learning about wildlife conservation and sustainability. They don't look back, they look forward. And herein lies the future of Sri Lanka's tourism. With the young people.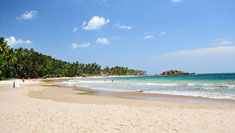 Beach life
This emerald isle is encased in sapphires, with glistening bays all around. The busy, bustling sands of Mirissa in the south and the surfing strands at Ahungalla north of Galle are popular ones. Quieter ones include Talalla in the south, with eco escapes tucked in around it, Pasikudha in the east, with its shallow reef, or seek out a gorgeous beach resort at the clear waters of Uppaveli in the north.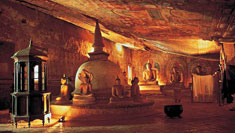 Dambulla
This ancient site is out of this world, with 80 caves packed into one cave like something out of Indiana Jones, appealing to young and older Indies. Dambulla is located at an imposing height over the town, and you can go in search of statues of Buddha, kings and Hindu gods. It's a bit of a climb but the monkeys love it. Real ones that is, not yours.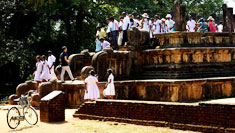 Polonnaruwa
These 10th century ruins of temples and palaces date back to when the Chola kings of southern India conquered nearby Anuradhapura. Polonnatuwa is more compact than some of the other sites and it is possible to cycle around them, which makes up for the history lesson if that isn't really your child's thing. The Topa Wewa Lake is also a wonderful place to hang out and picnic after a morning of exploration.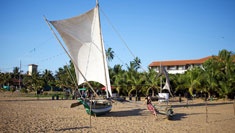 Negombo
This is a family favourite because it proffers the perfect quiet start to a holiday. After landing at nearby Colombo airport, escape urban chaos and head to these quiet shores. Spend your first day taking a boat ride through the nearby wetlands of Muthurajawela Nature Reserve with a plethora of wildlife, strolling along the long sandy beach, or just chilling by the pool at your family run guesthouse.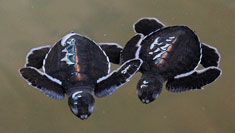 Sea turtle conservation
Volunteering en famille is rewarding and exciting, especially when working with a turtle conservation organisation in the Kosgoda region, which protects eggs in its hatchery. Gather eggs from beaches to protect from poaching, attend talks in local schools and hopefully be there for the big day, when hatchlings are released into the wild. Recommended for ages +7.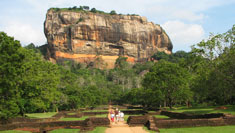 Sigiriya
Everyone loves Sigiriya, aka Lion Rock, especially teenagers who rise to the challenge of climbing to the top of these 200m-high ancient ruins. There are 1,200 vertiginous steps to climb, with stunning frescoes adorning the sides, making it one big art gallery. But be warned: it gets very busy. It is really worth getting up at the crack of dawn for this one. You'll be joined by monkeys too, if you're lucky.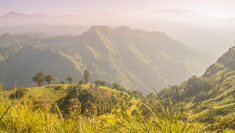 Tea plantations
It's a long journey but if you can get a train up to the village of Ella, surrounded by luscious hillsides and tea plantations, it's a stunning one. With the finest cuppa waiting for you at the end of it. Do urge your little ones to don walking boots to hike up to Ella's Rock or Little Adam's Peak for spectacular views, or trek to Rawana Ella Falls, with a swim as reward of course.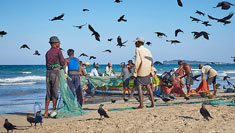 Trincomalee
This is gateway to the north coast which was inaccessible during the Civil War that ended in 2009. Although the coastline is now building up, it's still really quite undeveloped in comparison with some of the resort ruinations of the south. A port city, there are plenty of luxurious places to stay around its neighbouring bays and beaches. Water babies will love the snorkelling and scuba diving here.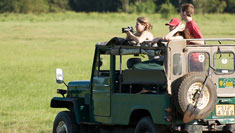 Volunteer with wild elephants
For young conservationists this is a dream come true. Aimed at those aged 10 upwards, work with specialists tracking elephants in the wild, monitor them from tree houses, photograph them and get very mucky. You'll be trekking through the jungles and wetlands of Wasgamuwa National Park. Move over Duke of Edinburgh Award scheme; this is the golden wildlife experience ticket.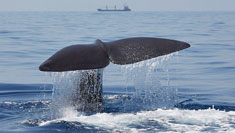 Whale watching
You'll never forget your first whale sighting. Nor the beamer on your child's face when they get their first sighting of a Bryde's, minke, humpback, sperm, or the marine meister of the all,
the big blue
. Blue whales are most likely to be seen between February and mid March if you are doing a half term trip, although Christmas holiday visitors can enjoy other species as the best stocking fillers ever.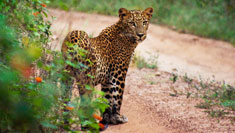 Yala National Park
Yala boasts the most concentrated leopard population in the world. Less boast worthy are the overcrowded coach loads of visitors. The advantage of having a tailor made holiday is that you can time your tour as early or late in the day as possible, to try and catch sight of the elusive beauty, plus elephants, sloth bears, buffalo and sambar. Bring binoculars too; the twitching of 200 bird species beats Twitter any day.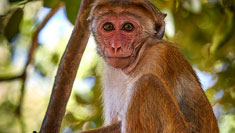 Wilpattu National Park
Although the largest national park, it has a lot fewer visitors than Yala. Inaccessible for years due to northern location, where civil war raged, today's roars are only of resident elephants, water buffalos and leopards. Budding photographers will blossom here, keen conservationists will be dumbstruck. Just 30km west of Anuradhapura, combine both for best family day out ever.



Hello.
If you'd like to chat about Sri Lanka or need help finding a holiday to suit you we're very happy to help.
Rosy & team.
01273 823 700
Sample itineraries
---
Small group family holiday (14 days): Colombo ► Kurunegala ► Sigiriya ► Lion Rock Fortress ► Polonnaruwa ► Cave Temple at Dambulla ► Kandy ► Temple of the Tooth ► Nurawa Eliya ► Bandarrawela ► Ella Gap ► Yala National Park ► Ahangama ► Galle

Tailor made family holiday (14 days): Colombo ► Negombo ► Wilpattu National Park ► Sigiriya ► Dambulla Cave Temple ► Polonnaruwa ► Trincomalee ► Knuckle Ranges & tea plantations ► Kandy ► Temple of the Tooth ► Negombo
Sample travel times
---
Galle – Tissamaharama: 5 hours by bus

Colombo – Trincomalee: 8 hours by sleeper train

Colombo – Galle: 3 hours by train

Negombo – Polonnaruwa: 6 hours by bike

Colombo – Kandy: 3 hours by car

Yala National Park – Galle: 4-5 hours by car