Where to go on a turtle conservation holiday
---
AIDING THE ANCIENT MARINERS
We talk about the cradle of civilisation, but on a turtle conservation holiday you are, literally, immersed in cradle of marine conservation. Helping to preserve some of the planet's oldest creatures. Because turtles were swimming the oceans and nesting on some of these beaches as far back as dinosaur eras. That is some legacy you are seeking to preserve, whether it is on a family turtle conservation holiday in Costa Rica, on a turtle bedecked beach in Thailand or on an island idyll in the Seychelles. Spots that are so beautiful, no wonder turtles insist on coming back to the same ones every time.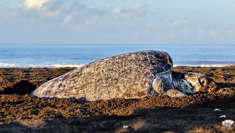 Costa Rica
Although Tortuguero is a favourite for sea turtle watching, there are projects in quieter spots around this stunning country. In Pacuare Nature Reserve, monitor leatherbacks nesting in March-April, with hatching starting around May. In the past, 95 percent of turtles were poached, and working with beacons of conservation, such as on Paradise Beach, which has reversed the situation completely, is an honour.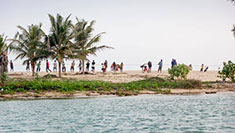 Ghana
Ghana's beaches, facing out onto the Gulf of Guinea, are a hub of activity for local communities – many of whom depend on fishing to support themselves. Conservation projects here will see you staying in a lodge staffed by community members, and patrolling the beach at night with local rangers to stop the poaching of leatherbacks, and move their eggs to a safe spot, away from fishing nets and boats.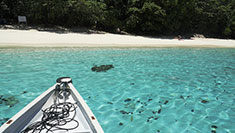 Malaysia
As if Malaysia isn't beautiful enough, turtle conservation projects happening on the Perhentian islands take you into a whole other natural sphere. In order to see leatherbacks in their breeding grounds here in the South China Sea, you have to kayak to remote coves, sleep in hammocks under the stars, catch and cook fish in the sand, local style, snorkel or dive to spot the turtles at sea. Tough gig.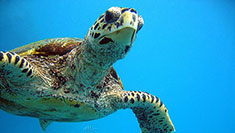 Seychelles
There are more than shells to be seen on the seashore here with North Island, in particular, a haven for green and hawksbill sea turtles and giant Aldabra tortoises, endemic to the Aldabra Atoll. With full on conservation projects here that usually require at least a month's commitment, you get time to really immerse yourself in other projects which include endangered bird and coral monitoring. Phew, life's a beach.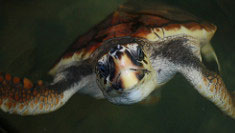 Sri Lanka
A long running project in southwest Sri Lanka has been preserving nesting sites, maintaining hatcheries and caring for weaker hatchlings, releasing them only once they are strong enough to stand a chance of surviving at sea. In combination with classes in local primary school, the project has had an incredible impact on turtle numbers – this is a hugely rewarding project to volunteer on.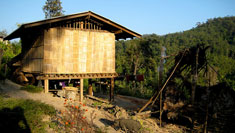 Thailand
With turtle conservation still hatching in Thailand, remote projects like one on Koh Phra Thong enable you to contribute to essential turtle monitoring and protection and escape tourist crowds, stay in homestays, educate communities and enjoy life on the beach. Not always leisurely, with packed days monitoring and mothering. Never gets tiring when you're working with turtles though. And in paradise.



Hello.
If you'd like to chat about turtle conservation holidays or need help finding a holiday to suit you we're very happy to help. Rosy & team.
01273 823 700