Dubai needs no introduction. Chances are that even if youíve never visited, you already have an idea of what it would be like. Perhaps youíre picturing glittering skyscrapers that soar out of the sands; crowds of wealthy shoppers tottering to their supercars, staggering under the weight of bags from uber-luxury boutiques, or hotel bars crammed with expatriate (migrant, but wealthy and white) workers paying over the odds to legally consume a cocktail. Or perhaps the ultimate example of the unbridled, air-conditioned opulence that exists here: the huge, environmentally destructive artificial islands, and incongruous desert ski resorts and water parks.

Dubai needs a new introduction. So here it is. You can have a better holiday here. You can see different, less glamorous but more authentically Arab sides to the city. You can meet people who live there and learn about their lives, perhaps sharing with them a little about your own, on an equal footing. You can find genuinely interesting aspects of Dubai culture rather than gazing up at the skyscrapers or through the windows of a shopping mall. How? By travelling responsibly.
What are (responsible) holidays in Dubai like?
At first glance, a responsible holiday in Dubai may not seem very different to any other stay in the city. Youíll still be invited to crane your necks admiring the (admittedly spectacular) Burj Khalifa. You might enjoy a dinner cruise in the Dubai Marina or cross the Dubai Creek to browse the stalls in the famous souks. But look a little closer and youíll see that, unlike most holidays here, your stay goes out of its way to benefit local communities, and nature too.

Youíll be escorted around by a local guide, someone who lives in the city and can give you insights into the realities of life there. Further interaction comes with tours around historic parts of the city in Old Dubai, such as the Al Bastakiya district, and learning about Emirati customs from your hosts at a traditional lunch in the Sheikh Mohammed Centre for Cultural Understanding. And rather than gigantic resorts youíll stay in smaller, often locally owned hotels, many of which take steps to reduce their energy consumption as well as their use of single-use plastics.
Visit Old Dubai
One of the best things to do in Dubai is to dig into the culture a little. You can marvel at the Burj Khalifa all you want, it wonít tell you much about what itís like to actually live here. Start with an abra (ferry) along Dubai Creek to Al Bastakiya (otherwise known as Al Fahidi Historical District). The oldest neighbourhood in Dubai, it dates back to the late 19th century, long before the oil boom.

The low, ochre-coloured houses here strung along narrow alleyways are a far cry from the skyscrapers gleaming above. Youíll see wind towers, which are the traditional, passive form of air conditioning, as well as art galleries, tea houses and small, family-run restaurants. Also in Al Bastakiya is the Sheikh Mohammed Centre for Cultural Understanding, where traditional Arabic lunches are served to promote awareness of Emirati culture, customs and religion to foreign residents and visitors.
Find an oasis
Even in winter, which is the right time to visit Dubai, it can still get hot during the day, up to 30įC. However there are plenty of places to cool off that donít require cranking up the energy-intensive air conditioning. Dubaiís Miracle Garden is a paradise of around 150 million flowers, so not only is a wander here refreshing, but the air is beautifully scented too. Hang on a minute, Responsible Travel Ė surely a huge flower garden in the middle of the desert must put a massive strain on Dubaiís already-stretched water resources? Actually no. The Miracle Garden is irrigated using the cityís treated wastewater, and only after dark so that it doesnít evaporate straightaway in the heat.
Souk up the sights
If youíve brought an empty suitcase with you to carry home your purchases, then note that the best shopping in Dubai is not in the palatial shopping malls, but in the historic souks, or markets.

The Gold Souk, home to some 300 shops, may be the largest jewellery bazaar in Arabia, and itís close to the Perfume Souk and the Spice Souk both of which are an absolute feast for the senses (and the photographers). Stallholders will happily dig their scoops into great sacks of saffron, locally blended teas or tender dates, or pour a personalised fragrance into a vial for you. The Textile Souk on the other side of Dubai Creek is another place you can easily lose a few hours, browsing rugs, saris and rolls of fabric, or having yourself measured up for a suit by an expert tailor.
Our United Arab Emirates Holidays
If you'd like to chat about United Arab Emirates or need help finding a holiday to suit you we're very happy to help.

What shouldnít you do in Dubai?
Fall for the bling
Dubai is famed for its materialistic excesses, but thereís a lot going on beneath the bejewelled surface. While some images of Dubai can be off-putting to many travellers, it would be a shame to write off a city with a fascinating pre-oil past, as well as a desert rich in wildlife that begins just beyond the glare of the lights.
Be a five-star foodie
Dubai has 11 Michelin-starred restaurants, but you donít need to spend on five-star prices to eat well here. Heading to the historic neighbourhood of Deira is one of the best things to do in Dubai at night. Within earshot of the call to prayer and seagulls fighting over fishing boats you can find a host of restaurants and street stalls that sell Yemeni, Palestinian, Pakistani, Lebanese and Turkish cuisine among many others.
Close your eyes
Dubai, and the wider United Arab Emirates, has long been accused of mistreating migrant workers. Almost 90 percent of the people who live in Dubai are foreign citizens, there to work, and many come from poor countries hoping to earn enough to send home and improve the lives of their families.
There have been many complaints of workers having their passports or wages confiscated so that they cannot leave before the end of their contracts, of people trapped in arduous, sometimes dangerous jobs with little or no legal recourse. Don't ignore the situation. Be respectful of everyone you meet no matter what their job, tip well, and when you get home, learn about how you can help from organisations such as
Human Rights Watch
.
What are the rules for tourists in Dubai?
One of the big questions for first-time travellers is often: what can't you do in Dubai? The city does have a reputation for being one of the most easygoing in the United Arab Emirates, but that doesn't mean there aren't rules you should abide by.
For one thing, there is
zero, and we do mean zero, tolerance for drugs
. Even a few crumbs of cannabis at the bottom of your bag could earn you deportation or a three-month prison sentence, and if you're an e-cigarette user, be aware that CBD oil is also illegal in Dubai.
You can buy and drink alcohol in some licensed venues around Dubai such as hotels and restaurants. But don't overdo it, as
being drunk in public can be severely punished
, as can swearing and other offensive behaviour.
Homosexual relationships are illegal across the UAE and Dubai is no exception. In 2017 one British tourist, after accidentally brushing up against a man in a bar, narrowly escaped a prison sentence. For that reason,
same-sex couples are advised to be discreet
and not to show affection in public. Straight couples should also avoid personal displays of affection.
If you're walking around a shopping mall in shorts and t-shirts you shouldn't have any issues. But as a general rule tourists in Dubai should
dress modestly
, especially at religious sites, and keep swimwear to the beach or the pool.
The main thing to keep in mind is that Dubai, like the rest of the United Arab Emirates, is deeply religious and people put great store by traditional customs and modest behavior. Be respectful, and
be aware of the rules
, and like the vast majority of visitors you should be absolutely fine.
More about United Arab Emirates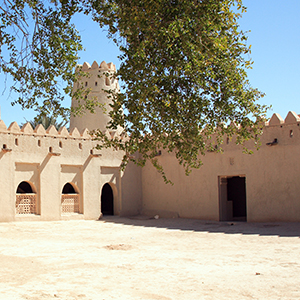 There's much more to the United Arab Emirates than just Dubai and Abu Dhabi, as our guide explains.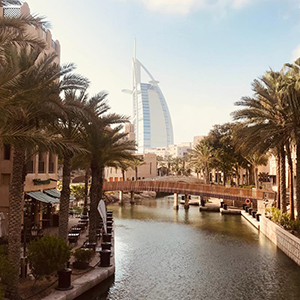 The best time to visit the United Arab Emirates is from October to April - the winter season.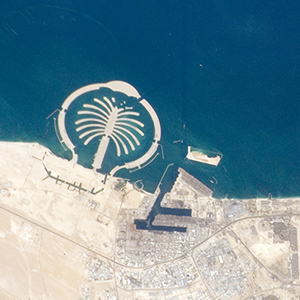 Learn how to travel responsibly in the United Arab Emirates.