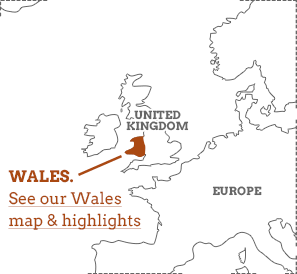 Beachcombers, adrenaline junkies, wildlife watchers and knights in shining armour: head west. Over a quarter of Wales is dedicated either to national parks or areas of outstanding natural beauty, and they're not there just to look pretty either. You've got award winning Blue Flag beaches to sunbathe on or go rock pooling; what feels like endless trails for hiking, horse riding and mountain biking; more than 600 historic castles dotting the scenery; and vast swathes of picturesque coastline off which surfers and kayakers can share the waves with dolphins, whales and seals.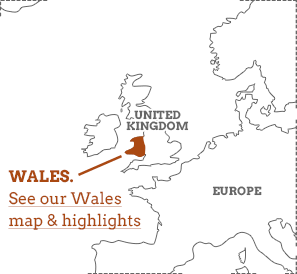 There's a welsh word,
'hiraeth'
, that loosely translates to nostalgia or homesickness. It's easy to see how its hills, valleys and coastline might evoke such feelings, even if you're not from these parts yourself.

Another reason to recommend Wales is the Goldilocks-weather. Most of the year it's not too hot, not too cold, but just right. And of course, scenery like this becomes even more dramatic when it's overcast. Crossing the Severn Bridge from England into Wales there is a toll to pay and, believe us, it's worth every penny. Simply put: it's a nature lover's dream.
Wales is…
paradise for active and adventurous travellers of all ages. Guaranteed to clear away the cobwebs even if you're only coming for a long weekend.
Wales isn't…
soggy all year round. In fact, the weather is usually as moderate as other parts of the UK, if a little erratic.
Things to do in Wales…
Discover remote coves and hidden beaches, dramatic rock stacks and natural arches, on sea kayaking expeditions off the wild Pembrokeshire coast, led by professional kayaking guides. Groups are matched by ability, and even if it's your first time you might be surprised by how daring you get after a few days. Another excellent place to plant your paddle is Cardigan Bay, where you might be followed by curious seals, porpoises and dolphins.
At 1,085m, Snowdon is the highest mountain in Wales, and also the busiest. In summer, ascents and descents can be frustratingly slow because there are thousands of people clogging the trails. Such overcrowding is tough on the environment too, so we recommend instead that you try some of the lower peaks, which are usually much less busy but still offer very satisfying walks.
Coasteering was pioneered in Wales, and this is one of the best places in the world to do it. Essentially, you're equipped with a wetsuit, life jacket and helmet, and then led out by a guide to leap, scramble and swim around an adventurous coastal route. You might be jumping off cliffs, riding waves, plunging into pools or slipping into dark sea caves. Many coasteering trips in Pembrokeshire are suitable for older kids too, making for a very exciting family activity.
Things not to do in Wales…
Tackle Snowdon unprepared. Wales' highest mountain is no Mount Everest (although it does take its name from a Welshman), but it can still catch out the unwary. The old adage of 'four seasons in one day' is never truer than on Snowdon, so make sure you layer clothing, wear suitable walking footwear, and bring snacks and water. There are several routes available, all of which take around three to five hours up and two to three hours down, and be warned: it can get very crowded during the summer. An early morning ascent is recommended. Assume it's purely a summer destination. The Wales scenery is magnificent during spring and autumn, and on the coast you can still expect plenty of sun. There is also great potential for wildlife-watching outside summer, from grey seals that will swim right up to your kayak, to seabirds nesting precariously on cliff faces. Winter does tend to see a lot more rain, but the rough seas are like nectar to many surfers and kayakers. Leave the kids at home. Wales is fantastic for families at any time of year. Kids can learn stories of knights, dragons and jousting as they explore ancient castles; embark on their first surfing lessons in a secluded bay; or have fun rock pooling for crabs and shrimp on the beach. A holiday in Wales is a brilliant way to get them engaged in active outdoor pursuits, and in wonderfully fresh air.
Our top Wales Holiday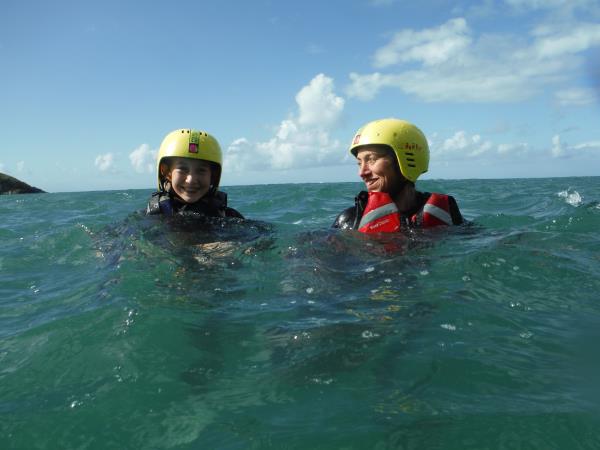 Discover, Explore and Adventure on the Pembrokeshire Coast
From
£455

to

£795
6 days
ex flights
Small group travel:
2023: 2 Apr, 9 Apr, 29 May, 23 Jul, 30 Jul, 6 Aug, 13 Aug, 20 Aug, 28 Aug, 22 Oct
If you'd like to chat about Wales or need help finding a holiday to suit you we're very happy to help.