Mainland West Africa is a vast region bordered by the Atlantic to the south and west, the jungles of Central Africa to the east, and stretching up into the Sahara to the north. Its 15 countries include some of Africa's tiniest, such as the sliver that is Togo, and Gambia – which is almost entirely surrounded by Senegal. But there are giants, too; including the desert-covered Mali and Niger, as well as Nigeria. This is Africa's most populous nation with 186 million people and around 500 ethnic groups. This pattern is replicated across West Africa, with hundreds of ethnicities, tribes, languages and dialects making up what may be the most culturally diverse region on earth.
French is the most common official language, with English the official language of Nigeria, Ghana, Gambia, Liberia and Sierra Leone. Guinea Bissau is West Africa's lone Portuguese speaker. 70 percent of West Africans are Muslim, with Christianity the second most common religion, particularly the further south you go. Traditional animistic beliefs are still held, however – often in tandem with imported religions. Voodoo, for example, still exerts a powerful influence over countries such as Benin and Togo.
West Africa overland tours

With so many cultures, landscapes, festivals and experiences, how can you begin to make sense of West Africa on a two-week holiday?

A great starting point is the smaller countries clustered along the southern coastline. Their diminutive size makes it much easier to border hop to experience both Franco- and Anglophone West Africa, as well as passing through landscapes from coast to forest, city to Sahel. These tours typically combine Ghana, Togo and Benin; here's a sample itinerary to give you an idea of what to expect.
Our top trip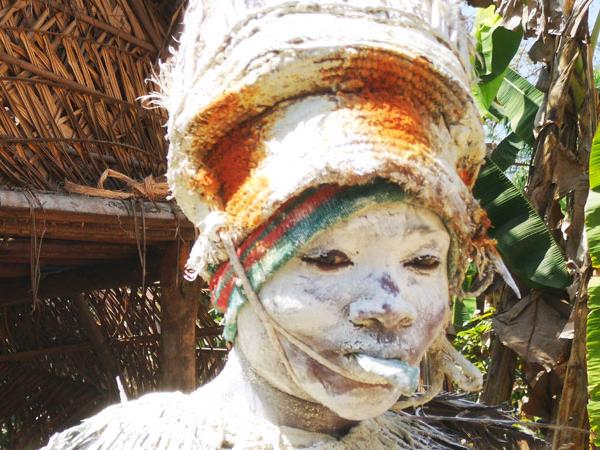 An epic journey from Morocco to the voodoo coast of Benin
From
£15999

to

£16999
8 weeks
ex flights
Small group travel:
2024: 7 Mar, 11 Nov
2025: 7 Mar, 10 Nov
If you'd like to chat about West Africa or need help finding a holiday to suit you we're very happy to help.

Ghana
Most tours start and end in the coastal city of Accra, which makes for easier flight connections (with direct flights from the UK) as well as a slightly easier introduction to West Africa, as English is the official language. City tours might include the Brazil-Afro Museum, the vast craft market beside the crashing Atlantic, the lighthouse and the workshop of a very creative coffin carver.
Togo
Leaving Ghana, you'll cross into the pretty Togolese capital of Lomé. Explore the vibrant markets selling gorgeous textiles and all manner of exotic fruits and vegetables. This is the only city to have been colonised by Britain, France and Germany, and you can compare Togo's Francophone culture with the Anglophone Ghana as you immerse yourself in the cultural mix on the streets. You may also have the opportunity to join a Vodou ceremony in a nearby village.
Benin
Continuing along the Atlantic Coast, this West Africa tour takes you into Benin, and to Lake Nokwe, which is home to around 20,000 people. Not on its shores, but in a vast stilt village, constructed in the middle of the lake. People fled here to escape capture for the slave trade – and have remained here, in a thriving community, ever since.

Benin is the home of Vodou, and the next stop is Ouidah – the spiritual stronghold, infused with a sense of the otherworldly, with Vodou priests, a python temple and an enchanted forest. Even darker histories await at the Door of No Return – a sombre monument to the millions of slaves who were shipped from these shores over the centuries.
Benin was formerly the Kingdom of Dahomey, and you'll continue on to Abomey, its former capital. Visit the royal palace-turned-museum, housing various artefacts from this powerful kingdom.

You'll then leave the coast and head north, passing the gruesome Dankoli fetish – the most powerful Vodou shrine in the country. Northern Benin is home to many indigenous groups and tribes, many of whom lead largely traditional lives. Their impressive architecture includes the fortified mud compounds, a style developed to protect them from slave raiders, but still used today to house people, livestock and granaries. You can meet groups such as the Taneka and Taberma people, to learn about daily life here.
Togo
Crossing back into northern Togo, you'll discover more traditional customs in the town of Sokode as you witness a fire dance with burning coals. As you veer south again, the landscapes become greener as you reach the tropical forest region that sits between the northern deserts and the coast. Perhaps take a night walk through the forest, to hear it come alive.
Ghana
The forest exploration continues in Ghana, where the Tafi Atome Monkey Sanctuary is alive with colobus and mona monkeys, considered sacred by the local community. You'll then reach the Ashanti region of central Ghana. The city of Kumasi is the centre of the Ashanti kingdom and a hub for this vibrant culture, a classic African riot of woven kente cloth, traditional crafts, music and dance. Even the funerals here are lively, colourful affairs – you may be invited to witness one for a truly authentic glimpse into Ashanti culture.

The flamboyant Akwasidae festival is held several times a year, or visit the Royal Palace Museum to see a collection of traditional gold jewellery.
Returning to the coast, more sombre attractions await – including the slave fort at Elmina, which is also the oldest building in Africa constructed by Europeans. There are also many elaborate "Posuban" shrines which were built by local communities as a form of spiritual protection.

From here, it's an easy journey back to Accra for your flight home.
More West Africa articles