Description of Madhya Pradesh tailor made holiday, India
Madhya Pradesh, affectionately known as the soul of the Indian subcontinent, offers some of the richest and most varied historic architectural and experiences in the country. This is a cultural-historic odyssey where you'll discover a region of India that is entirely unique.

Madhya Pradesh offers an insight into pre-historic cave sights many of which date back to 10,000 BC moving forward in time. Not only are these vast cave complexes unique in their age, but also in the fascinating insights they offer into the lives of early Man through the uniquely surviving works of cave art.

Aside from this, Madhya Pradesh is home to some of the most fascinating ancient temple architecture. Now UNESCO World Heritage sites, sites like Bhimbetka & Khajuraho and destinations like Orchha with it's remarkably well-preserved temples and cenotaphs, these sites in central Madhya Pradesh offer some of the most unique insights into early temple architecture. With it's bold sculpture-depictions of erotica and sensuality, Khajuraho paved the way for emboldened architectural expression as early as 9-century AD, which until today ranks as the best examples of such temple architecture in India.

The Tiger! - and Madhya Pradesh has been, over the centuries, the perfect Jungles for this big cat. We showcase this magnificent animal through some fascinating wildlife experiences into the National Parks of Bandavgarh & Kanha. With private Jeep Safaris and remote jungle lodges with tree-top huts, Madhya Pradesh offers some of the finest settings to experience this Big Cat amongst a rich mix of other wildlife that roam these National Parks.

There's no better way to cap such a culturally-rich experience than to finish off this holiday experience in the culturally urban-jungle of Mumbai. While in Mumbai, we'll not only walk you through the unique and rich history of the Colaba are of Mumbai but also experience sites and experiences only unique to Mumbai - from the lively Dhobi Ghat (Washerman's village) to the unique street food of Mumbai or the historic Irani Cafe's of Mumbai like Leopold's in the historic Colaba region.
Day-by-day itinerary
| | |
| --- | --- |
| Days 1 & 2 | Bhopal with Sanchi & Bimbetka Caves - You begin this odyssey by flying into the town of Bhopal from Mumbai where you arrive. Bhopal will be your base to allow us to showcase the vast cave complex of Bhimbetka, with cave paintings that date back to the Paleolithic Era right up to the medieval periods of our civilization and the ancient Stupas at Sanchi. |
| Days 3 & 4 | Gwalior's Impregnable Fortress - You take a day train north to the fortress city of Gwalior where we'll explore the extravagance and architectural prowess of the Scindia Maharajas of Gwalior. |
| Days 5 & 6 | The Temples and Cenotaphs of Orchha - You proceed overland on a journey south-east across the state to the small riverside temple town of Orchha. We'll take you through this ancient 11th-century capital town of the Bundela Kings of the Gangetic Plains to explore their fascinating Mahals, their family temples and the grand Cenotaphs built in their memory. |
| Days 7 & 8 | Sensuality in Stone at Khajuraho - We proceed further south to the experience one of India's only medieval Hindu and Jain temple complexes that expresses sensuality and eroticism in it's fascinatingly carved series of stone sculptures. |
| Days 9-11 | The Heart of the Tiger, Bandavgarh - You'll find yourselves immersed in all things wild and Tiger as you scour the jungle of Bandavgarh in the hopes to spot the elusive Big Cat. |
| Day 12 | Mumbai's Heritage and Street Food walking trail - Returning to Mumbai, we'll cap the trip with a uniquely guided walking trail through Mumbai's historic Colaba where apart from history, we'll also showcase some amazing culinary landmarks and street food favourites. |
| Day 13 | International Departure - You depart from Mumbai for your flight back home. |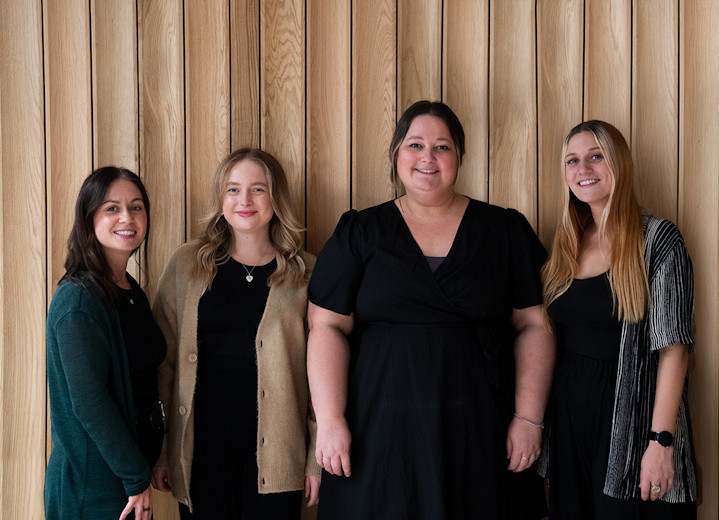 Departure information
This trip can be tailor made throughout the year to suit your requirements
Responsible tourism
Responsible tourism: Madhya Pradesh tailor made holiday, India
Environment
Jungle Eco-Accommodation
We ensure we always try and use properties such as Bagh Sarai situated next to the Bandavgarh Tiger Park for our travelers to Madhya Pradesh.
We strongly support their style of construction of their guest cottages on the property as we believe that they are done with the local ecology in mind. One of their style of accommodation called the Jhopri are designed to reflect the style of the local tribal village homes. Constructed using four layers, beginning with local thatch, then bamboo, with a structure of raft and wood blocks which is finally lined on the inside with a fine cotton liner, these jhopri cottages are the perfect insulators - being cool in the summer and warm in the cooler winter months in the jungle. With an open design it ensures no energy consumption in the day and with light khaki colours on the outside, it makes these cottages very efficient and in harmony with it's surroundings.
For the more eco-conscious the property also offers plain cotton tented accommodation on the property, setup though with all the basic amenities for a comfortable stay, yet retaining all natural elements of building construction.
Carbon Credit Offsets
We know how polluting long haul flights are to our environment. Hence as travel and experience planners to Sri Lanka, we believe in helping the environment by offsetting these carbon emissions by purchasing Carbon Credits.
A typical long haul flight from Europe to Mumbai generates on average 2.2 to 2.3 tonnes of CO2 emissions for a round trip flight per passenger. In order to offset these damaging emissions, as a Company, we offset this by purchasing Carbon Credits for each of our traveler who travels with us to Madhya Pradesh. Through this endeavor we ensure that we purchase corresponding credits that ensure the offset of the entire 2.3 tonnes per passenger per trip.
These carbon credits purchased in part go towards funding the Indian Farm Forestry Development Cooperative's initiatives of afforesting wasteland with natural forest trees in the states of Madhya Pradesh, Rajasthan & Uttar Pradesh since April 1995.
Community
Local Village staff
We encourage properties such as Bagh Sarai at Bandavgarh because of their policy of using local village staff entirely for their property. Tribal boys and men employed from the local village communities in Bandavgarh today have become long term serving staff on the property who not only have a sense of being empowered but also share a strong sense of responsibility to showcase the Tiger park in a manner that's responsible.
Medical care for the local villages
A portion of the revenue earned from travelers and guest stay on the property initially went toward land purchased for a local dispensary for the villages and tribal communities that are situated near the property. Given the distance to the nearest hospital, the property aided the construction of this local dispensary that is now partly run from the revenue earned.
Tribal artifact Shop
With a local tribal-owned and run shop on the property, we encourage our guests to shop locally for authentic tribal artifacts directly sold by the Tribals on the property. All profits earned from the sale of these artifacts goes directly back to the tribal families and their direct welfare.
Popular similar holidays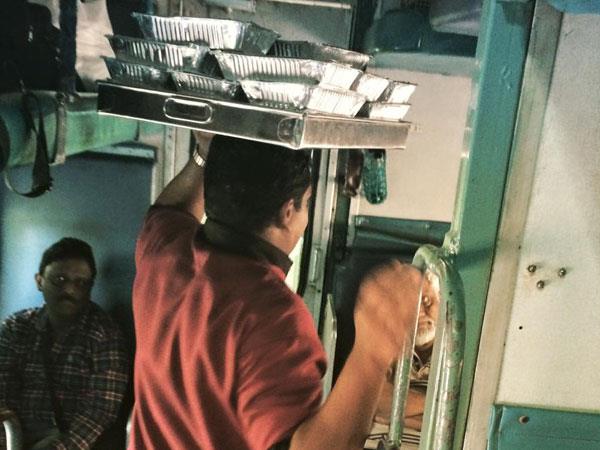 Rail trip visiting Kerala and Tamil Nadu
From £2198 19 days excluding flights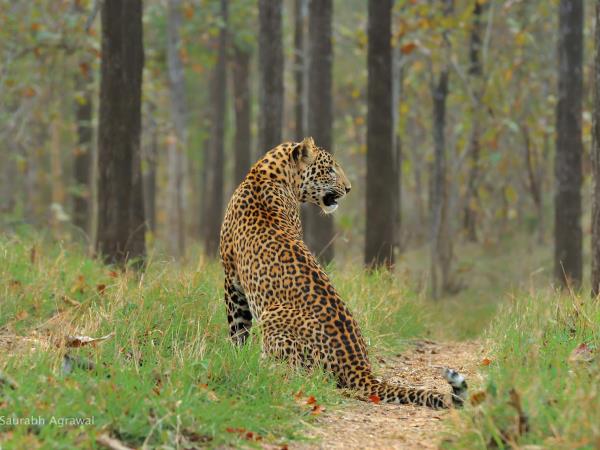 Best of Indian wildlife with tiger, leopard and sloth bear
From Rupee155000 - Rupee180000 12 days excluding flights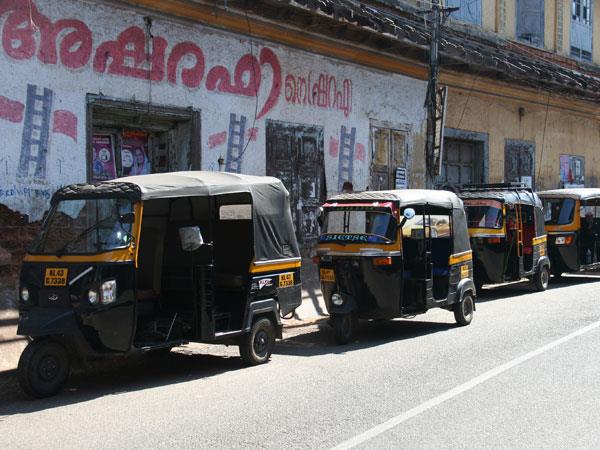 Budget tailor-made holiday in Kerala
From £1170 14 days excluding flights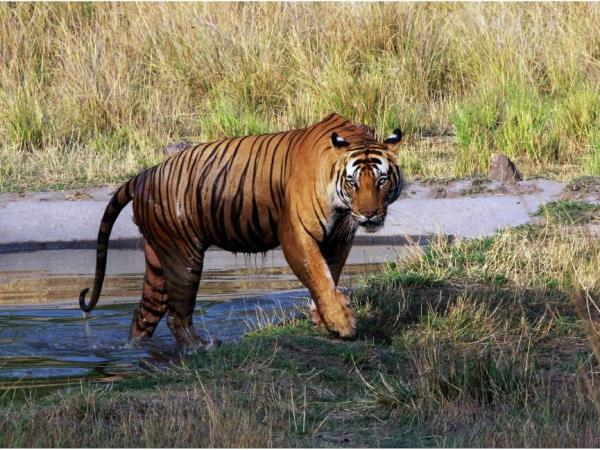 A chance to see the majestic tiger in the wild
From £725 - £950 9 days excluding flights