Red Panda tracking tour in Nepal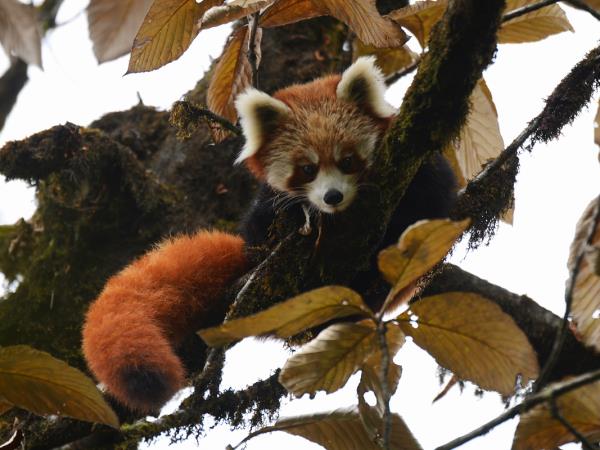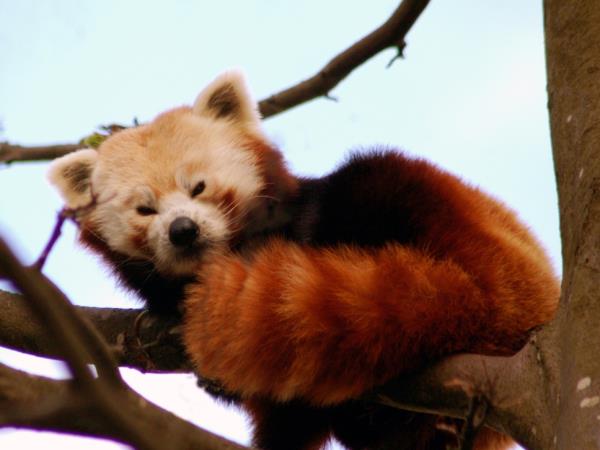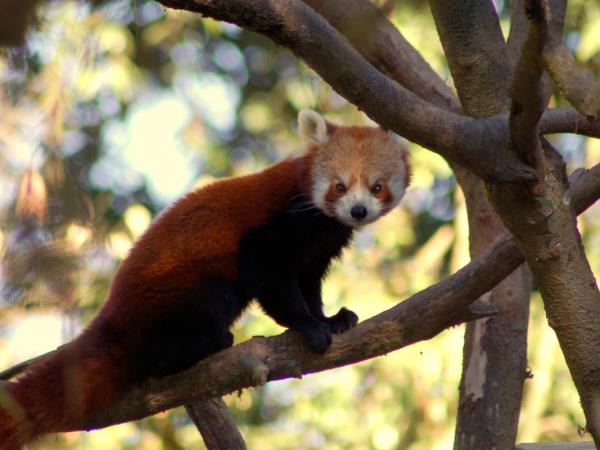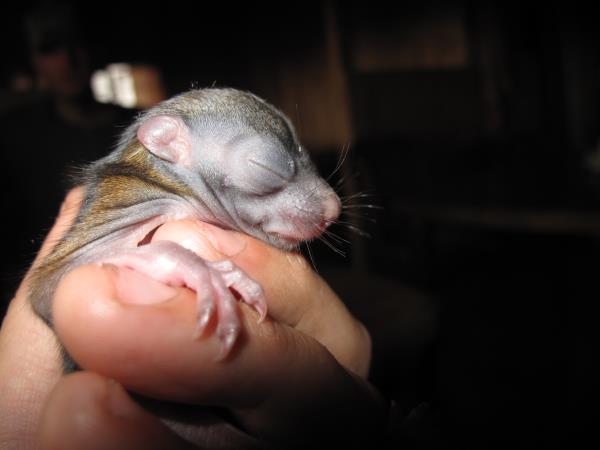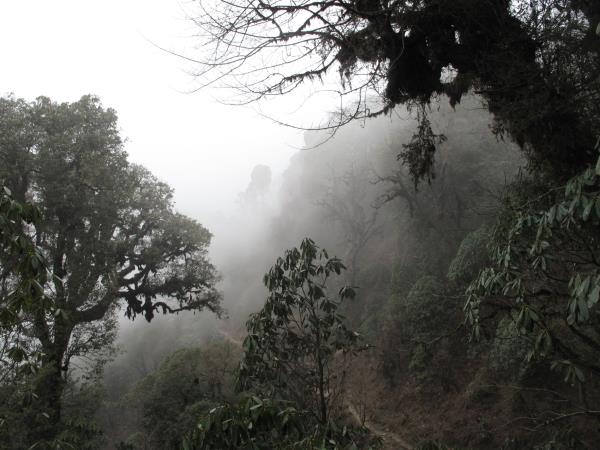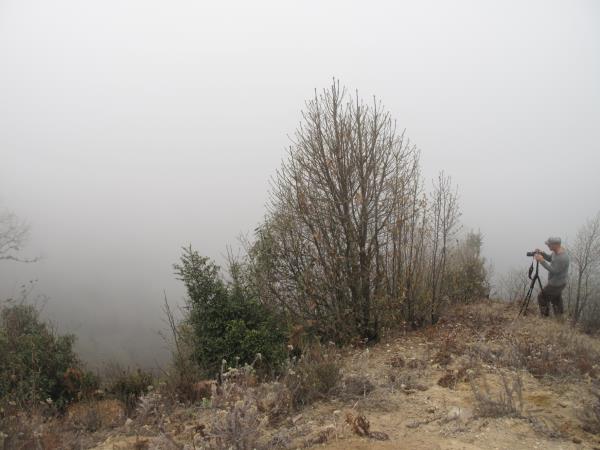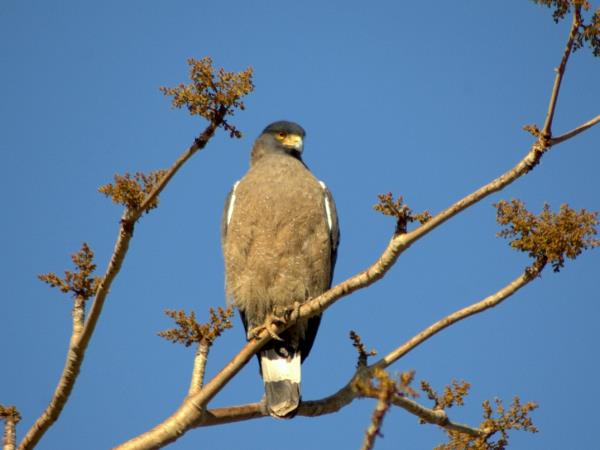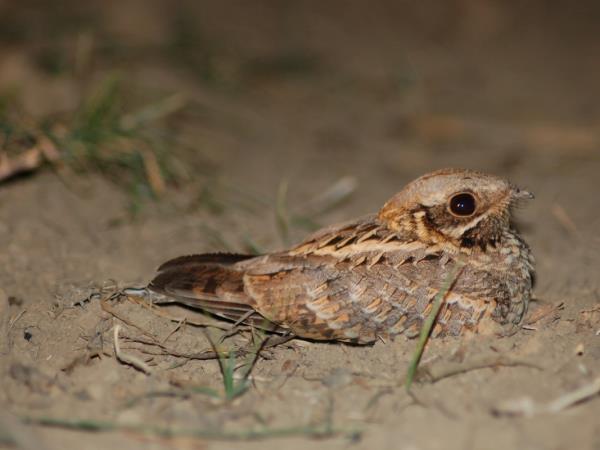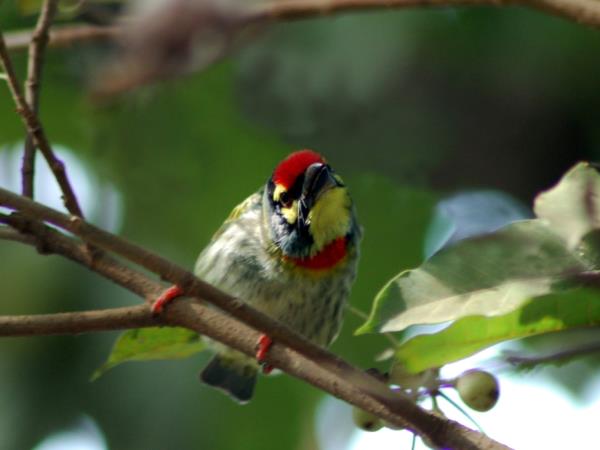 A truly unique ten day wildlife watching tour featuring a return flight over the Himalayas, 3 days tracking red pandas and rural tea house accommodation.
Explore Kathmandu Valley
Scenic 45min flight to Bhadrapur
Hiking and red panda tracking in Himalayan rhododendron and oak forests
Tea plantations and terraced farms around Ilam
Kathmandu guesthouse
From £2,395 (based on 8 people in a group ) to £2,995 per person (based on a minimum 4 people in the group), (10 Nights) full board, including a professional zoologist escort (where available) as well as trained, full time red panda trackers and local forest guardians, including internal flights; excluding international flights.
Price depends on your party size (couples and private solo tours can be arranged).
Please contact us for a quote specific to your party size and requirements.
Description of Red Panda tracking tour in Nepal
Tracking down red pandas in the Himalayan foothills of Nepal is one of the most exhilarating and amazing experiences in the natural world. Up until recently it was an encounter which was deemed nigh on impossible. The idea of trying to find one of the shyest, most elusive and least understood mammals living in a habitat which is not just alien to most people but physically very demanding was just way too difficult.

In recent years the region has become more inhabited and the increase in people has, unfortunately, led to the destruction of habitat. This has in turn led to increases in conservation projects as well as creating opportunities for sustainable tourism. Our local guides and wildlife trackers are exceptionally experienced and have probably seen more wild red pandas than anyone else on earth.

We are here to offer you the chance to go on wildlife watching tours with these guides and have as good a chance as there is to see red pandas in their wild and natural environment.

Whilst spotting a red panda can never be guaranteed, sightings are certainly increasing as guides get better and better at knowing where and what to look for.

This is excellent news for responsible travellers as well as red pandas as we work with the RPN (Red Panda Network) and our fees contribute heavily to the continued survival and research of red pandas in their natural habitat. The RPN have helped to initiate sustainable practises for local Nepalese and have effectively stopped poaching of red pandas and the further destruction of their habitat.

By employing local people as our guides and our tracking crew, and by staying in local guesthouses in Dobate village (in the heart of red panda territory) we contribute directly to sustainable eco-tourism in this amazing location. We also use the latest equipment when it comes to finding red pandas and other wildlife including: high powered HD spotting scopes, camera traps, spotlights and even night vision and thermal imaging (on request).

We also boast an impressive record when it comes to the number of sightings. On our most recent tour we spotted 3 different red pandas. We regularly record lots of mammal and bird species on this tour and are convinced that any wildlife enthusiast will not be disappointed.

Our full time guides include: Rajiv Padul (one of the leading red panda conservationists and key member of the RP Network) as well as trackers like Phinju and Tashi who are local red panda tracking guides who live in the surrounding villages and are now employed to protect the red panda habitat.

The best time to track red pandas in Nepal:

The best (and perhaps only) seasons when red pandas are relatively easy to see in the wild are the shoulder months of the monsoon and summer seasons of the far eastern Himalayan foothills. The spring is from mid March to mid May and then the autumn is from October through to November. The red panda is very intolerant of heat and they do not cope very well over 25C. This means that during the hot summer they are very hard to see as they remain hidden for long parts of the day in tree hollows and on the ground in the shade of tall bamboo growths. During the monsoon the torrential rainfall makes moving around the forested hills dangerous for us and the sightings are also at the lowest as the red pandas spend more time in dense vegetation. This is why we travel in the spring and autumn when the daytime temperatures are cool enough for the red panda to come out onto large branches to sunbathe in the morning and they are more active throughout the day.

Fitness levels required:

As the tour is predominantly located at altitude (9,800ft -13,000ft) a good level of fitness is required or at least experience at hill walking. However we must stress that all trekking is done at your own pace, the longest treks (in one continuous walk) are around an hour and most are usually less than an hour.

Equipment needed:

When you book onto the tour we will send you a comprehensive pre-departure pack which will include a full packing list of recommended equipment. But here is a brief outline of the basics: binoculars or spotting scope; clothing should be light and durable walking clothes (such as khaki shirts and khaki trousers as well as very warm winter clothes, such as waterproof jackets, trousers, hiking socks, gloves, hats, scarves, fleeces, thermals underwear, long-sleeve polypropylene vests etc.) These are not essential but it can get cold during the evenings and night at this altitude and rain is common throughout the year. Broken in and comfortable (waterproof) walking boots with ankle support are essential. Please bring plenty of memory cards or film for your camera. As there is some power in the park please bring spare batteries for any electrical equipment. Also do not forget sun cream, sun hat and sun glasses as the sun can be strong here during the day. Snacks and sugary foods are a good idea, especially if you have any favourites from home that may be difficult to source in Nepal.

Minimum age: 16 years

Price information
From £2,395 (based on 8 people in a group ) to £2,995 per person (based on a minimum 4 people in the group), (10 Nights) full board, including a professional zoologist escort (where available) as well as trained, full time red panda trackers and local forest guardians, including internal flights; excluding international flights.
Price depends on your party size (couples and private solo tours can be arranged).
Please contact us for a quote specific to your party size and requirements.
Departure information
This trip can be tailor made throughout the year to suit your requirements
Holiday information
Dietary requirements:
We can cater for vegetarian and vegan diets.
Responsible Travel
As the pioneers of responsible tourism, we've screened this (and every) holiday so that you can travel knowing it will help support the places and people that you visit, and the planet. Read how below.
Planet
It is important to be aware of the fragility of the Himalayan ecosystem, by travelling with a zoologist as well as local guides, the impact on the environment is a minimum. As many things are recycled as possible and we make sure that all signs of our camp are taken back with us to the town and disposed of responsibly.
All our fees go either directly to the forest guardians, red panda trackers or the RPN and therefore to their on going work to protect and conserve the ecosystem here.
Every person booking on this tour will receive a comprehensive pre-departure pack which will outline the do's and don'ts when on the tour, these guidelines help to increase your chances of seeing wildlife as well as protecting the environment and conserving the area for future generations. All these points are common sense and by following them will increase the enjoyment of the entire tour.
As mentioned about the educational side of the work being carried out here (and supported by joining this tour) is very important both for the local community in providing an alternative source of employment as well as helping to protect the environment by explaining about their importance and the need to conserve them for future generations.

Wildlife:

The wildlife is of course of the upmost importance to us on this tour and all other tours run by us. All pictures and videos which we take of wild red pandas are handed over to the RPN for their ongoing studies. This helps to keep tabs on the individuals in the area and further understand the behaviour of the species; as the red panda is still far from understood completely, every sighting is invaluable to conservation and research efforts. We also actively campaign against poaching and the illegal fur trade worldwide; we are also keen to report any abuse of the environment or wildlife that we see to the local authorities. The tour also supports efforts to stop poaching and deforestation by employing forest guardians and by donating to their work. We also help support programmes that increase the sustainable use of bamboo (living large tracts of the red pandas food intact) and we also help support their work to make sure that the red pandas ecosystem is better understood and that the local people use the environment in a sustainable way.
People
The local community benefits directly from this tour in many ways. The most obvious being that the guides, trackers and accommodation owners are all local to the Dobate village and surrounding rural areas. The work that the RPN are doing here in conserving the forest is incredible, they are employing full time guides to become eco-guides as well as forest guardians in control of protecting the forests here. This as made guiding a genuine career prospect which has helped to keep the current generation of men in the villages (as opposed to the migration out of the mountains and into the towns and cities). As well as contributing directly to employing the guides and staying at the local rest houses and tea houses we contribute to the RPN and their forest guardian scheme and their continued educational work conducted for all age groups in rural Nepal. The education side of the work conducted here (and supported by joining this tour) is to raise the level of awareness in local villages surrounding red panda habitat, as well as to raise awareness in the general public worldwide. Communities surrounding red panda habitat are usually marginalized and have inadequate elementary education. This work complements this education through its "forest guardian" program. 'Forest guardian" workshops are also run that provide educational training about the importance of red panda and the fragility of the Eastern Himalayan ecosystem. At a "forest guardian" workshop community members are trained to perform monthly monitoring of sample plots in each community forest area, documenting presence/absence of red pandas, other wildlife, and take note of changes in vegetation.
All our guests are encouraged to embrace and understand Buddhism and the daily lives of the local people, we find that this is the best way for the local ethos and culture to embed itself into foreigners and as a result the awareness of the area and its people becomes more ingrained in the mindset of tourists.
Popular similar holidays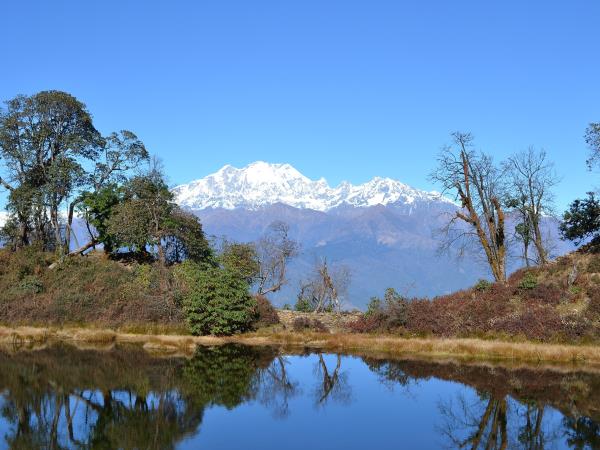 From £1750 - £2250 12 days excluding flights
A fabulous family holiday including the best of Nepal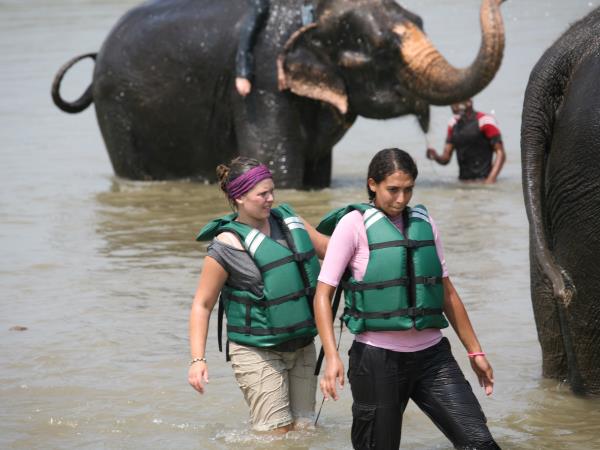 From US $595 - US $695 8 days excluding flights
Enjoy diverse culture, exhilarating rafting and wildlife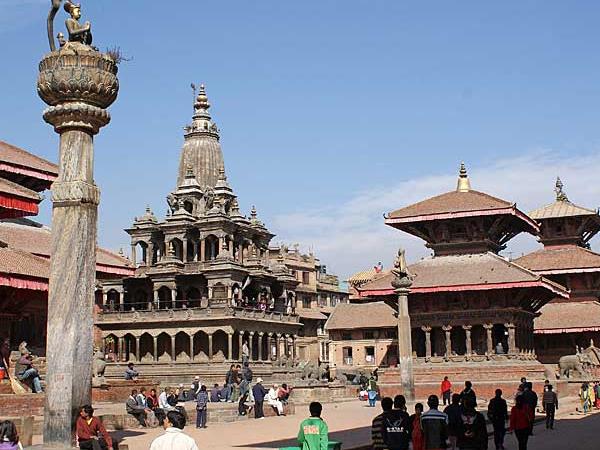 From £3500 14 days excluding flights
Trekking, wildlife, culture and temples