Description of Yoga and fitness holiday in Spain
Getting fit and healthy doesn't have to mean being shouted at by ex-Army PTs or depressing watery broths! Our Yoga & Fitness holidays use the effective combination of Yoga, Pilates, Circuit training, HiiT, Hiking & Biking in mother nature, Meditation & Spa time with the most delicious healthy cuisine to reboot your energy and make you feel amazingly vibrant.

You don't have to be super fit to join us either - we're here to inspire you to find your boundaries ... not push you beyond them.

This is a week of wellness in the sunshine that includes all 'fun-but-good-for-you' classes & activities (everything is optional by the way) plus time each day to relax by the pool or make use of the onsite fitness & Spa relaxation facilities at this purpose built Health & Fitness Resort.

Join us & meet our team who absolutely LOVE what they do. Expect to leave us not just tanned but fitter, toned & possibly a few kilos lighter too!

2018 RETREAT DATES : May 10-15, Jun 7-12, Sept 6-11

These 5 night/6 day retreats ONLY operate on the dates above. At other times we'll be running another of our programmes such as Yoga & Hiking, Yoga & Pilates and Pure Yoga Retreats. Ask us for details if you like!

LOCATION FOR YOGA & FITNESS HOLIDAYS

Based in the stunningly beautiful Alicante region of Spain where there is 300+ days of gorgeous sunshine a year & a climate sooo good, the World Health Organisation declared this zone to be one of the healthiest on Earth!

If this is your first visit to this area expect to find rugged natural beauty where coast hugging mountains tumble down to the sea and lush crops of almonds, lemons & oranges growing abundantly in the sunshine.

OUR VENUE

You'll stay at a purpose built Health & Fitness Spa Resort an hour north of Alicante airport - we offer airport transfers at selected times.

The resort was created with one goal in mind – to create a special place that provides the services and facilities necessary to achieve the optimal lifestyle through complementary & conventional medicine, good nutrition, exercise, stress management & personal development.

The on-site fitness facilities are superb & include; a 12.5m indoor pool, infrared sauna, an outdoor lagoon pool with sunbathing terraces, a multi-purpose ball court, two gyms – one with free weights & cardio machines the other gym with weight-assisted isokinetic machines, a Yoga & Pilates studio, a peaceful meditation room, Thermal Spa with jacuzzi, steam room, sauna & hydro massage pool plus, therapy rooms offering pampertastic facials, massages & body treatments.

You'll have your own spacious suite - unless you'd like to bring & share with a friend. Each suite has a double or twin bedroom, ensuite bathroom, a comfortable lounge with international TV, free WiFi, air-con, safety deposit, a maid service and a bijoux kitchen .. but you won't be cooking as this is a full board retreat.

RETREAT ACTIVITIES

We've organised the programme so that activities take place in the morning leaving you free to relax in the afternoon, enjoy therapies or use the onsite fitness & Spa facilities. Do as much or as little as you like!

* Hatha & vinyasa flow Yoga suitable for keen beginners & intermediates

* Mat based Pilates classes using Pilates equipment to strengthen posture & form

* Highly effective HiiT (high intensity interval training) with our Personal Trainer .. work at a level that suits you

* Core strengthening class

* Circuit sessions with the Personal Trainer using free weights & body weight to strengthen and tone your body

* Guided hike with picnic lunch in the nearby stunning mountains

* Guided bike ride at an easy pace so you can enjoy the scenery

* Meditation workshop .. rebalance the mind

* Plus unlimited use of two onsite gyms, Thermal Spa, outdoor & indoor pools

We've tried to include everything you could possibly need to give your health & fitness a real boost whilst also wanting to make sure you feel rested, content & full of vitality (again!).

RETREAT DINING

This retreat includes all meals - breakfast, lunch & dinner every day. We make great use of local Mediterranean produce that's bursting with sunshine and goodness. Majority of meals will be vegetarian though fish will be offered some nights too.

WHATS INCLUDED IN THIS RETREAT?

* 5 nights in spacious twin or double suite. As we don't ask – nor expect – you to share, all solo guests are given their own suite for an additional £75 for the week

* Option for non-participating partner/friend to join you in your suite at a preferential rate

* Full board nutritionally balanced healthy meal plan to include:
- Welcome dinner on arrival day
- Delicious healthy breakfasts after morning class
- Uber delicious lunches each day
- Super tasty nutritious suppers each evening

* Welcome gathering on arrival day

* All activities are outlined above in 'Retreat Activities'

* Use of two on-site gyms

* Use of the on-site Thermal Spa facilities

* Chance to extend your stay & book extra nights on a bed & breakfast basis

* Option to book extra (private) personal training, yoga & Pilates sessions

* Time with our Spa therapists for some pampertastic treatments

* Chance to use our private group airport transfers from/to Alicante at selected times - ask for times before booking flights. Transfers at additional cost.

* Services of an experienced Retreat Manager throughout to answer your questions and ensure the holiday organisation is to perfection

* Herbal teas to ensure you stay hydrated

* Time to relax by the pool with a good book you've been meaning to read all year!


We hope this gives you a clear picture on our Yoga & Fitness Holidays but if you have any questions just let us know. We absolutely LOVE what we do .. & we're told it shows which is rather nice to here. It would be great to meet you now you've found us!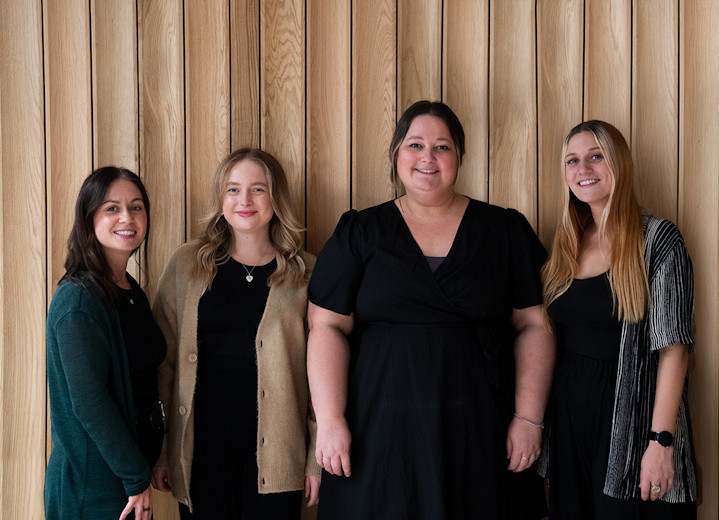 Check dates, prices & availability
Responsible tourism
Responsible tourism: Yoga and fitness holiday in Spain
Environment
Energy & Recycling: The hotel has implemented many initiatives to make best use of the natural resources available whilst at the same time, minimising wastage too. Each loo is fitted with dual action flush to minimise the use of water and all taps have been fitted with a flow regulator to avoid wasting water for example. Low energy light bulbs are used throughout & electrical equipment is switched off when not in use. All paper, card, glass, cartons & tin are recycled. All guests are encouraged to act responsibly by minimising use of electricity, recycle waste packaging and in specifying when they need fresh towels.
Building Restoration: When this town house was converted into a hotel, all original fittings were sympathetically restored & preserved rather than "rip out & replace"
Food: We serve typical local dishes, with virtually all ingredients being sourced at the local market. This not only minimises packaging & reduces carbon emissions, but supports local growers too. This "from the ground to the table" also ensures our meals contain optimum nutrients.
Culture: We encourage guests to explore & immerse themselves into the Spanish way of life by dining at local restaurants, visiting markets and buying gifts from local artisans and producers. And, if there's a local festival … everyone's invited to immerse themselves and taste the Spanish's love of fiestas!
Community
Culture: We encourage guests to explore & immerse themselves into the Spanish way of life by dining at local restaurants, visiting markets and buying gifts from local artisans and producers. And, if there's a local festival … everyone's invited to immerse themselves and taste the Spanish's love of fiestas!
Community
This holiday takes place at a small, luxury hotel managed and run by a local Spanish couple & their loyal, friendly team. Their pride is omnipresent in the way in which they work to keep the hotel super clean and also in the way they greet guests like friends.
We only employ locals as guides, drivers, housekeepers, cooks, therapists & teachers not just because they are local, but because they are the soul of the area and bring historical colour and wealth of information that a guidebook could not.
We are in-debited to these fantastic people but, in the cold light of day, we realise our holidays help to keep families together for without this work, many would leave the area to find work away from home.
Supporting Local Charities: We support two local charities with donations from our profit; a donkey sanctuary that cares for old or abandoned donkeys and a Home for children who are at risk.
Popular similar holidays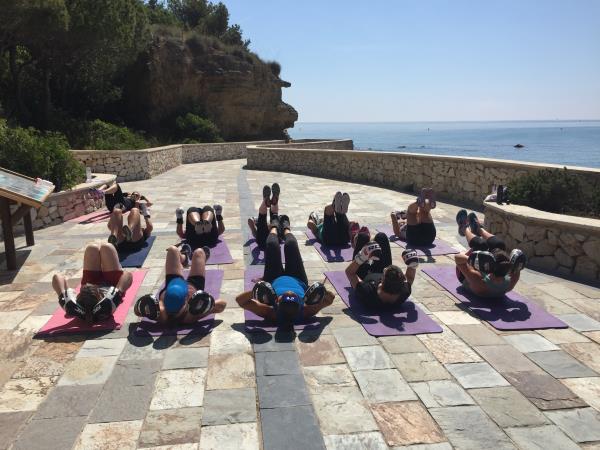 Luxury weight loss, detox, fitness & wellness retreat Spain
From £1045 - £1195 7 days excluding flights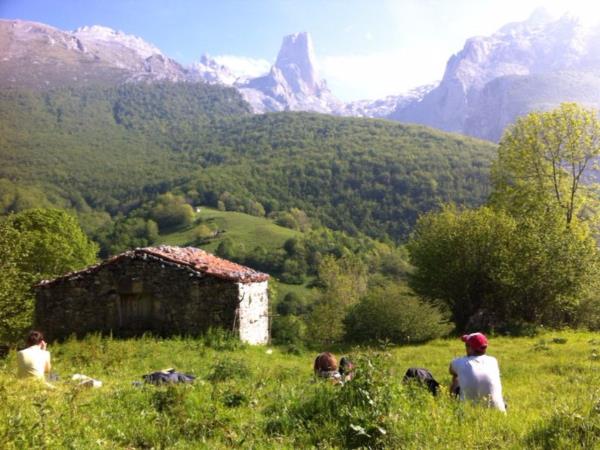 Spanish classes + stunning hikes in Picos de Europa
From €400 7 days excluding flights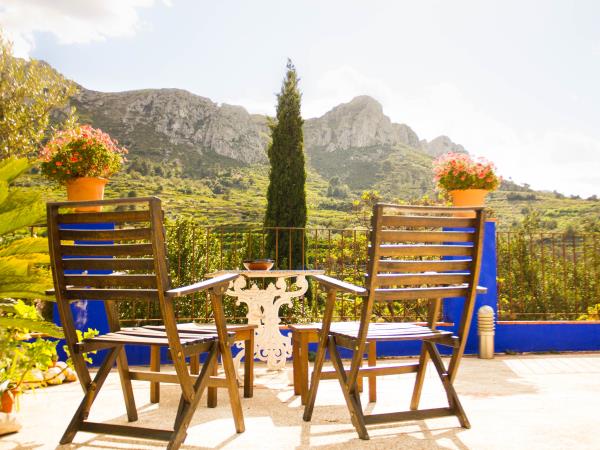 Yoga and meditation in the magical countryside of Valencia
From €495 - €945 6 days excluding flights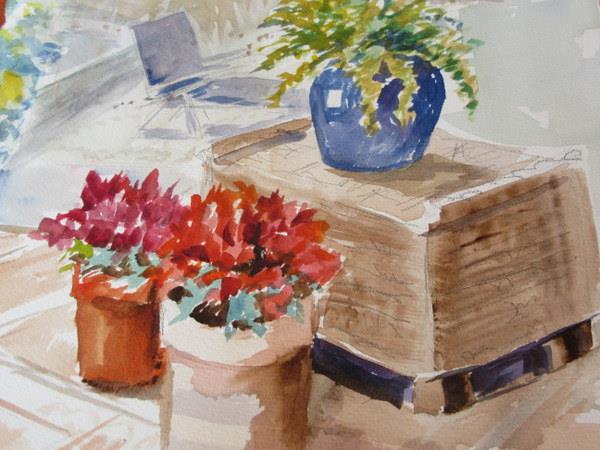 Explore your painting creativity in delightful Andalucia
From £950 - £1150 8 days excluding flights