If you would like some help or advice, or just want to discuss your ideas for your next trip, do give us a call.
Responsible tourism
Responsible tourism: Italy photography holiday in the Dolomites
Environment
The Dolomites are an exceptionally beautiful and unique environment and preserving this natural wonder is of utmost importance to our business. Where possible, our excursions are made on foot and in cases when motorised transport is necessary to cover greater distances or reach remote locations, we use the minimum number of vehicles possible, either through car-sharing schemes or the use of low-emission rental vehicles or people-carriers.
In 2009 UNESCO listed the Dolomites as a World Heritage Site and outlined strict criteria for future sustainability, with a particular focus on tourism control and infrastructure. As a company we endeavour to support this criteria particularly in regards to 'areas that are subject to more intensive visitation [which] need to be managed to ensure visitor numbers and activities are within the capacity of the property in relation to the protection of both its values and the experience of visitors to the property'; locations are carefully selected and group sizes are controlled to limit any potential environmental impact.
As a company, we are very aware of the impact that plastic has on the environment and aim to minimise our use of single-use plastics in all aspects of our holidays.
All of our service suppliers are informed of our responsible travel policy which is clearly visible on our website.
Out in the field
Guests are encouraged to travel responsibly and we invite you to consider the following guidelines:
- When out in wild places we encourage you to keep erosion to a minimum, keep to footpaths and avoid stepping on or picking native flora.
- We encourage you to use avoid buying plastic bottles of water and use your own metal or heavy-duty plastic bottle (well-known brands include Nalgene but cheaper versions are available) to refill with water from a safe source; there are many crystal clear streams and water fountains in the Dolomites.
- In some locations river water may also be drinking water: do not contaminate water supplies by washing in it. Any washing products should be phosphate-free.
- Respect local customs religion and traditions and adhere to local dress codes where appropriate.
- Carry out some research about your holiday destination; being able to speak a few words of German, Italian or indeed Ladin is always appreciated by the local people.
- Don't take photographs of local people and places of religious significance without permission.
- Keep promises! Send copies of photos to local people if this is what you have said you will do.
- Buy local products such as food and souvenirs so that money directly benefits the community.
- Minimise pollution and carry out all litter. We will occasionally stay or stop at remote mountain rifugios (refuges) and this principle is especially important here as most provisions are carried in by foot, occasionally supported with just one helicopter drop per season.
We give you comprehensive information on travel, health and any existing environmental concerns affecting the Dolomites before travel. For example, the current state of several wolf packs moving through the region is a contentious and much debated issue amongst local farmers, while huge efforts have been made in recent years to restore the Ibex population following a disease outbreak around the millennium, with visible success.
Wherever possible our work is conducted electronically: we are totally web-based company and our paper use is minimal.
Community
Knowing that tourism is an important source of income for the areas that we visit, our holidays visit places that are less frequented by tourists, avoiding the creation of "honey-pots" that can damage the environment and erode community heritage. In addition, both of our workshop itineraries visit the Dolomites during low season when visitor numbers are lower and our economic contribution is especially welcome.
We collaborate closely with local businesses and partners who have been carefully selected for their shared respect of our sustainable ethos and environmental values.
Our accommodation is provided by small, family-run hotels, guesthouses and mountain rifugios. Although this is our first year in the Dolomites, our guide has lived in the area for over a decade and has already established firm connections with these local providers who have been selected for their shared values and ethos.
As in many mountainous regions, farming is an integral part of traditional life and many local providers continue to grow and process local produce according to traditional methods. Where possible, food and drink are sourced locally from these producers, contributing to the sustainability of the local farming industry while keeping food miles to a minimum.
The Dolomites enjoys an excellent culinary reputation and recently there has been a pronounced movement back towards locally sourced produce. We will visit a number of 'agriturismo' establishments that cure their own meats and make their own cheeses in the Tyrolean style. Wherever possible local wine cultivated and bottled in the nearby Venetian Plains or the Alto Adige is served during evening meals and we aim to source certified Protected Designation of Origin or Controlled Origin Denomination products, further supporting the local economy and ensuring a smaller carbon footprint by keeping transport distances to a minimum.
Popular similar holidays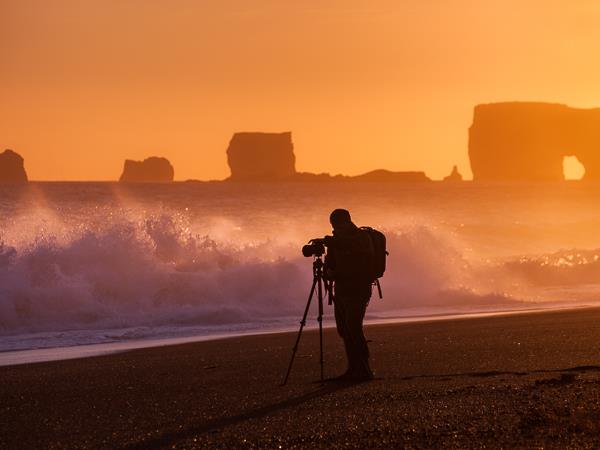 Photographic trip in the stunning west and southeast Iceland
From £3150 - £3250 10 days excluding flights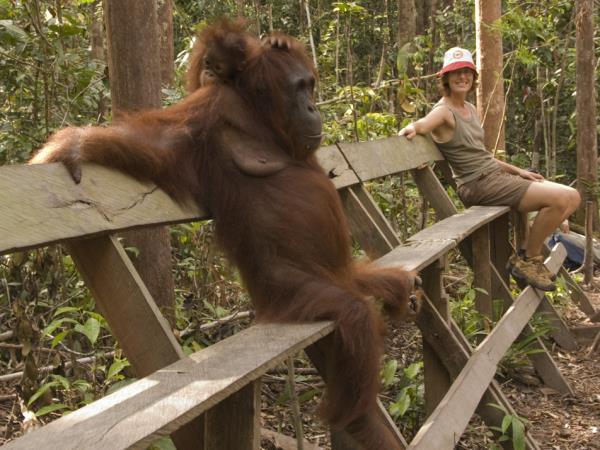 Develop your photography skills in Borneo
From £2275 - £2465 10 days excluding flights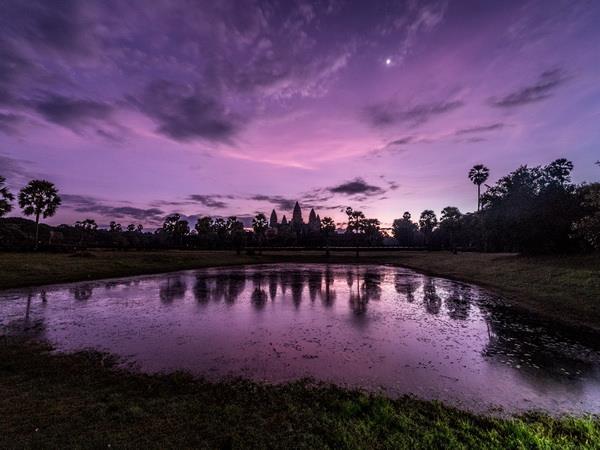 11-day Cambodia Tour with a Professional Travel Photographer
From £2300 - £2500 13 days including UK flights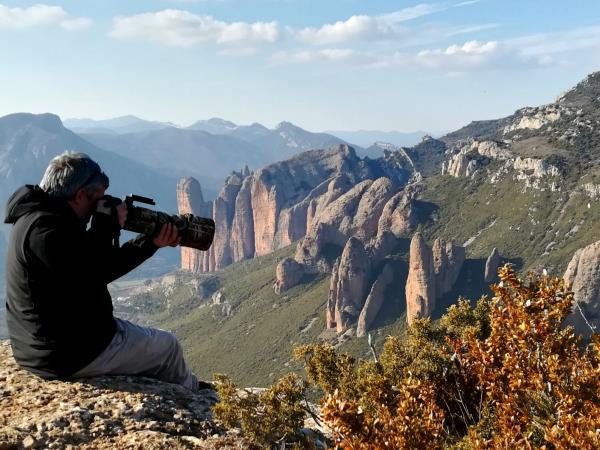 Nature photography holiday in the breathtaking Spanish Pyrenees
From €1595 8 days excluding flights