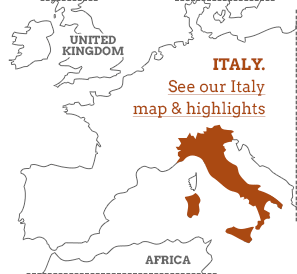 Anyone that has travelled Italy knows the intense passions it can provoke, but our Italy holidays take you beyond the sublime yet frequently overcrowded cities and into the bellissima countryside instead. Sociable small group tours, as well as tailor made holidays, roam the magnificent landscapes of the Amalfi Coast, Puglia, Umbria, Tuscany and Sicily, often walking or cycling, the better to drink in the scenery. And the wine, of course, the perfect accompaniment to one of the world's great cuisines, which our sumptuous Italy cooking holidays allow you to explore under the guidance of expert chefs.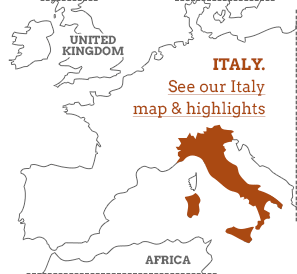 Our top Italy holidays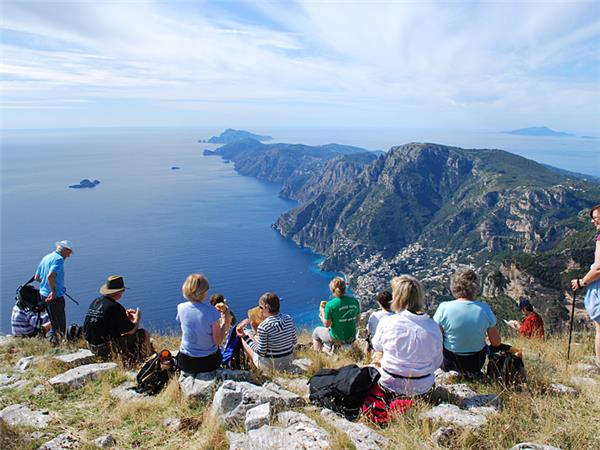 8 days
inc UK flights
Walk in lemon groves and hillside villages
Small group
2022: 19 Feb, 26 Feb, 5 Mar, 12 Mar, 19 Mar, 16 Apr, 14 May, 4 Jun, 11 Jun, 18 Jun, 25 Jun, 2 Jul, 9 Jul, 16 Jul, 23 Jul, 30 Jul, 6 Aug, 13 Aug, 20 Aug, 27 Aug, 3 Sep, 10 Sep, 17 Sep, 24 Sep, 1 Oct, 8 Oct, 15 Oct, 22 Oct, 29 Oct, 5 Nov, 12 Nov, 19 Nov, 24 Dec, 31 Dec, 2023: 11 Feb, 18 Feb, 25 Feb, 4 Mar, 11 Mar, 18 Mar, 25 Mar, 1 Apr, 8 Apr, 15 Apr, 22 Apr, 29 Apr, 6 May, 13 May, 20 May, 27 May, 3 Jun, 10 Jun, 17 Jun ...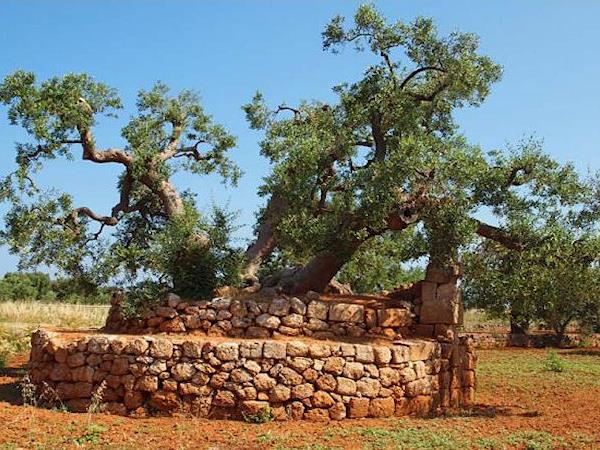 8 days
inc UK flights
Puglia, whitewashed towns, traditional farmland and fine cuisine
Small group
2022: 2 Apr, 16 Apr, 7 May, 21 May, 4 Jun, 18 Jun, 9 Jul, 27 Aug, 3 Sep, 10 Sep, 17 Sep, 1 Oct, 8 Oct, 15 Oct, 5 Nov, 2023: 1 Apr, 15 Apr, 6 May, 20 May, 3 Jun, 17 Jun, 8 Jul, 26 Aug, 2 Sep, 9 Sep, 16 Sep, 30 Sep, 7 Oct, 14 Oct, 4 Nov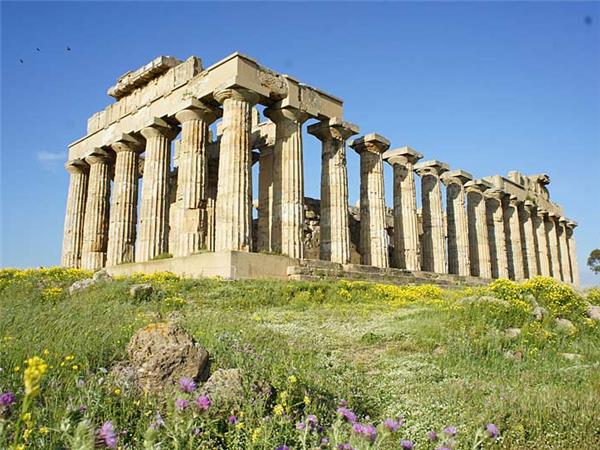 9 days
inc UK flights
One of the most fascinating islands in Europe
Small group
2022: 26 Mar, 9 Apr, 30 Apr, 7 May, 14 May, 21 May, 4 Jun, 11 Jun, 25 Jun, 27 Aug, 3 Sep, 10 Sep, 17 Sep, 24 Sep, 1 Oct, 8 Oct, 15 Oct, 22 Oct
Best time to go on holiday to Italy
April to June and September and October are good for active holidays. Sardinia, Sicily and southern Italy are warm from May to October, and also get more intense summer heat. Soaring temperatures in July and August mean this isn't the best time to visit Italy for cycling or hiking, particularly in the south, Sicily and Sardinia. Summer also sees crowds in popular cities and coastal resorts, but you can avoid them by heading off well-worn trails. Winter is excellent for snow activities in the Alps, Dolomites and Apennines.
Map & highlights
It's actively hard to find a bad place to go in Italy – one look at the map says it all: Italy's treasures start at the Italian Alps, and run all the way down to the sun-baked island of Sicily without pausing for breath. In the middle you have Tuscany, its rolling hills of vineyards rightly famous, and just next door the quieter green slopes of Umbria and Le Marche. The peaks of the Dolomites are so steep that they stick out of the snow, whilst the sunny Amalfi Coast proves that when life hands you lemons, it's definitely more fun to make limoncello.
1. Amalfi Coast
Though part of Campania with Naples, the Amalfi coast is sophisticated confectionery to Napoli street food. Chic piazzas complement be-seen beaches and A-list hangouts Amalfi, Ravello and Positano. For a fantastic flip side, walk ancient hillside tracks through old villages, lemon groves and wild gorges – try The Path of the Gods or Trail of Charms. Check out the vibrant medieval port Salerno too.
2. Dolomites
There are higher, remoter and more pyrotechnic ranges but few rival the sheer beauty of the jagged rose-tinted Dolomites – peaks that dazzle poets and hikers alike. Several national parks highlight stunning wilderness, alpine meadows and bucolic valleys dotted by wooden houses and vineyards. And feel the vibrant cultural mix of Italy and Austria in charming Bolzano and Merano.
3. Italian Alps
"High life" in the Italian Alps often refers to chic as much to altitude, thanks to A-list ski resorts like Courmayeur. But the area is paradise for nature too. Hikers can delve wildlife spots like the Orobie National Park for eagles, vultures and ibex, while climbers can tackle sheer 1,000m granite walls like the infamous Piz Badile or the spiring Sciora peaks.
4. Sicily
Sicily is a potent cocktail blending distinctive ingredients. Unforgettable historic towns include gorgeous Siracusa and rough diamond Palermo, its medieval alleys overseen by Moorish palaces and Baroque churches. Ancient Greek sites include Taormina's superb theatre and Agrigento's Valley of Temples. And volcanoes star on dramatic hiking trails: Mt Etna (Europe's highest active volcano) plus the stunning Aeolian islands of Vulcano and Stromboli.
5. Tuscany
Forget Chiantishire jibes – though not the Chianti produced from Tuscany's soft vine-swathed hills. Florence's artistic treasures are complemented by Siena's Gothic splendour (and its almond biscuits!), San Gimignano's startling medieval high rises, Renaissance Lucca – and a rather wonky tower in Pisa.... And don't forget Elba – the rugged Tuscan island that once held Napoleon (briefly) captive but which now captivates hikers and bikers.
6. Umbria & Le Marche
Umbria has the charms of Tuscany minus the throngs. Wine and olive country drapes hills rising west to the snow-dusted Apennines and descending east to the Adriatic. Medieval towns like Assisi, Spoleto, Macerata and Gubbio jostle with arty Urbino (birthplace of Raphael) and lively Perugia. Brilliant nature getaways await in the Parco Nazionale dei Monti Sibillini and the stunning coastal Parco del Conero.
Culture
Italy has spent thousands of years exporting its culture, starting with the Romans and leading right through to La Dolce Vita. But there's nothing more satisfying than seeing it in situ – which is why Roman ruins at Pompeii, Renaissance art in Florence, and opera in Verona are always high on the agenda for holidays. High culture is nice and all, but culture also means daily life – and Italians do this right, too. There's an emphasis on agriturismo holidays which use local produce and a nationwide respect for the bel paese – their beautiful country.
Walking holidays in Italy
Some forty percent of Italy is mountainous, and when the mountains offer views as good as this, there are bound to be hikers. For an Italian
walking holiday
you can't go wrong in the Dolomites, where there's hiking in summer and snowshoeing in in winter. The ambitious can try the Italian Alps and the famous Mont Blanc circuit trek. If you prefer gentle hills to gigantic mountains, the rolling slopes of Tuscany come with wine tasting breaks, and Cinque Terre and the Amalfi Coast have undulating coastal walks, where a sea breeze and a sea view make the high points heavenly.
Cycling holidays in Italy
As Italy's annual Giro d'Italia shows, Italians make very good cyclists, and a
cycling holiday
is a very popular way to explore the countryside. If you're happy on hills, there are challenging rides in Lombardy, but if you like it flat, then lakeside cycles in the Dolomites, pretty routes in Puglia, and e-biking in Tuscany will make you want to pack your pannier and saddle up. Cycling holidays aren't just about endurance – there's plenty of time between rides to explore towns and cities along the way. Try exploring Lake Garda and the Veneto region by bike, before finishing on foot in Venice.
Family holidays in Italy
From pizza and gelato to gondolas and gladiators – plenty of Italian culture is child-friendly. This is a country where family units are strong, people visit their grandparents every week for family dinner, and children are welcome in the restaurants – often way past their bedtime. Italy's varied landscape is a natural playground for active children, offering activities from canyoning to cruising. On your
family holiday
, take the kids up an active volcano in Sicily or relax in the Alps in a chalet hideaway. A centre-based self catering holiday is often the way to go. Your bambinos will have a blast.
Where to go in Italy
The jet set and the stylish have long been attracted to Italy's beautiful coastline, but you don't have to be a yacht owner to get the most out of the
Amalfi Coast's
spectacular walking trails, or to try granita made from local almonds on a terrace in
Sicily
. If you want to explore quintessential Italian countryside, then
Tuscany's
hill towns are a high point – literally – on a hiking or biking holiday, but for somewhere quieter try
Umbria
next door. Fewer people head here, and we think that the world is missing out on cooking with locally grown saffron and drinking Orvieto wine straight at source.
Types of holidays & vacations in Italy
If Italy's long coast and dramatic topography have you chomping at the bit, consider an
adventure holiday
, where you can sail, island-hop, ride and hike countryside trails on your quest to get to know the country. If you're happiest over handlebars, a
cycling holiday
could have you exploring Puglia or even crossing into Croatia from Trieste.
Walking holidays
might cover less ground, but they're focused on the most beautiful parts of the country: try Piedmont or Sardinia. Consider a
small group holiday
so that you can compare notes on the wine tastings and meet like-minded travellers.
If you'd like to chat about Italy or need help finding a holiday to suit you we're very happy to help.