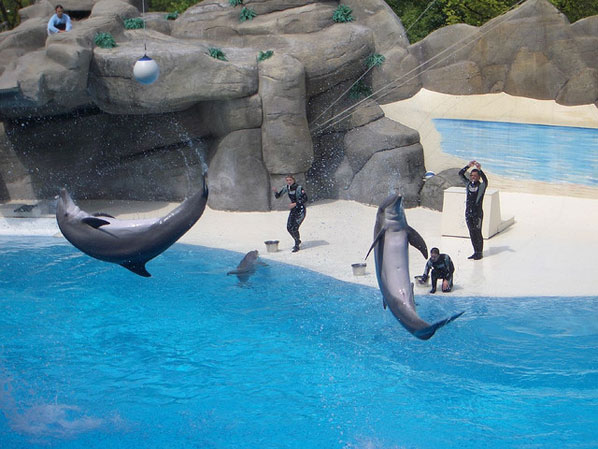 A 2013 report from Whale and Dolphin Conservation (WDC) revealed that all of Italy's five dolphinaria - Rimini, Oltremare, Acquario di Genova, Fasanolandia and Zoomarine – keep captive dolphins in conditions that violate national and European laws – specifically, the European Zoos Directive (1999/22/EC) and Italy's Ministerial Decree No.469, both of which aim to protect whales and dolphins in captivity. Only two of the dolphinaria even have a license – the others are technically illegal, as well as morally abhorrent. Animal protection organisations including the Born Free Foundation, LAV and Marevivo have asked the EU to begin proceedings against the Italian government. Here at RT, we strongly believe such dolphinaria are wrong. Please see our
guide to responsible dolphin watching
.
Instead, go see dolphins – and whales – in their natural environment. The Ligurian Sea, in particular, has one of the highest concentrations of whales and dolphins in the entire Mediterranean, coexisting with an array of other marine fauna. Visitors can now help with research that has been carried out since 1990 investigating lifestyle of – and pressures on - the various species of dolphins and whales living in the Pelagos Sanctuary, a protected marine area extending about 90,000km2 between Italy and Sardinia. Research focuses on the giant fin whale plus sperm whales, Risso's dolphins, striped dolphins and bottlenose dolphins.
SOURCE: Born Free Foundation
What you can do:
Do not give any business to dolphinaria, and try to dissuade others from going too. Support organisations trying to improve the welfare of dolphins both in the wild and captivity, such as WDC and the Born Free Foundation. And if you love dolphins, consider holidays that involve responsible engagement with these fascinating sea creatures.