FAMILY HOLIDAYS IN ITALY GUIDE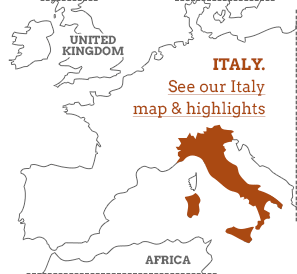 I've often thought about driving to Italy from the UK for our annual family holiday. Then I've laughed hysterically and had a nice lie down. My children, both under nine, in a car for over 2,000km – la dolce vita this is not. A much more tempting prospect would be a family holiday in Italy that we could all enjoy. Perhaps an activity holiday with a small group of other families, or a railway journey from Rome to the Bay of Naples – let the train, and the tour leader, take the strain. What about a tailor made walking holiday around Lake Como, or a visit to Verona – where better to put a little rad into Romeo and Juliet?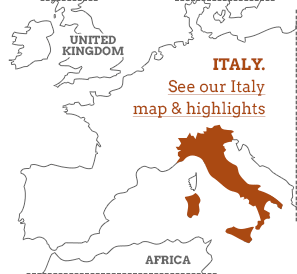 Be realistic when thinking about a family holiday in Italy. Not everyone will enjoy driving to yet another touristy Tuscan town, or lying prostrate on a parasol pocked beach, all day every day.

We've got some great ideas and options for families following an Italian dream that also works in reality. From Venice and Lake Garda to Vulcano and Vesuvius; or organic farm stays to sea kayaking, gladiator training, wine tasting and pizza making; sometimes you've got to get with the wise guys. Find out more about what a family holiday in Italy entails and whether a small group or tailor made tour is going to keep your kids, and grownups, coming back for more.
WHAT DOES A FAMILY HOLIDAY IN ITALY ENTAIL?
Our family holidays in Italy give you the chance to enjoy the experience with other families or explore on your own with detailed trip notes and comfortable accommodation. It's this flexible approach that allows everyone to discover their own personal piece of pizza pie. Places such as Majella National Park in Abruzzo or the mountain foothills surrounding Lake Como, make ideal spots for getting outdoors. City settings – Verona, Venice and Rome – are an absolute education, as are the archaeological sites of Sicily and the Bay of Naples. Staying on an organic farm in rural Tuscany, close to Florence, conjures up the best of both worlds, with vineyards and olives one day followed by Renaissance art and Ponte Vecchio the next. We think a family holiday should be for the whole family, which is why we offer every opportunity to spend less time in the car and more time exploring, discovering and eating outdoors.
SMALL GROUP OR TAILOR MADE?
Joining other families on holiday in Italy encourages everyone to make new friends and share experiences. Kids tend to get on with each other straight away, and parents – as well as grandparents, aunts, uncles, cousins – will follow suit, especially after a couple of glasses of Chianti. Groups will usually be made up of three to five families. The small group size means you can still travel by public transport and stay in smaller, locally owned accommodations.

An English-speaking group leader will ensure you all know where you're going and what you'll be doing. Some small group holidays feature activities such as cycling, snorkelling, kayaking or walking up the slopes of an active volcano. Others may be more culturally orientated, with mask and mosaic making workshops, art safaris, and even training sessions for young gladiators, helping to keep minds as active as imaginations. I'm Spartacus!

Tailor made family holidays in Italy bridge the gap between DIY and joining a group. Locally owned accommodation, entertaining guided tours and transport is all organised for you, freeing up more time to enjoy each day together. You can also choose the time of year you want to travel.

Christmas markets and twinkling lights make December in Verona absolutely beautiful, and blissfully free from the crowds and heat of summer. You may have children who are studying the ancient Romans, or those who prefer the beach. A trip to Sicily offers the best of both, as well as chances to explore Syracuse by bike or a marine reserve by boat. Free days can be built into a tailor made itinerary, with lots of suggestions for things to do or places to go that only the locals know about.

We also offer accommodation-only holidays in Italy. You can stay in a stone villa in rural Abruzzo, for instance, or a self catering apartment (with B&B options) on an organic farm, with a swimming pool, in between the Apennines and the Adriatic. Our aim is to encourage interaction with local people and hosts, as well as allowing families to discover lesser-known rural areas of Italy that they'll want to keep to themselves.
What is there to do?
You could get active in Sicily on a small group trip offering cycling, sea kayaking and trekking up Mount Etna. Alternatively, you could enjoy a tailored week of walking around Lake Como. It's up to you how far you wish to walk each day, with family-friendly mountain inns providing a cosy night's sleep plus scenic splendour.
Educationally speaking, Italy takes some beating. Students of Roman history, Shakespeare and Renaissance art and architecture will be in their absolute element thanks to Rome, Verona and Florence's alfresco banquet of interactive delights.
If you fancy taking it easy then step away from the city streets and into the Italian countryside. Kids can let off steam in outdoor swimming pools in Le Marche or go wild swimming in Abruzzo's Aventino River. Parents can learn how to cook Italian family recipes, take a wine tour or just remember how to unwind with a good book.
Don't expect Italian towns and cities to be filled with gloriously green parks. The urban playgrounds that this writer encountered on a family holiday in Italy were more gravel and graffiti than grass and deckchairs. And try not to pack too much in. Let someone else point you in the right direction or at least make the breakfast. Self catering can keep you in supermarkets so perhaps treat yourself to blissfully lazy mornings spent staring into your cappuccino rather than pushing a trolley up and down the aisles.
Our top trip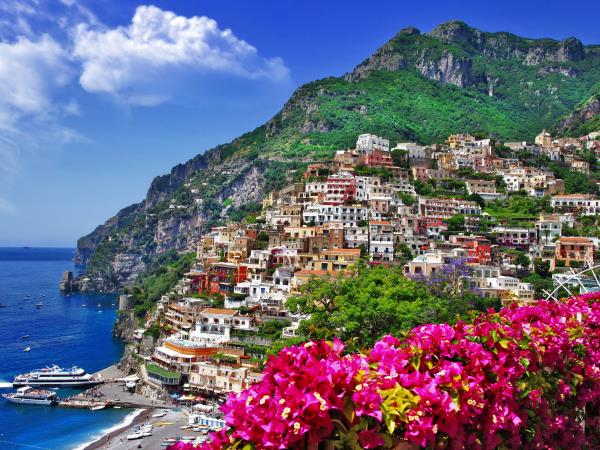 Pompeii, Mt Vesuvius and the dramatic Amalfi Coast
From
£1999

to

£2349
8 days
inc UK flights
Small group travel:
2024: 30 Mar, 6 Apr, 25 May, 13 Jul, 20 Jul, 3 Aug, 17 Aug, 19 Oct
If you'd like to chat about Italy family or need help finding a holiday to suit you we're very happy to help.

BEST TIME TO GO ON A FAMILY HOLIDAY IN ITALY
School summer holidays can turn Tuscany's towns and Sorrento's streets into scenes from Dante's Divine Comedy, so plan for early starts or evening strolls to diffuse the heat from city sightseeing in summer. Stay on an organic farm or in a rural villa and you can time a tour to miss the coach loads. Alternatively, visit Venice and Verona, for example, during Christmas, Easter or autumn holidays. You'll get a much more authentic Italian vibe as well as far less stressed shopkeepers. Sicily is another summer sizzler - sea kayaking and snorkelling in the Ionian Sea are great for cool teens. It's worth noting that Italy's seaside towns and outdoor swimming pools tend to shut after September.
northern Italy Weather Chart
ITALY FAMILY HOLIDAYS, MONTH BY MONTH
January and February finds Italian families wrapped up warm indoors or taking to the slopes up north. The same goes for Easter school holidays, around March and April, although this can be a great time to take Classics students around the archaeological sites of Sicily or invite future thespians to visit Verona. Beware the ides of March, and April, as school history tours may also be making the most of Italy's archaeological sites at this time of year. May and June are the start of activity holidays around the Bay of Naples and along the east coast of Sicily. The water's warming up and coastal towns are open for business – if you can fit in a week away during half term, you'll find far fewer tourists than in July and August. Families looking for fun in the sun should definitely head to Italy in the school summer holidays. Outdoor swimming pools will be open; wild swimming in lakes, rivers and the sea is bliss; and sunlight lasts long into the evening for alfresco eating, and drinking. It's unfortunate that September is back to school time for most families. If your kids aren't at school age, consider saying ciao! to Italy in autumn. Foraging, strolling and just enjoying the countryside in comfortable temperatures, before retreating into a cosy stone built cottage for plates of pasta, is an absolute must. For the rest of us – sigh – October half term can also serve up a colourful country treat although evenings are getting darker and Italians will have brought out their big coats, and scarves, and gloves. November is not the best month to visit Italy with kids but in December fairy lights and traditional markets help to pick up the pace in Venice and Verona during the Christmas holidays.
More Italy family articles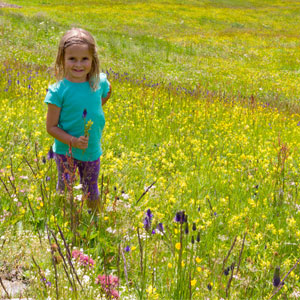 Will bambinos be happy in Bologna, or could your kids prefer Puglia? Find out.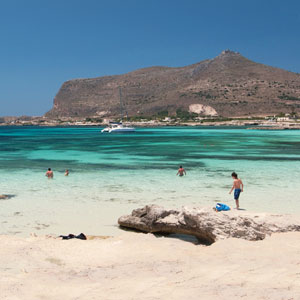 Holidays in Sicily, the largest island in the Med, simply sizzle with fabulous possibilities.