"See the celebrated cities and exquisite landscapes of northern and central Vietnam on this neat nine day tour, with lashings of culture, too, from a water puppetry show to artist studio visits. "
Highlights
Hanoi day tour with visits to artists' workshops | water puppetry show | Ha Long Bay cruise | Hue | cruise along the Perfume River | Da Nang | Hoi An | My Son Sanctuary
Description of Vietnam heritage tour
This nine day Vietnam heritage tour focusses on the north and centre of the country, visiting important historical and cultural sites. You'll begin by exploring Hanoi, spend a night on a traditional junk in Ha Long Bay, and then visit Hue, Hoi An and the My Son Sanctuary. Enthusiastic and knowledgeable guides help put everything into context in each location and wonderful food is guaranteed. You'll also be able to meet and chat with local people in each city and village you visit, from artists in Hanoi to the owner of one of Hue's 'garden houses', who will cook and serve some classic Hue cuisine for you.

This is a suggested itinerary, and it can be tailored precisely to suit your interests. The tour can easily be extended to include southern Vietnam or Laos and Cambodia.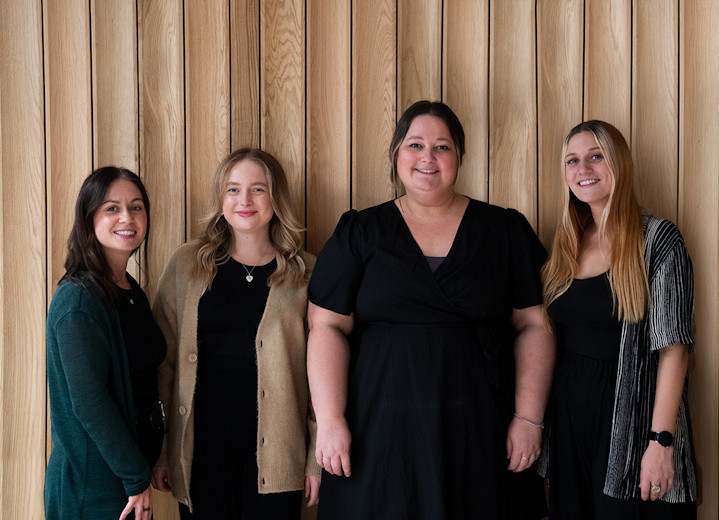 Departure information
We offer a complete tailormade service and this suggested sampled itinerary can be tailormade to suit your requirements
Responsible tourism
Responsible tourism: Vietnam heritage tour
We have built strong links with local communities, craftspeople, artists, singers and musicians who are maintaining threatened traditions. We offer visitors an opportunity to meet them, thereby valuing their activities and thus helping towards their survival. For example, you'll contribute to sustaining traditional calligraphy, an art form under threat of extinction.

You'll also meet local people and enjoy a meal in a 'garden house' in Hue. On this tour, you'll visit a pagoda in Hue where a community of Buddhist nuns care for around 200 orphans from babies to young adults.

Of course, you are under no obligation to assist, but donations and suitable gifts are always welcomed as the orphanage has no other external source of income.

Wherever possible, we contract local indigenous suppliers and assist them to improve the quality of their services.

By booking this tour, you'll be helping us to support Vietnamese service providers, artists and performers, small businesses, boat owners and other poor people in communities throughout Vietnam.

We use local freelance guides with wide experience and knowledge of cultural traditions who can interpret the cultural heritage of the people in the places visited. You'll have about two different guides from various provinces of Vietnam.


7 Reviews of Vietnam heritage tour
---
Reviewed on 06 Jul 2015 by
Karen Foust
1. What was the most memorable or exciting part of your holiday?

There were many memorable moments but as a family (with 3 children ages 9,12,14) the trip to Halong Bay and spending a night on the boat with the fabulous meals and activities exploring the bay, swimming, kayaking, and squid fishing was very relaxing and enjoyable. We enjoyed seeing the sites in Hanoi, Hue and Hoi An. The accommodations and food, especially in Hue and Hoi An, were great.


2. What tips would you give other travellers booking this holiday?

If you are traveling with children, build in a few more down days in the middle. We were not able to spend the 2 nights (just 1) on the boat that we had originally wanted to, due to the weather, so we spent a bit more time on the road than we would have, and that was tiring. In Vietnam there is a constant barrage of sales people who are not afraid to approach foreigners and ask them to buy their goods. Some of them are quite ingenious in their methods to get you to buy something, so bring extra pocket money. Know what you want
to get out of the trip before you set your itinerary. The weather was VERY hot and humid (37 to 39 C) throughout the trip, not completely atypical of the season, with the exception of the full day and a half of rain when we were scheduled to go to Halong Bay. (The weather was to drop 7-8 degrees the day after we left.) Although there are not many things I would have opted out of on our trip, because we wanted to learn more about the history and culture of Vietnam, traveling with kids we should have had a few more days with less travel in a car. Getting anywhere in Vietnam takes longer due to the traffic and
road conditions.


3. Did you feel that your holiday benefited local people, reduced environmental impacts or supported conservation?

The holiday definitely benefited local people. I can't say that we really reduced
environmental impacts or supported conservation other than in supporting historical preservation. We spent more money on souvenirs than we intended, partly because there is a constant barrage of street/beach sales people when you travel in Vietnam. The places that we visited to learn about lacquer, silk and stone carving were very interesting and educational, but the products were more expensive than one could buy in smaller shops in the cities. The quality was likely better though, and to know that the product was made in that workshop, which hopefully paid more of a living wage to the workers, was definitely worth something more.


4. Finally, how would you rate your holiday overall?

Our guides and drivers were excellent: very professional, and adept at putting together a Plan B when circumstances beyond their control (such as weather) prevent doing something on the itinerary. We had a wonderful time and felt that we accomplished what we set out to do, which was to give our 14 year old daughter a taste of the sites, history and culture of the country in which she was born.
---
Reviewed on 08 Feb 2009 by
Christian Barkei
1. What was the most memorable or exciting part of your holiday?

Spending time in Hoi An with our family.


2. What tips would you give other travellers booking this holiday?

Relax and enjoy Viet Nam - it is a very safe and friendly place and easy to travel in.


3. Did you feel that your holiday benefited local people, and minimized impacts on the environment?

Yes - we were happy to use Vietnamese owned hotels and guides - everything was well-organised.


4. Finally, how would you rate your holiday overall?

Very good - not the best holiday ever, but a great break with some very funny moments.

---
Reviewed on 11 Apr 2008 by
Janet Baseley
The organisation of the transport and the selection of the hotels according to the criteria we set out, was excellent. The cooperation and suggestions our planners provided were most helpful and contributed towards the success of our trip. We hope we made a contribution to the local economy in as many ways as possible and did so in a responsible manner. We had a wonderful holiday, we were able to gain a good sense of the country and some awareness of the lives of ordinary Vietnamese people.
---
Reviewed on 19 Apr 2006 by
Paul Hudson
1. What was the most memorable or exciting part of your holiday?

Most memorable: the superb efficiency with which every little component of the tour was organized. Everything ran like clockwork. Most 'exciting': simply waking to such wonderful views over the rivers in Hue, Hoi An and Saigon.


2. What tips would you give other travellers booking this holiday?

Resist the locals' wish always to show you the latest most up-to-date buildings and developments, and to persuade you to spend more time in the more modern towns. The beauty of Vietnam is where it's more 'unspoiled'.


3. Did you feel that your holiday benefited local people, and minimized impacts on the environment?

Yes to the former, particularly since our guides were given the freedom to adapt the tour, which invariably meant more contact with (and benefit to) local people. I'm not sure about the impact on the environment of travelling around with two people in an air-conditioned car, but other than that we were aware of a number of measures to lessen the impact of mass tourism.


4. Any other comments?

Four. I have already recommended both yourselves and the local tour operator to friends. We are also quite likely to return. We will certainly follow your recommendations next time we look for a more 'exotic' holiday. Thank you for your help.
---
Reviewed on 15 Nov 2005 by
Melani Bruner
1. What was the most memorable or exciting part of your holiday?

We enjoyed the boat trip to Ha Long Bay and the visits to the villages the most.


2. What tips would you give other travellers booking this holiday?

The tour company does an excellent job so I would suggest that a prospective visitor follow their advice.


3. Did you feel that your holiday benefited local people, and minimized impacts on the environment?

I believe that our visit helped the local economies, and our trip didn't overly damage the environment.


4. Any other comments?

I just wanted everyone at Responsible Travel to know that we had a marvelous time in Vietnam with our tour company and appreciate your referral for setting up this trip. I cannot say enough positive things to adequately express how good their service was, especially Ms. Ngoc and our tour guide, Mr. Dan. Despite our last minute decision to travel to Vietnam, we had wonderful accommodation and visits to villages and Ha Long Bay, and the food was fabulous.Thank you.

---
Reviewed on 27 Mar 2005 by
Jill Andrews
1. What was the most memorable or exciting part of your holiday?

There are a lot of memories that we will keep - Vietnam is an extremely welcoming country and the people are extremely friendly and hospitable. Children grin and say hello when you're walking in the street and everyone is quick to smile. The local food is superb, each region having its own classical dishes. Hoi An was one of the highlights - it is a place to explore on foot and at night the old town is the place to be - lots of good local restaurants - We can particularly recommend the Mango Rooms on Nguyen Thai Hoc.

We were very lucky as while we were there the 2005 Heritage Festival was being held which meant that various events were held in the evenings - one particularly nice one was the floating of candles down the river in memory of ancestors. My Son (old Cham towers) was beautiful but we were lucky enough to visit Angkor Wat last year and I suspect that most ancient sites will pale in comparison. Our guides made the sites we visited come alive. They explained the history but also told us a fair bit about how their lives have changed over the last 5 years. .


2. What tips would you give other travellers booking this holiday?

Don't try and 'do' the whole of Vietnam in one go - we deliberately planned our trip so that we would see fewer places allowing us to spend a few days in each. This was definitely the right way to do it - even though we had several days in Hoi An we wished we could have stayed longer. Although we had 3 nights in Hanoi this only translated into 1 1/2 days and I wish we'd had more time to explore. We weren't overly worried about not seeing other major sites as we now plan to go back in a year or two.

The use of msg in cooking is quite common so if msg does not agree with you find someone to write 'no msg' in Vietnamese on a piece of paper (the phrase in the North is different from that in the South) so you can show it when you order food - all food is cooked to order so it won't cause a problem.

Even though it was the second half of March Hanoi and Hue were cold (16 C) and damp (drizzle and rain) so take a jumper. You don't need to worry about a waterproof coat as everyone sells see through plastic macs for less than $1 that are perfect.


3. Did you feel that your holiday benefited local people, and minimized impacts on the environment?

Yes, there are far more opportunities to interact with local people when travelling as a couple rather than in a large group. The price of the tour was no more expensive than travelling using a major operator (and would have been cheaper if we had not wanted to stay at a luxury resort in Nha Trang) and I would willingly recommend them to other travellers as they will customise a tour as well as add suggestions of their own. I feel that by using an operator actually based in Hanoi the profits will have been retained in Vietnam rather than by a faceless third party tour operator.

We were encouraged to eat at local restaurants (not that we needed encouragement in that area) and the tours also included visits to high quality workshops of local craftsmen where you saw the people at work. Obviously we then had an opportunity to purchase afterwards. These visits did not feel 'hard sell' and the items on sale were beautiful and the funds were going direct to the workshops.
---
Reviewed on 05 Nov 2004 by
Christine Thomas
Following your recommendation, I just thought you would like to know that my husband and I, together with two friends, recently travelled to Vietnam for a 19 day holiday. We had a marvellous holiday, the effort that was made on our behalf was exceptional. Following our suggestions, they put together a wonderful itinerary and nothing was too much trouble. Excellent company - we would certainly use them again and will definitely recommend them to anyone expressing an interest in Vietnam. An extra bonus was that the holiday was cheaper than had we gone with one of the "big boys". Thank you for your recommendation.
---
Popular similar holidays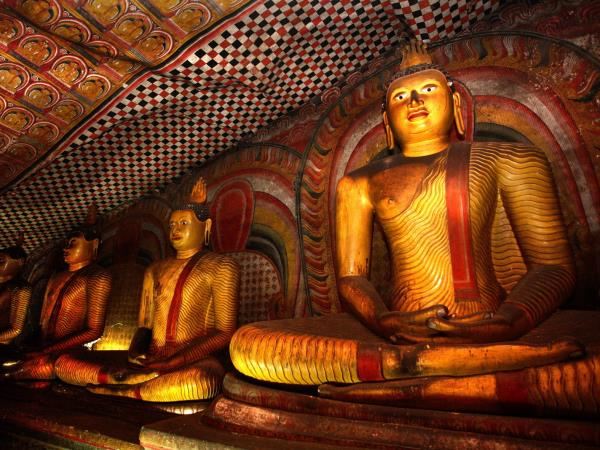 Independent tailor made holidays to Sri Lanka
From £2145 15 days including UK flights
Experience the best of Costa Rica's Caribbean coast
From £1145 8 days excluding flights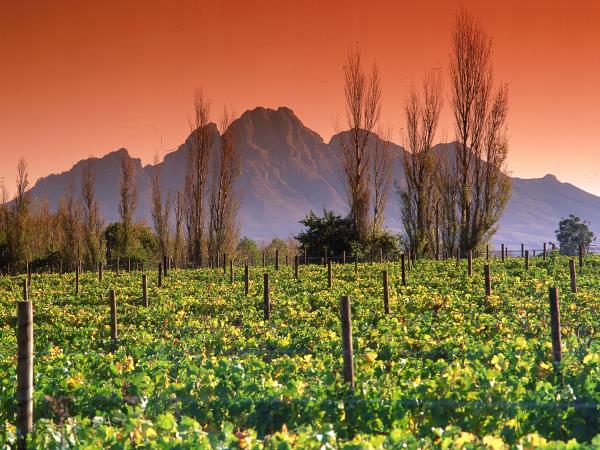 Ideally suited for the first-time visitor to South Africa
From £4110 16 days including UK flights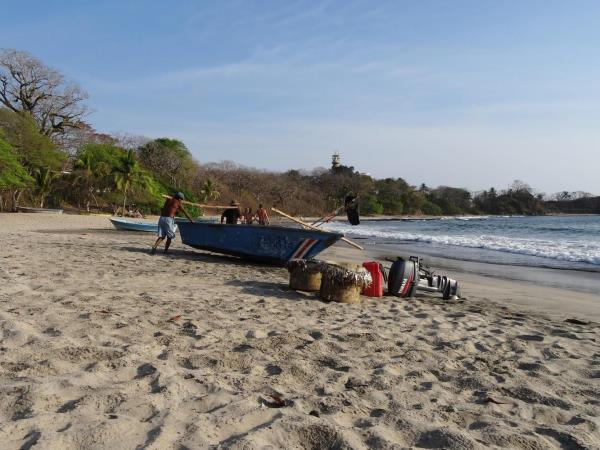 Tailor made, flexible self-drive in stunning Costa Rica
From £2405 17 days excluding flights