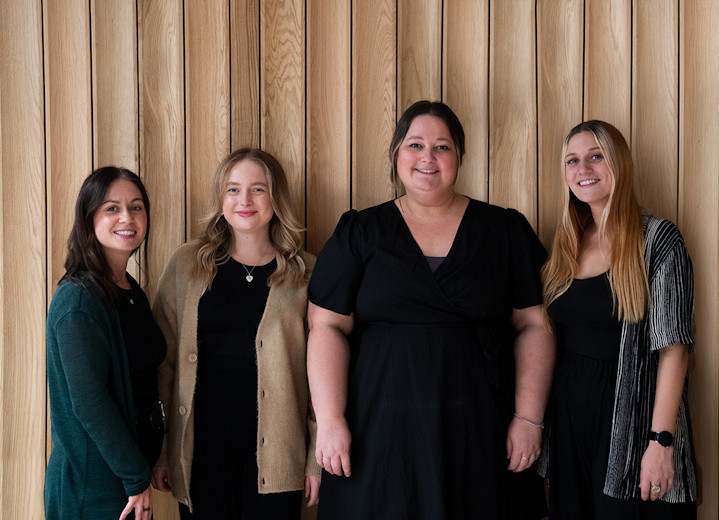 Departure information
This trip can be tailor made throughout the year to suit your requirements
Responsible tourism
Advanced diving holidays in Dahab
Carbon reduction
Your holiday will help support local people and conservation. We must also reduce CO2. Learn about the CO2 emissions of this holiday and how to reduce them.
- Sourcing locally grown or produced food (with lower food miles)
We are based in a desert, far from any farm but we do support the local organic farm initiative set up in nearby Nuweiba. We buy all our fruit and veg locally, supporting independent businesses.

- Offering vegetarian/plant-based and low dairy foods (which reduce CO2 emissions)
We cater for all types of diet including vegetarian, vegan and anyone who is lactose intolerant and require low dairy foods, many folk choose these diets to help reduce CO2 emissions. We also recommend local vegan places, we have 2 superb ones in town: The Vegan Lab and Marine Garden, which is run by a lady who volunteers for Sea Shepherd.

- Reducing transport emissions - encouraging rail, public transport, walking, cycling, electric cars; and designing itineraries that reduce internal flights
Many of our guests come from Cairo and therefore drive here or take the bus. Once they are here, we encourage the use of bikes, via local hire shops which is a great way to get around Dahab.

- Using renewable energy - either generating it yourself (solar) or switching energy supplier
Solar power is not yet available easily for businesses of our size, but we are constantly monitoring it and will be investing as soon as it is available and viable.

- Reducing energy use - energy efficient buildings, heating, air conditioning, fridges, hot water, low energy bulbs, laundry, etc.
Our Garden rooms are energy efficient as they are built with a curved design which reduces the heat, and the need for AirCon.
We also ask that guests keep their A/C at 27-28 not below as this puts less strain on the environment and is better for them too. We also reserve the right to turn off their A/C if they have left it on when they go out.
We use energy efficient lightbulbs throughout the club.
Laundry is done locally, by a family run business, which means there are full loads.
All our laundry is dried naturally in the sun ?

- Hiring local staff & guides to reduce international travel
All our staff are local, our team have family living in Dahab and use bikes to go back and forth from work to home. Our Bedouins staff all live locally too.

- Anything else you have thought of (we'd love to learn more)!
We are constantly looking at way we can be more eco-friendly and have listed many above. Our next big project will be Solar Power, which is starting to become more possible in Egypt and let's face it, we have more sunny days than any other country, so hopefully it won't be long until this is supported for small businesses like our very soon.
Environment
We are fully committed to reducing the impact of tourism on this precious environment in Dahab and indeed the whole coast of the Red Sea.
To this end we try very hard to not use any plastics but especially the dreaded single use plastics and look for every opportunity to reduce or even eradicate our footprint and also from our guests too.

How do you see responsible tourism in action on this trip?
Everywhere from the rooms encouraging less waste of water, less electricity on air con, to cotton bags provided for shopping locally.

Does this trip visit or show support for one of our projects or any local projects?
We support local initiatives such as beach and sea clean ups, providing help and biodegradable bags for clean ups.
We have encouraged many cafes etc. to stop using single use plastic esp. the dreaded plastic drinking straw which we have not used ourselves for years.
Does the trip visit anywhere where the fees paid will help with restoration/conservation/
Fees are paid locally to everyone we use, all our drivers are Bedouin for example, we pay for use of tents and shelters and tea making by our Bedouin friends on every safari. Ultimately as the indigenous people of the Sinai, this filters down and allows an ancient culture and way of life to continue.

Local economic development? Do you use local leaders on this trip? Have they had training?
We use local Bedouin and Egyptian guides and drivers for all our safari and dive work.

Do the leaders give a Responsible Travel briefing?
All our guides are eco-friendly and all encourage rubbish pickups on the shore and in the sea, leading by example.
Our diving is designed to make sure that divers understand how to dive without touching or harming any of the precious aquatic life.

Do travellers receive a Responsible Travel Code of Conduct?
Yes, we suggest many ways that guests can follows our eco guidelines via a 'How to be a responsible tourist' leaflet in their room.

Is the accommodation locally owned? Do you use local restaurants/shops/markets/transport etc.?
Yes the accommodation is owned by an Egyptian family, with strong ties to the Bedouin community, formed over 25 years here.
We also encourage our guests to use the local restaurants, markets and shops whilst they are here. When they are diving we take them to local cafes to eat and drink, this way they have rest and have shade between dives.
We also recommend other places than our own for eating out in the evening.

What does the accommodation do to minimise its impact? Has it got good environmental/social practices? (e.g. with regard to conserving water & energy, recycling, composting, organic gardening, purchasing of food locally, local employment etc.)
We conserve water by using well water to water our plants. We ask our guests to have their air con set higher (26 degrees +) so it does not use as much energy.
We recycle all our food scraps to our ducks and goats. All our food is purchased locally. Every item in the club is sourced locally if possible too, allowing small local businesses to flourish i.e. bedding, towels, food, supplies etc.

What is the group size and how does this impact on the community and environment?
We are the only dive club in the Red Sea which stipulates a maximum number of divers to Instructor of just 4-1…this minimizes any potential for damage to the precious reef as well as enhancing the divers experience and making them better divers, for everywhere they might go afterwards.

As a company, what is your environmental policy in your office?
Refuse, Reuse, Recycle

As a company, do you support any charities or projects?
We support Responsible Travel as a company. We offer help to any local groups needing it for clean ups etc., we are always on the lookout for projects which need our help…for example we are currently looking at the St Catherine's area and how we can support one of the many garden/Bedouin projects running there.
Community
We have made many innovations in eco tourism and a big improvement is not using plastic water bottles...the ban of this area and many others. We use re-fillable bottles and ask our guests to bring their own to re-fill on demand within the club. We feel a massive responsibility to the environment we work in, as it is so precious. We are not flighty dive club owners just looking to make a fast buck and move on. Our home is here in Dahab and we have lived and raised our family here (2 girls and a boy) All our kids are very aware of how precious this environment is and as they are bi-lingual, they are able to chat away to the local Bedouin and Egyptian kids about why it is wrong to fish, why not to throw rubbish in the sea etc. and is very effective, coming from a kid.

This is the only way via the kids as the adults are too stuck in their ways to want to change. So we ask help of the local kids with our annual pick up in September. We pick rubbish from the beach at every site we go to and from underwater.

This doubles the effect as customers see us taking care of the environment and follow suit. The very fact that we dive with small numbers (Max 4) also means we can instruct more effectively about environmental impact issues like, good buoyancy, tidy equipment (not dangling and hitting reef) no sand kicking (stopping the reef feeding). We also are passionate about our fishes and pass on lots of aquatic information to each customer. We really believe that once someone has been 'urged' they are a better, more responsible, non coral bashing, informed, and environmentally aware diver and person.

We do presentations to the local schools about responsible behaviour towards the sea and hand out the Arabic version of the Project Aware brochure so that hopefully the message spreads even further.
Popular similar holidays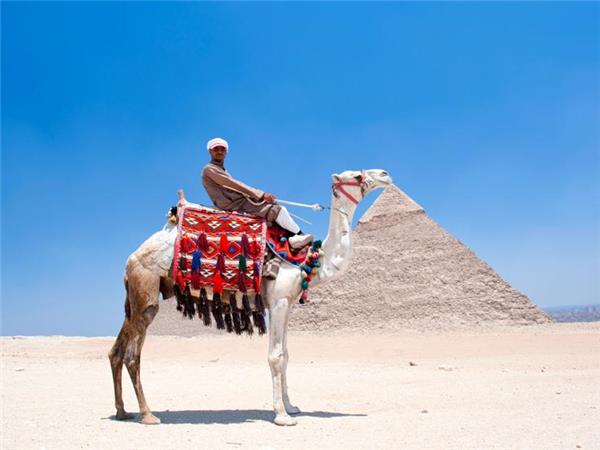 Discover Egypt on this amazing 9 day tour
From £999 - £1199 10 days excluding flights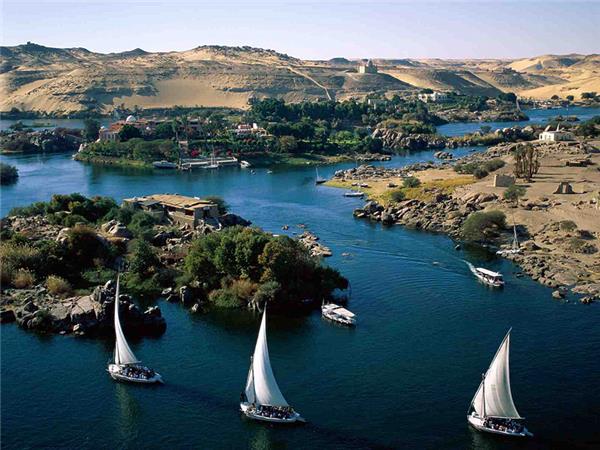 Discover ancient temples & tombs & travel by Nile cruise boat
From £1599 - £2179 9 days including UK flights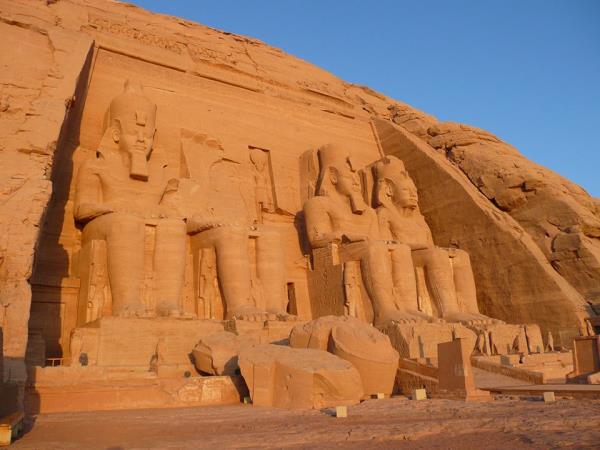 Cairo, Giza, Luxor & Aswan Nile Cruise & Red Sea Holiday
From £935 - £1822 12 days excluding flights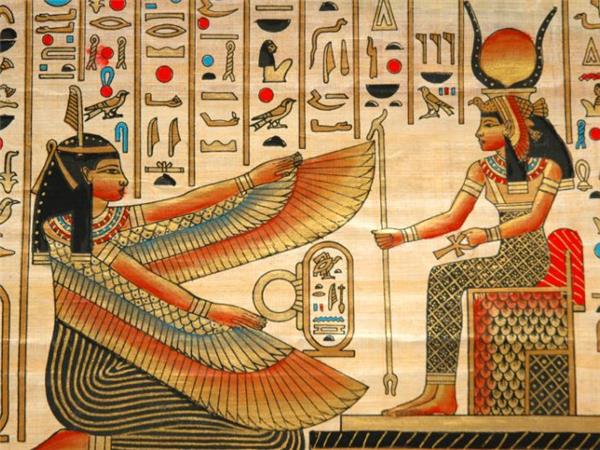 An Egyptian adventure the whole family will remember
From £1399 - £1499 12 days excluding flights