"Choose from a variety of yoga inspired retreats at lovely venues close to sea in the sunny Alicante coast of Spain."
Highlights
Morning and evening yoga classes | Meditation | Coastal hiking | Home-cooked vegetarian dinners | Local tapas bars | Beaches | Relaxation | Refreshment | Opportunity for guided bike rides, horse trekking, biking, pampering therapies, Spanish cookery workshops, paddle boarding & sea kayaking (in warmer months). Other retreat locations/itineraries are available - feel free to ask us.
Description of Yoga holidays in Spain
Welcome to Yoga Holidays in Spain!

Since 2003 we've organised our yoga inspired retreats at lovely little hotels close to the sea in the sunny Alicante region of Spain. Retreats that are suitable for keen yoga beginners to the super flexible yogi!

Here in this area of Spain the beautiful scenery and coast hugging mountains tumbling to the sea are just breath taking. And, courtesy of the underground springs, we're blessed with an abundance of Mediterranean fruits & vegetables year round - avocados, peppers, aubergines, courgettes, olives, almonds, peaches, pomegranete, peaches, oranges, figs & apricots.

The superb climate here even led the World Health Organisation to declare this zone to be one of the healthiest on Earth! A great choice for our retreats!

Over the years we've noticed that guests like more than 'just yoga' on their holiday & so we have a range of various programmes that all include a healthy dose of yoga alongside other activities you can chose to do if you wish.

2018 RETREAT DATES

As we like to be fresh for when you're with us (we want to look after you supremely well) we ONLY run retreats on these dates:

March 22-27 - Yoga & Hiking Retreat
April 12-17 - Yoga & Hiking Retreat
April 26-1 May - Yoga & Pilates Holiday
May 10-15 - Yoga & Fitness Holiday
May 24-29 - Pure Yoga Going Deeper
June 7-12 - Yoga & Fitness Holiday
June 21-26 - Pure Yoga Going Deeper
July 5-10 - Pure Yoga Going Deeper (a lighter programme as its super warm .. hence price is lower)
Sept 6-11 - Yoga & Fitness Holiday
Sept 20-25 - Yoga & Pilates Holiday
Oct 4-9 - Yoga & Hiking Retreat
Oct 18-23 - Yoga & Hiking Retreat
Oct 29-2 Nov - 4 night Yoga & Hiking Retreat

See below for retreat overviews.

RETREAT LOCATIONS

Ours are NOT 'rustic' retreats & so you'll NOT be sleeping in a tent, hot caravan or damp wooden cabin! Nor will you have to share bathrooms or be asked to share you room with someone else.

Since the very beginning our ethos has been to provide superb yoga retreats at affordable prices at lovely little hotels that have a touch of luxury where you'll have your own double room & private bathroom.

We never expect our guests to share rooms .. unless you want to bring a friend to share with of course! Below you'll find details of our retreat hotels.

RETREAT OVERVIEWS

Yoga & Hiking Retreats
Great for anyone who likes the combination of yoga with hiking in stunning scenery. Includes twice daily yoga with experienced teachers, a guided countryside hike, guided mountain hike with picnic, a self-guided coastal hike & delicious healthy food. Based at a tranquil 4* country house hotel with pool near the sea. If you wanted to do more, there's biking, aerial yoga, Spanish cookery workshop, therapies and time to explore the town nearby, or laze by the pool in the sunshine.

Yoga & Pilates Holidays
Notice a huge improvement in your posture, core, strength and mobility in just a few days. Our yoga & pilates holidays are a great combo of daily yoga & pilates with super experienced teachers. Plus, we add 5 additional workshops to help progress your practice. Based at a tranquil 4* country house hotel with pool near the sea. We also invite you out on a guided 14k nature hike, feed you delicious healthy food and offer additional activities such as therapies, massages, aerial yoga, and biking.

Yoga & Fitness Holidays
The perfect escape for those who like to do yoga plus other fitness activities to stay fit & well. However, you don't have to be super fit as our instructors are here to inspire you to find your boundaries ... not push you beyond them. There's yoga, Pilates high intensity interval training, weight based strength training, core stability class, mountain hike & bike ride together with time out to enjoy the onsite fitness & relaxation facilities. Based at a Spa Resort with spacious guest suites, 2 gyms, indoor & outdoor pools, Thermal Spa with jacuzzi, steam & hydro jet pool and chill out room. These retreats are FULL BOARD - so all your delicious & healthy gourmet cuisine is included.

Pure Yoga : Going Deeper Retreats
These include all that yoga has to offer to help deepen and progress your practice. Twice daily yoga with teaching tips to help develop your asanas (postures), cleansing pranayama (breath work), mind calming meditations and workshops. Based at a truly gorgeous little boutique hotel near the sea. Time to enjoy the beach & explore the beautiful town with so much culture & style. We also include a coastal hike, delicious healthy food and additional activities such as therapies, yoga on the sea (yes!), aerial yoga, guided biking, sublime massages & therapies.

RETREAT LOCATIONS

All retreats take place at Spanish owned lovely little hotels near the sea an hour north of Alicante. We have an airport transfer service for guests - see below for details.

We believe you deserve space and comfort to truly unwind and relax and so our venues reflect this by each offering spacious rooms, private ensuite bathrooms, a daily maid service to freshen up your room - we don't want you to lift a finger!, a pool or beach nearby, onsite restaurant, charming town to explore within a short stroll and our onsite Retreat managers to look after your every need.

As the majority of our guests come on their own, everyone is given their own ensuite double room for a reasonable £75 for the week - unless you'd like to share with a friend.

VENUE 1 - 300 year old Olive farm in the coastal town of Altea.
Yoga & Hiking and Yoga & Pilates Holidays.

This farm has been owned by the same local Spanish family for several generations before they converted it into a comfortable country house hotel with pool, a light filled yoga studio, small sauna & gym, restaurant and 22 spacious double ensuite rooms. Fabulous location with amazing views.

VENUE 2 - Luxury Health & Fitness Spa resort close to the town of La Nucia.
Yoga & Fitness Holidays.

A purpose built health & fitness resort with spacious guest suites, excellent fitness & relaxation facilities - 2 gyms, a yoga studio, 12.5m indoor pool, outdoor lagoon pool with sunbeds, Thermal Spa with steam room, sauna, hydro massage pool and spa treatment rooms.

VENUE 3 - Gorgeous little boutique hotel near the sea in the vibrant coastal town of Denia.
Pure Yoga : Going Deeper Retreats

Outstandingly beautiful little hotel 10 minutes walk to the sea in the vibrant coastal town of Denia. This lovely house was built in the 18th century for a wealthy merchant & his family before becoming this wonderful hotel with 18 ensuite double rooms and a peaceful courtyard garden where we practice yoga in the fresh air and under perfectly clear blue skies.

AIRPORT TRANSFERS
Nearest airport is Alicante. Our private transfer service aims to leave the airport on arrival day between 11.00 & 13.00 and arrive back at airport on final day for midday. Transfers take an hour & are €40 each way. Alternative arrangements can be made for flights outside of our transfer times.

WHAT'S TO LOVE ABOUT OUR RETREATS?:

* We offer a choice of programmes

* Beautiful venues close to the sea that offer a true taste of Spain and a touch of luxury

* In addition to yoga, each retreat offers a variety of 'fun-but-good-for-you' activities to help you get to see and know more about this beautiful part of Spain.

* Every guest has their own well equipped double room at the lowest single supplement we've seen in our industry - £75 for the entire retreat.

* Private ensuite bathrooms - no sharing ... so spread yourself out!

* Carefully designed yoga classes to soothe and gently challenge, ideal for keen beginners to advanced

* Fresh & healthy plant based meals using seasonal & locally sourced produced with the occasional offering of fish for those that would like it.

* Do as much or as little as you like - nothing is compulsory - relax in the sun for the week if that's what you need

* Time every day to laze by the pool, take a snooze, read, chat, head to the beach or explore local sights

* Our experienced retreat managers on site each day to ensure you don't have to lift a finger

* The benefit of our many years of retreat organisation experience. Nothing is forgotten or left to chance.

* And you might like to know we're a legal registered business - sadly many yoga holidays are not - so with us you can be sure your holiday and funds are in safe hands

So, that's all from us today - thanks for reading! We'd love to meet you now you've found us so get in touch & let us know which retreat you can make. Hasta Pronto!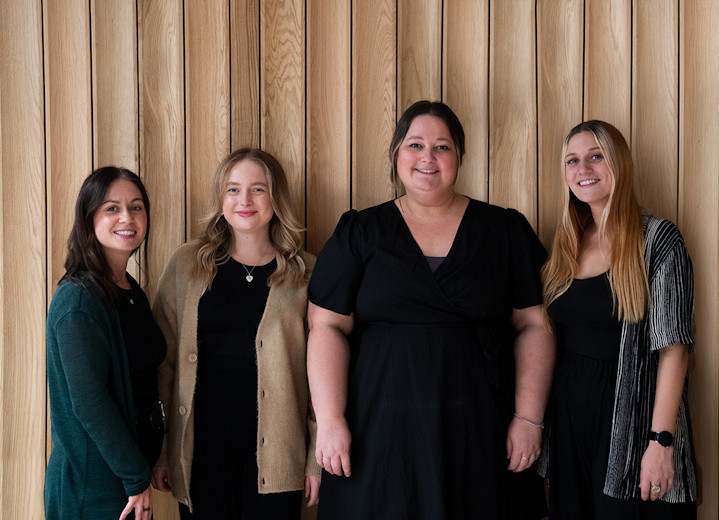 Check dates, prices & availability
Date
Price per adult
Basis
Status
21 Jun 2018
£ 745
excluding flights
Full
05 Jul 2018
£ 565
excluding flights
Full
Our top tip:
With a variety of yoga inspired retreats and complementing activities on offer, do ask for advice on finding the right programme for you.
Trip type:
Small group, max. 10 per class. Min. age 15.
Activity level:
Beginners & intermediates.
Accomm:
En suite room in a boutique hotel
Solos:
Welcome, small supplement for own room
Included:
Two daily yoga/pilates classes, coastal guided walk, meditation workshop.
Meals:
Unlimited herbal teas & fruits, all breakfasts, 3 dinners. Mostly vegan/vegetarian.
Responsible tourism
Responsible tourism: Yoga holidays in Spain
Our holidays take place at carefully chosen venues run by friendly local families and we employ many local people as our guides, drivers, housekeepers, cooks, therapists & teachers not just because they are local, but because they are the lifeblood of the area and bring local colour and information that you'll not find in guidebooks.

Our local team help our holidays come alive but, in the cold light of day, we realise we help to keep local families together because, without (y)our support, these families could have to separate & move away to find work elsewhere.

Energy & Recycling: We run our business efficiently, recycling all waste material & using natural resources as sparingly as possible. All guests are encouraged to act responsibly by minimising their use of electricity, recycle waste packaging and in specifying when they need fresh towels. All water taps & toilets have been fitted with a device to reduce water flow, low energy light bulbs have been installed and hotel rubbish is recycled according to local authority policies.

Supporting Local Charities: We support two local charities with donations from our profit; a donkey sanctuary that cares for old or abandoned donkeys and a Home for children who are at risk.

Building Restoration: In the construction & renovation of the hotels, natural local materials where used and existing features preserved rather than replaced.

Food: We serve typical local dishes with virtually all ingredients being grown or caught locally. This not only minimises packaging and supports local food producers, but our meals can then maintain optimum nutrition levels, being only hours from the ground/sea to the table.

Culture: We encourage guests to explore & immerse themselves into the Spanish way of life by dining at local restaurants, visiting markets and buying gifts from local artisans and producers. And, if there's a local festival … everyone's invited to immerse themselves and taste the Spanish's love of fiestas!
18 Reviews of Yoga holidays in Spain
---
Popular similar holidays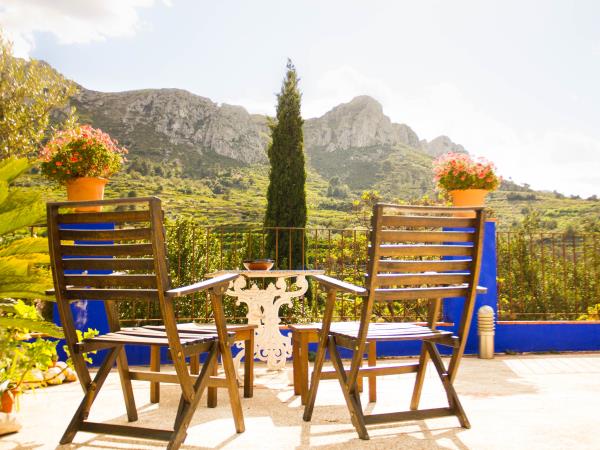 Yoga and meditation in the magical countryside of Valencia
From €516 6 days excluding flights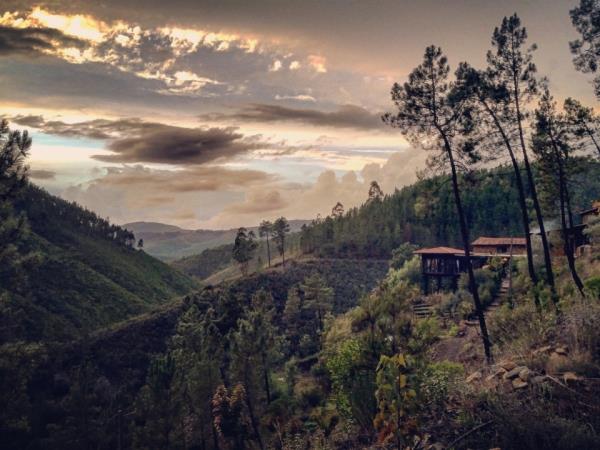 A stunning Yoga retreat in the Portuguese mountains
From €800 - €1200 7 days excluding flights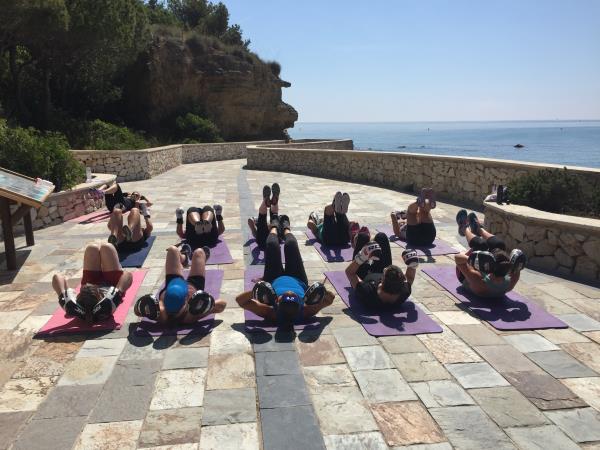 Luxury weight loss, detox, fitness & wellness retreat Spain
From £1095 - £1195 7 days excluding flights
Yoga, massage and mud baths in the Portuguese mountains
From €800 - €900 7 days excluding flights