Nakasendo Trail walking tour, Japan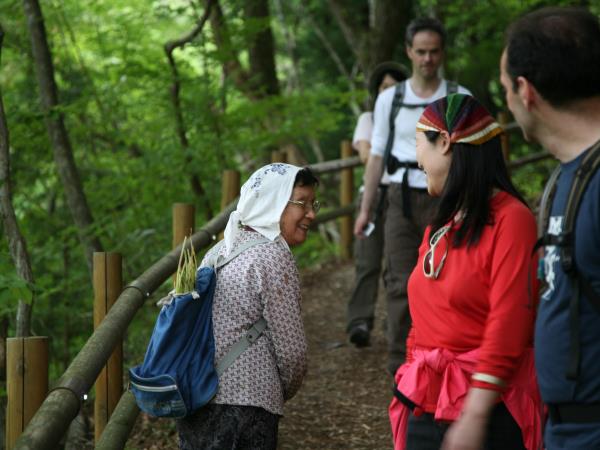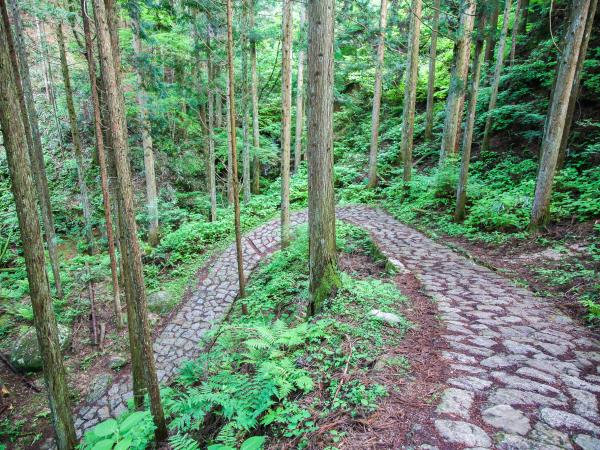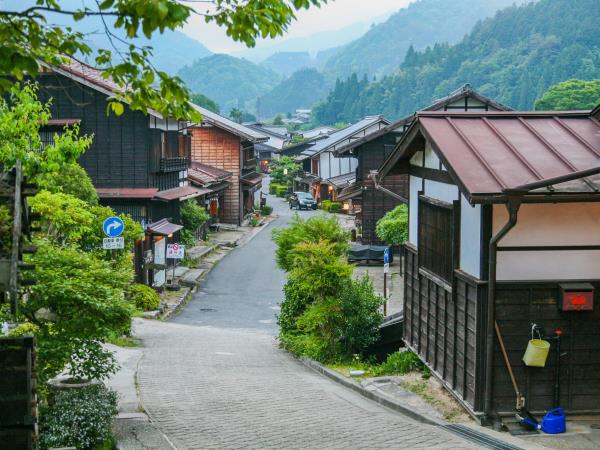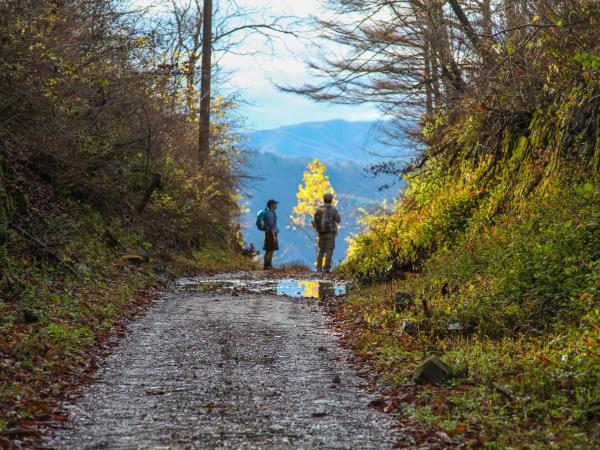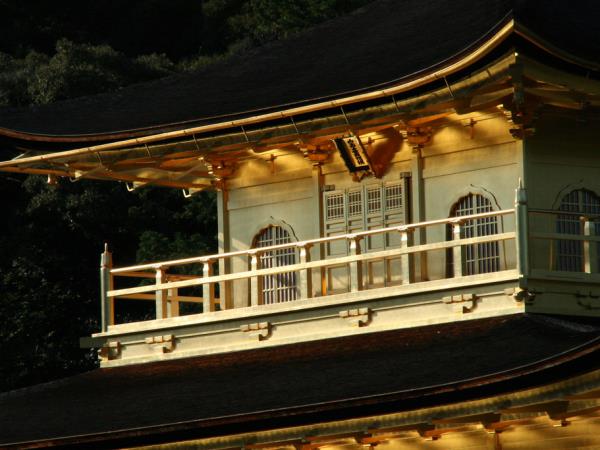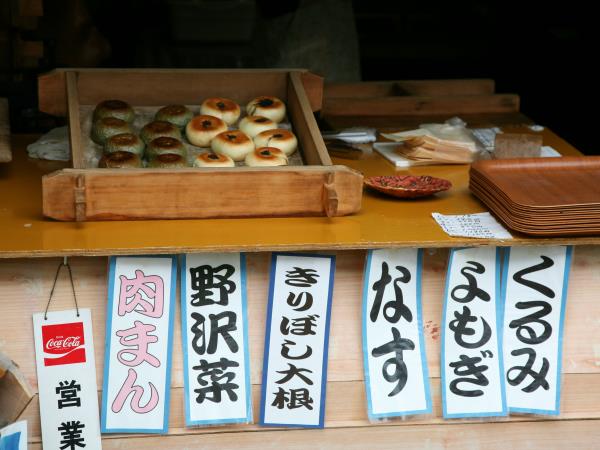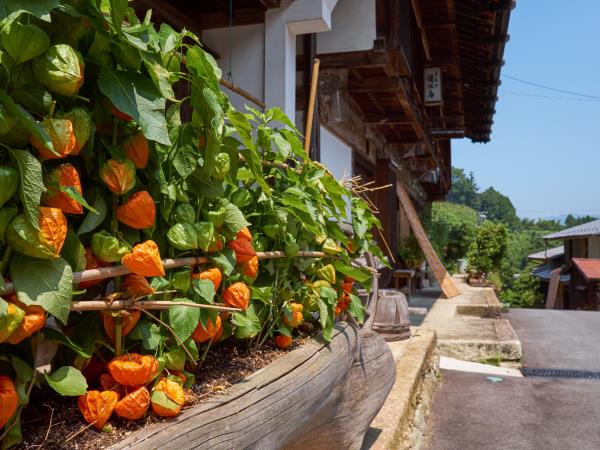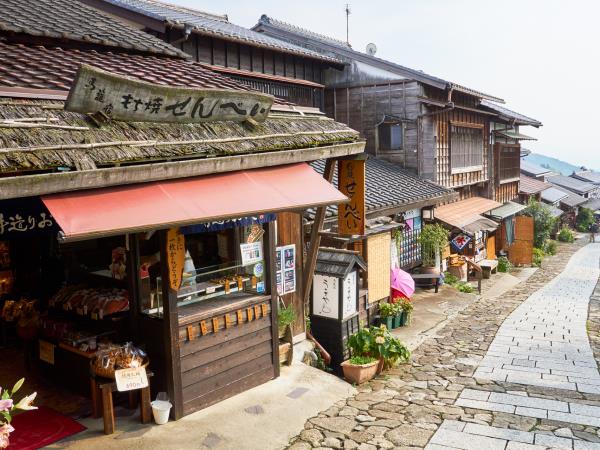 One of our top Japan walking holidays is all about departing the crowds and experiencing Japan's rural side. Walking from village to village along the Nakasendo trail, you'll do just that, eating and sleeping in family run inns and shukubo.
There is a single room supplement, which will guarantee you a single room in the Tokyo, Osaka and Kyoto hotels
Description of Nakasendo Trail walking tour, Japan
The Nakasendo trail linked Kyoto to Tokyo during Japan's feudal period. It was the 'road through the mountains' (as opposed to the Tokaido route which travelled the Pacific coast) travelled by feudal lords and their retinues, samurai, merchants, and travelers. Along the route were 69 'post towns', where weary travelers could rest before continuing on the next leg. Our journey will start in Tokyo, known as Edo during Japan's period of rule by the Shoguns. We will then spend four days walking along the Nakasendo. By day we will walk along the ancient route as it passes through beautifully-preserved villages along an easy path, and by evening we will stay in traditional country inns enjoying exquisite regional cuisine prepared from the freshest ingredients, soak in natural hot springs, and enjoy the warm hospitality of our hosts. Enjoy bathing in hot spring water after a day on the trails!
Itinerary
| | |
| --- | --- |
| Day 1: | Meet in Tokyo. Meet your guide at the tour hotel in central Tokyo. In the evening, there will be a Welcome Dinner at a local restaurant. |
| Day 2: | Sightseeing in Tokyo. Our first full day in Japan will be spent on a walking tour of Tokyo, visiting Ueno and the Tokyo National Museum, as well as the grand Meiji shrine. In the evening your tour leader will be on hand to help you with ordering dinner. Overnight in city centre hotel. |
| Day 3: | Nakasendo Trail walking day 1. Our journey through rural Japan begins with a journey from Tokyo to the remote Kiso valley. Over the next three days we will walk by day from village to village, staying by night in small, family-run country inns (ryokan). After a lunch of buckwheat noodles in the local town of Shiojiri, we will walk 2 miles to Narai from Hirasawa, one of 11 'post-towns' along the Kiso valley section of the Nakasendo. Post-towns were resting places, where travelers could find accommodation and food as they walked between Kyoto and Edo (as Tokyo was then called). Hirasawa is known for its locally-produced lacquer ware, and there may be a chance to see the craftsmen at work. Stay in Narai, a beautifully-preserved post-town. Our lodgings will be an atmospheric traditional ryokan. |
| Day 4: | Nakasendo Trail walking day 2. On our second day there will be a 5-mile walk from Narai to Yabuhara over Torii Pass and then we will continue by train to Kiso-Fukushima. There we will stay in a lovely traditional ryokan with its own natural hot spring. Soak in the indoor baths made of cypress wood or try the outdoor baths surrounded by trees |
| Day 5: | Nakasendo Trail walking day 3. We will transfer from Kiso-Fukushima to Nojiri by train, and then walk 12 miles along the Nakasendo Way to Tsumago, passing along the way through delightful small villages and rice fields. Another of the post-towns on the former Nakasendo trail, Tsumago has been preserved by strict self-imposed rules that prohibit the sale, rental or destruction of the handsome houses. It's a living museum, but one which is still inhabited by the local residents. We will arrive in the afternoon, with a little time to wander the streets, tasting gohei-mochi, skewered balls of pounded sticky rice covered in a sweet paste of miso, sesame and walnuts. |
| Day 6: | Nakasendo Trail walking day 4 & Osaka. From Tsumago we will walk the 4 miles to Magome, our last stop in the Kiso Valley. You will have lunch in Magome and time to explore the many small shops. We will transfer by train to Osaka and check in to our hotel. |
| Day 7: | Nara. In the morning we will transfer by train and have a guided walk of Nara. Many of Japan's greatest cultural treasures are concentrated in and around the city, with eight UNESCO World Heritage sites. Our visit concentrates on the area near Nara Park, where the Todaiji temple, Nigatsu-do and Sangatsu-do halls, Kasuga shrine, Shinyakushi-ji temple, Kofuku-ji temple, Shosoin treasure house, and Isuien garden are located. The park is also home to a thousand or more free-roaming deer. Todaiji's Daibutsu-den is the largest wooden building in the world, and houses a 16- metre tall bronze image of the Rushana buddha.. Prior to being rebuilt three hundred years ago, the awesome structure was even bigger than it is today. In the afternoon, there will be free time to relax or wander through the old town.We will return to Osaka in the evening. |
| Day 8: | Yoshino. From Osaka our journey takes us to the ridge top village of Yoshino, and a comfortable ryokan. We will visit Yoshimizu Temple (connected to historical figures such as Minamoto no Yoshitsune, Emperor Godaigo, and Toyotomi Hideyoshi), and explore the area. |
| Day 9: | Mount Koya. From Yoshino we will take the scenic train to Mount Koya, situated in a bowl-shaped valley filled with stands of cedar trees 800 metres up in the mountains of the Kii Peninsula. Since the 9th century, when the monk Kukai (also known as Kobo Daishi) founded the first temple and the Shingon sect of Buddhism, Mount Koya has been a place of religious devotion and ceremony. Today there are more than 100 monasteries, many of which have shukubo (temple lodgings). We will stay in one of the elegant temples, run by the monks, and dine on shojin-ryori (Buddhist vegetarian cuisine). There will be a guided walk through the vast Okuno-in cemetery, with thousands of graves and memorials to feudal lords and other past luminaries. |
| Day 10: | Transfer to Kyoto. There will be the opportunity to get up early and join the Buddhist morning service if you wish. Afterwards, we will visit Kongobu-ji temple, the head temple of the Shingon sect. After lunch, we will travel by train to Kyoto. After checking in at the hotel, we can enjoy an evening walk in Gion, Kyoto's geisha district and there is always the possibility of seeing a geisha or maiko (apprentice geisha) making their way through the narrow streets. |
| Day 11: | Kyoto. There will be a half-day walking tour this morning. First of all we will visit the Sanjo-ohashi Bridge, the western end of the Nakasendo Trail. From there, we will visit Ryoan-ji, with its famous rock garden of raked gravel and 15 moss-covered boulders. It is not possible to see all 15 boulders at once from any place in the garden. It is said that if you can see all 15 you have achieved enlightenment. Afterwards, we will visit the famous Kinkaku-ji, also known as the Golden Pavilion, originally built by the Ashikaga Shogun in the 15th century as a place of contemplation and rest. There will be free time in the afternoon so you can explore the area further or shop for crafts. In the evening, there will be a farewell dinner with your guide. |
| Day 12: | Tour ends. On our final day we say farewell. If you wish to stay a few days longer we will be happy to help. |
Price information
Check dates, prices & availability
Reviews
7 Reviews of Nakasendo Trail walking tour, Japan
---
Responsible Travel
As the pioneers of responsible tourism, we've screened this (and every) holiday so that you can travel knowing it will help support the places and people that you visit, and the planet. Read how below.
Planet
1. Protection of Local environment
Our tours are all small-group, both avoiding the need for large vehicles and hotels, and ensuring we don't overwhelm the places we visit.
Where our tours use mountain or countryside trails, we ensure that we don't damage vegetation by using only established trails. We leave what we find, so no taking of plants, rocks, archaeological artefacts, etc.

2. Wild life
We respect wildlife by avoiding quick movements, loud noises, getting too close and feeding animals. We help with the preservation of local culture by educating visitors about local traditions and crafts, and making the history and culture a central theme of their visit.

3. Energy
We reduce the consumption of energy by unplugging all electronic appliances when leaving the office. During the day when it is bright we use natural sunlight and avoid turning on the light. During the summers we use electric fans instead of air conditioners.

4. Waste
We follow the principles of 'Leave no Trace' on our walking tours. We do not leave behind any waste on our tours. On our walking tours we dispose of all waste properly to avoid contamination of water sources. We avoid as much the use of paper, and do as much of our marketing as possible on-line, using internet fax and avoid printing out paper. When we do print we use double side as much as possible.

5. Transport
We use local public transport as much as possible where this is an option, lessening the environmental impact of extra vehicles on small country roads.
We encourage our employees to walk/bike to the office
People
A fair deal
We work only with small local businesses rather than international chains, and where possible we source goods and supplies locally, using only small, locally-owned and run accommodation and restaurants. This ensures that as much as possible of the money remains within the local economy.

For our accommodations where possible we choose to use locally family inn run by family for generations. On this Nakasendo Trip we use Daikichi an accommodation that has run in the family for three generations.

We higher local staff and provide sickness and holidays benefits. The local staff is given full responsibility of tour operations encouraging great responsibility and fostering management skills.

Our tours often visit the lesser-known (but equally enchanting) areas of the countries we visit, and this helps to spread the economic benefit of tourism more evenly.
Small group tourism encourages young people who would otherwise leave to find work in the cities to stay and start small-scale sustainable enterprises that cater to visitors. We try to avoid the destinations that cater to mass-market tourism, taking our guest to the lesser-known but if not more rewarding places that larger tour companies tend to avoid due to their unsuitability for large groups. This means our clients money will end up in small community that may have little in the way of work for its young people.

2. Local Crafts & Culture
To offer unique, engaging and educative tours which take visitors to lesser-known countries and regions, and introduce them to the culture, history and traditions of the people who live there. We provide cultural classes which help spread and preserve the culture, knowledge and traditions of the locals. We also encourage our tour leaders to have a deep knowledge of the local people and culture. They have often lived and worked locally for many years. By travelling the quieter backroads and encouraging personal contact with the local people, we reveal a side of these countries that most visitors never see.
Popular similar holidays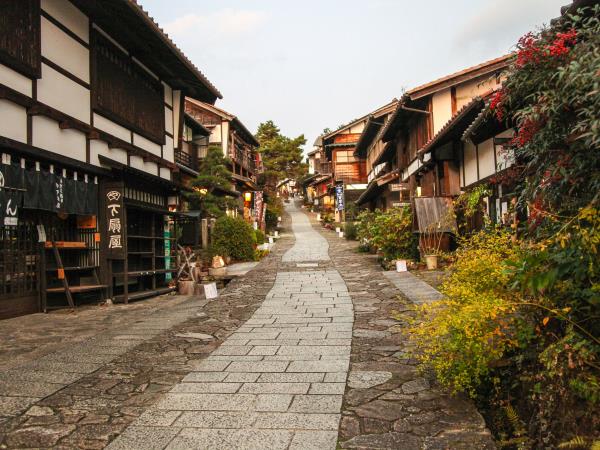 From £845 - £1495 5 days excluding flights
Self-guided walking along Japan's ancient Nakasendo trail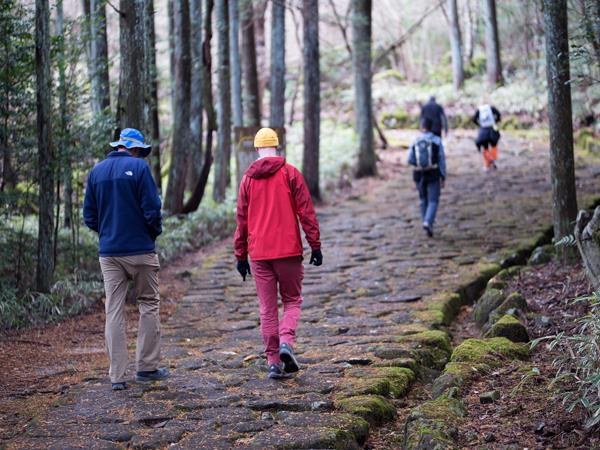 From £3630 17 days excluding flights
A challenging walking and hiking holiday in Japan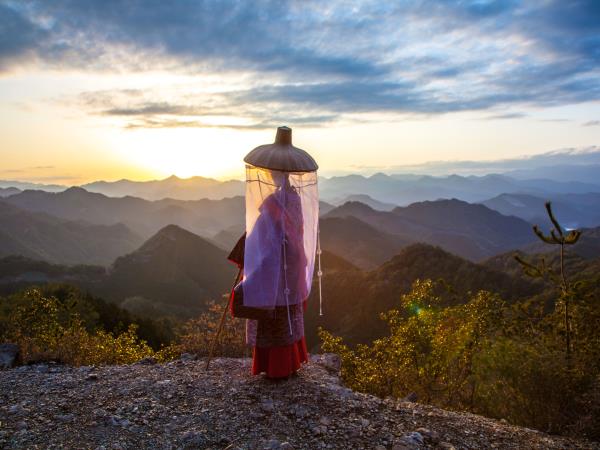 From £865 - £1625 6 days excluding flights
Self guided walking on the Kumano Kodo Trail