Our walking holidays in Japan
Walking holidays in Japan leave the fascinating but crowded cities behind for countryside which is especially stunning during spring and summer, when the trees take on dramatic hues. Iconic pilgrimage walks such as the Shikoku Trail and the Kumano Kodo roam temple to temple through spectacular mountain and forest landscapes, while the Nakasendo Trail sees you follow in the footsteps of samurai. Usually tailor made and self-guided, though guided small group trips are available, our Japan walking holidays give you the pleasure of staying in family-run ryokans and minshukus, resting tired limbs in onsen hot springs, and dining on sumptuous locally sourced food.
Our top Walking holidays in Japan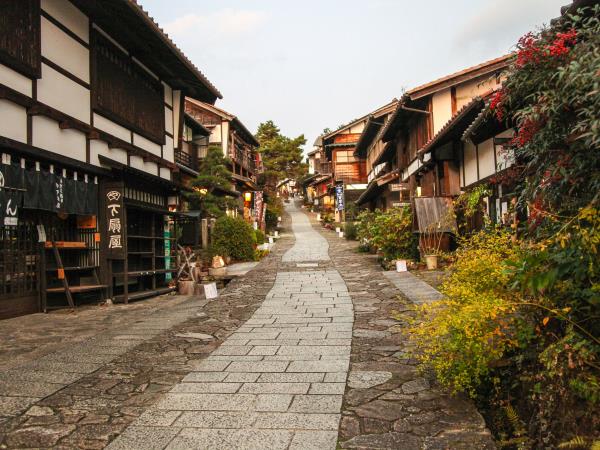 5 days
ex flights
Self-guided walking along Japan's ancient Nakasendo trail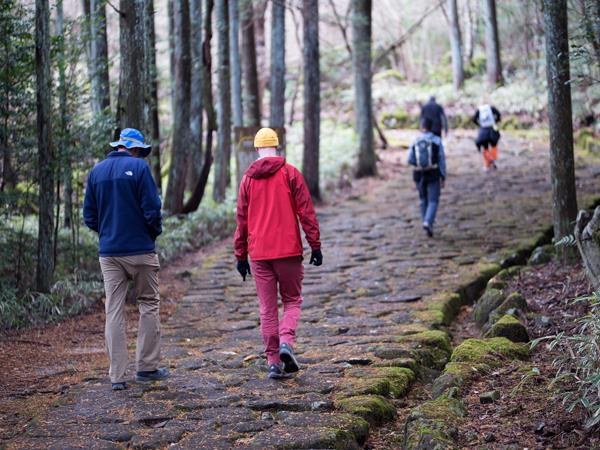 17 days
ex flights
A challenging walking and hiking holiday in Japan.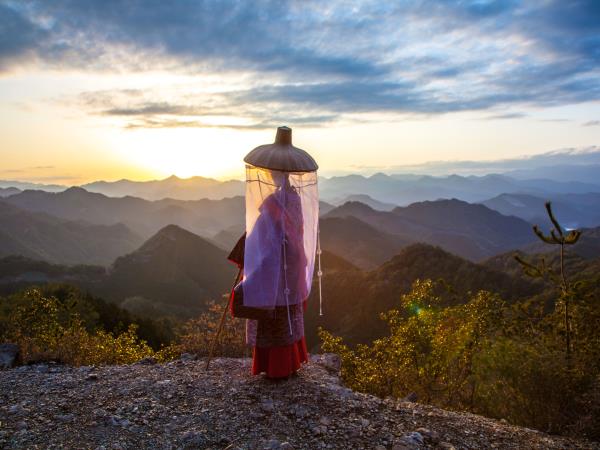 6 days
ex flights
Self guided walking on the Kumano Kodo Trail
Map & highlights
Japan is home to several superb pilgrimage trails; the Nakasendo Trail from Tokyo to Kyoto is among the best-known. Pilgrims have hiked between the three sacred shrines on the mountainous Kumano Kodo Trail for centuries, while the Ohenro-san, as those on the Shikoku Pilgrimage are known, are instantly recognisable by their traditional white clothing. Elsewhere, Nikko National Park lies on the famous 'Romantic Road', its foliage beguiling in autumn. Don't miss having an onsen bath in Yumoto. Mountains hold great spiritual significance in Japan: the iconic Mount Fuji and the three peaks of the Dewa Sanzan can all be climbed at certain times of year.
1. Dewa Sanzan
The Japanese have a long history of mountain worship, and the three sacred peaks of Mt. Gassan, Mt. Haguro and Mt. Yudono, are collectively known as the Dewa Sanzan. Located in central Yamagata, try and come in summer when all three are accessible. Haguro has a stunning pagoda at the top, and the other two have obligatory shrines. But all are special places.
2. Kumano Kodo Trail
Located on the Kii-peninsula, this 258km route covers the Heian period (794-1185) pilgrimage trail linking three Kumano shrines. At this time emperors and aristocrats sought spiritual solace in nature and mountains, as pilgrims still do today. With temples and omnipresent Oji-shrines tucked into bamboo forests, mountain valleys and villages en route, it's both ethereal and exquisite no matter which section you explore.
3. Mount Fuji
A symmetrical volcanic cone, dusted with snow, it lies at the heart of Fuji-Hakone-Izu NP, easily accessible from Tokyo. Believed to be a sacred place, Japanese flock to its heights, and the 1000 year old Murayama Sengen Jinja temple, just before the 5th level of the climb. Although the Fuji Gen temple in the foothills is enough elevation for many. Summiting at sunrise from Honhachigome is the thing to do.
4. Nakasendo Walking Trail
Over 500km long, it was established in 8th century to link Kyoto and Edo (now Tokyo) so that feudal lords could journey through mountainous terrain, building an empire in the process. There are still 69 'post towns' en route, where you can stay in traditional ryokan inns, bathe in thermal springs, and bask in mountain magnificence. Most holidays cover small, easy sections, linking them with train journeys.
5. Nikko National Park
Just 125 km from Tokyo, it is very popular for escaping cosmopolitan crowds. The gateway town is World Heritage site Nikko, a must visit en route to the mountains. It is a sacred place for Japanese because of the Tosho-gu shrines - resting place of the Tokugawa shoguns. Hikes up to the Senjogahara Plateau, around Lake Chuzenji, across the Oze Marshlands or to the summit of Mt. Nakimushi are all highlights.
6. Shikoku Island
The smallest of Japan's four main islands, many people come here on the pilgrimage trail which covers 88 temples. Or take in a handful of them while dipping in and out of luscious landscapes such as the Iya valley, part of the Mt. Tsurugi Quasi-National Park. Or walk along the Yoshinogawa River, through forests, coastline and end up at hot springs, including Dogo, Japan's oldest spa resort dating from 8th century.


Nakasendo Trail, Japan
Established in the 17th century to help feudal lords, their samurai guards and merchants easily get from Kyoto to Edo (now Tokyo), the Nakasendo Trail is over 500km long – but most walkers will only cover a short segment. The route links a series of 'post towns' which offer accommodation, often in traditional ryokans, where you can soak in a hot spring bath. You can walk the
Nakasendo Trail
at any time of year, but in winter it's magical – dusted with snow and with few other people around. Most holidays also allow some time in Tokyo and Kyoto.
Kumano Kodo Trail, Japan
When you walk the Kumano Kodo Trail through the Kii Mountains south of Kyoto, you are following in the footsteps of pilgrims who have made this journey for thousands of years. The
Kumano Kodo
links three sacred shrines, but the mountains themselves have immense spiritual significance too. Whether you bow to a deity or not, you cannot fail to enjoy the ethereal landscapes, as well as the many traditional villages that you'll pass along the way. Almost 260km in length, the route can be broken up, with the mountainous Nakahechi – four or five days in total – the most popular section.
More about walking holidays in Japan
Shikoku Pilgrimage, Japan
The
Shikoku Pilgrimage
loops around Japan's smallest island for 1,200km, offering a path to spiritual enlightenment for the faithful. Many will break it up into stages, sometimes taking years to complete the route. Walks begin and end at Mount Koya, the spiritual HQ of Shingon Buddhism, and take in 88 official and 20 unofficial temples linked with the founder Kobo Daishi. You'll identify followers by their distinctive white clothing, conical hats and staffs. Most Shikoku holidays are self guided, and will cover terrain that is sometimes challenging through mountains, rice paddies, fishing villages and hot spring towns.
Nikko & Yumoto Onsen, Japan
Two hours north of Tokyo by train and set on Japan's famous 'Romantic Road', Nikko National Park is home to the UNESCO-listed, 15th-century Toshogu Shrine. Lovely hiking trails thread the mountainous scenery, through forests and villages, and past hot springs and lakes, where you may encounter deer and monkeys.
Nikko walking holidays
are often combined with a stay at a ryokan in the nearby town of Yumoto, renowned for its thermal hot springs. Aim to come in October, when the colours in the foliage are divine;
momijigari
is the Japanese term for admiring autumn leaves.
If you'd like to chat about Japan walking or need help finding a holiday to suit you we're very happy to help.