Top 10 destinations for travel in April 2024
April is a transformative month – especially now, as Covid-19 travel restrictions ease across most of the world. Most of Europe is waking up after its winter slumber, with mountain meadows filling with wildflowers and migratory birds, and cities and towns unfurling under warmer weather, celebrating spring festivals. Cooler temperatures make the Caribbean and Middle East explorable, so you can travel without breaking too much of a sweat. And in many places, it's your last chance to cash in on the last month of low season, when you can cruise Croatia or hike the Amalfi Coast in peace.

Keep reading to discover our best destinations to travel to in April.
1. Discover Sri Lanka
Hovering between the two monsoon seasons, April is one of the best times to explore Sri Lanka. Hot, sunny days are great for visiting the elephants at Minneriya and Yala national parks, climbing Sigiriya Rock Fortress, exploring Kandy's temples and market, and hiking the cool highlands of Horton Plains. The tonic for weary legs? The circuit of sandy, palm-shaded beaches, of course.
Our top selling trip:
Sri Lanka tailor made holiday
See all our trips:
Sri Lanka holidays
Read more:
Sri Lanka travel guide
2. Get active in Andalucia
Andalucia in southern Spain is pleasantly warm in April, rolling out longer days filled with plenty of sunshine – ideal for activity holidays. Go rafting, kayaking, canyoning and swimming in mountain lakes and rivers, before stargazing under cool but clear night skies. April is also when the almond trees blossom white and pink in rural Andalucia, covering hillsides for miles.
Our top selling trip:
Altiplano de Granada activity holiday in Spain
See all our trips:
Andalucia holidays
Read more:
Andalucia travel guide
3. Hike the Amalfi Coast
April is your last chance to go to the Amalfi Coast before the crowds arrive. Wisteria hangs over the streets and villas in Positano and Ravello, and it's warm enough to dine out under jasmine trellises and picnic in orange groves where trees are just starting to blossom. Cooler temperatures are great for hiking too.
Our top selling trip:
Amalfi Coast walking holiday
See all our trips:
Amalfi Coast holidays
Read more:
Amalfi Coast travel guide
and
Italy travel guide
4. Immerse yourself in Cuban culture
April is the best month to travel to Cuba. Daily temperatures hover at around 25°C, so you can comfortably explore the ins and outs of Cuban culture. Tour Havana in a classic car while learning about the realities of the trade embargo from a local guide, take salsa lessons in Trinidad, and learn all about tobacco farming in the Vinales Valley.
Our top selling trip:
Cuba salsa holiday
See all our trips:
Cuba holidays
Read more:
Cuba travel guide
5. Jet off to Jordan
Made up of swathes of searing desert, timing is everything in Jordan. April is an excellent time to go on a tour in cooler weather, taking in the Roman temples of Jerash, mosaic-laden Madaba, Mount Nebo and the rose-red city of Petra. Most tours end beside the water at the coral reefs of Aqaba or the salty Dead Sea.
Our top selling trip:
A week in Jordan
See all our trips:
Jordan holidays
Read more:
Jordan travel guide
6. See Costa Rica's wildlife & beaches
You'll encounter barely any rain while travelling to Costa Rica in April. One of our top holidays gives you a taster of everything, from suspended walkways past volcanoes and through cloud forests to turtle beaches in Tortuguero National Park. Local guides are indispensable, revealing insights into conservation projects and life in Costa Rica.
Our top selling trip:
Costa Rica highlights and beaches holiday
See all our trips:
Costa Rica holidays
Read more:
Costa Rica travel guide
7. Watch out for whales in the Azores
April marks the moment when whales begin moseying through the Azores' Atlantic waters in search of food. Blue whales are some of the first to appear; the volcanic islands double as a spectacular backdrop for spotting the biggest animal on our planet. Temperatures warm to the low 20°Cs in April, plus direct flights and ferries are more frequent than the winter months.
Our top selling trip:
Whale watching in the Azores
See all our trips:
Azores holidays
Read more:
Azores travel guide
9. Walk & talk in the Picos de Europa
In April the peaks are still capped with snow and wildflowers are sprouting in the Picos de Europa. The conditions are changeable in these mountains in the north of Spain, so go with a guide – or, even better, a guide and teacher who'll teach you Spanish along the way. This is also a top time for birdwatching and landscape photography.
Our top selling trip:
Spanish course walking holiday in the Picos de Europa
See all our trips:
Picos de Europa holidays
Read more:
Picos de Europa travel guide
10. Be charmed by spring in Scotland
While snow still sprinkles the mountain peaks in the Highlands, spring has certainly sprung at lower altitudes in April in Scotland. Bluebells carpet ancient woods, puffins return to the islands, and it's the season for baby Highland cows. Popular spots like Edinburgh, the Glenfinnan Viaduct and Isle of Skye are much quieter before the beginning of the tourist season too.
Our top selling trip:
Scotland by rail holiday
See all our trips:
Scotland holidays
Read more:
Scotland travel guide
More Best places to go on holiday in April articles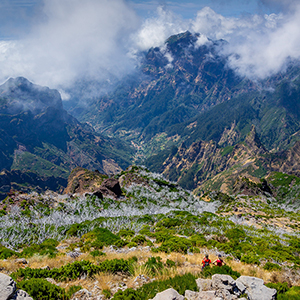 Read our guide to discover the best places, activities and festivals for April.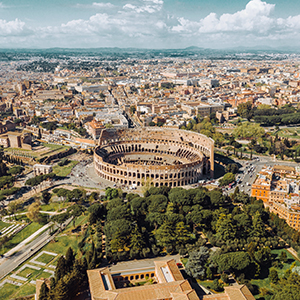 Celebrate spring, travel on a budget in Borneo, or see Cuba and Jordan.