Where to go on holiday in June
The days are getting longer and sunnier in Europe. It's balmy beach weather down south so it's time to get out on the water, or head into the hills for biking and hiking before the crushing heat and crowds descend. In Southern and East Africa, the rains have subsided, the landscape is green, and large herds of animals emerge to drink at the rivers and watering holes. In Borneo, the dry season makes trekking in the jungle that much more comfortable. Where not to go? Mainland Southeast Asia is drenched in monsoon rains at this time of year, while much of the Caribbean is wet, hot and humid.
1. Arctic
The icy waters of the Arctic are accessible to small ship cruises for a short window in June and July. This isn't time for the Northern Lights but visiting the Arctic in June is a real adventure: you'll be housed on a former working ship so there'll be few frills, but plenty of thrills – you'll be able to spot polar bears, walruses and seals.
2. Borneo
This is the driest time of the year in Borneo, with average temperatures of 29°C, making rainforest hikes much more pleasant and increasing your chances of spotting orangutans in the wild, when they emerge to pick fruit off the trees in wild tracts of forest. For marine wildlife lovers, this is also the time to see green and hawksbill turtles at the coast.
3. Botswana
June is the best part of Botswana's dry season. It's before the savannah dries out and starts looking parched, and also before the July holiday season, when visitor numbers start to soar and safaris get much busier. You'll have a very good chance of spotting leopards, elephants and giraffes gathering by the rivers and watering holes, or in the vegetation.
4. Croatia
Early summer sees the best of Croatia. It's warm enough to swim in the sea and sunbathe, with temperatures in the mid-20°Cs, yet the school holiday crush has yet to appear meaning you can enjoy the country's historic cities and beaches and still have space to breathe.
5. Spain
May and June are the best times to visit Spain if you're looking for warmth and fewer crowds along the coast, although northern regions around the Basque Country and Picos de Europa will still find changeable conditions so pack for every eventuality. June is also one of the best times for festivals and ferias – from flamenco fairs to the incredible castellers human towers of Catalonia.
6. Uganda
You can enjoy mountain gorilla sightings throughout the year in Uganda, however dry season – which kicks off in June – is the best time to visit. Yes, it is busy but that's because the viewing conditions are so spectacular. What's more, the temperature is also very palatable for a decent hike, with a low of 17°C and a high of 26°C.
If you'd like to chat about Best places to go in June or need help finding a holiday to suit you we're very happy to help.

Xania Wear, from our Croatia specialists WearActive, says that June is a good time to visit Croatia's Vis Island: "For hiking, biking and wildflowers we would suggest May and early June. These months are also good for spending less time on the beaches and more time getting to know the locals in Vis town and Komiza."
Jackson Araali from our Uganda specialists Chinkara Journeys on visiting in June: "The best time to travel in the year would be June to August. The weather is always perfect, you don't have a big amount of rain and because it's the season for tourists, they pay more attention to every visitor who comes to Uganda, so you always experience first-class facilities and everything is in place, rather than travelling in the low season when sometimes the standard has dropped a bit."
Georgina Howard from our holiday specialist Pyrenean Experience on visiting the Spanish Pyrenees in June: "In June you get midsummer pagan festivals and long, silvery nights. Our walking holidays run from June to mid-October. It's a crunchy time – the ground crunches with walnuts, chestnuts and is slippery with acorns underfoot. The sheep are out, trying to eat the chestnuts before you can get to them. Everyone picks mushrooms from their secret mushroom patches – they're out at 6am so no one sees where they go."
More Best places to go in June articles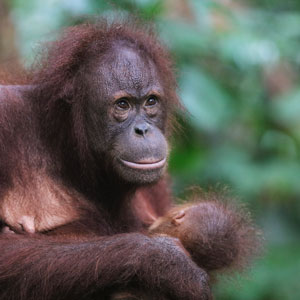 We've done our research and consulted our expert holiday partners.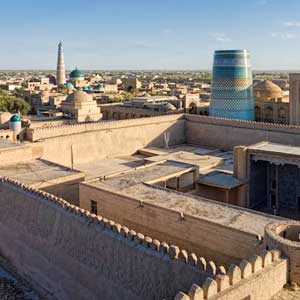 There's plenty of excitement here, whether you want to explore the Arctic or the Silk Road.