Getting around tips
Award-winning travel writer Emma Gregg shares her Botswana travel advice:
"Botswana is a great place to ditch the Land Rover in favour of a vehicle-free wildlife-watching experience. Guided bushwalks, horse riding and boat trips offer a refreshingly different perspective to conventional game drives. The experience can be exciting, serene or both, depending on what you encounter.
Don't be disappointed if you book a trip in a mokoro – the Okavango Delta's answer to the Oxbridge punt – and your craft turns out to be made of fibreglass instead of the more traditional hollowed out sausage tree wood. Tourism has created an unprecedented demand for mokoros, and as wooden ones only last five years, mature sausage trees are now rare. Fibreglass provides a viable alternative."
Season tips
Richard Madden, author of the Bush Telegraph column, shares his advice for travelling in Botswana off-season:
"Consider picking up a bargain and travelling outside the peak (dry/winter) season between May and Sept/Oct. If you travel during the wet season, the bush is actually greener, lusher and more beautiful and the summer storms can be an intoxicating experience leaving the bush feeling fresh and revitalised. While the wildlife is more dispersed and not so focused around the waterholes, you will still often see huge herds of antelope and all the large predators."

The key is to stand back a little bit – you'll get natural wildlife behaviour and better photographs

– Dereck Joubert, National Geographic Explorer-Residence
Photography advice
Dereck and Beverly Joubert are internationally renowned filmmakers, conservationists and National Geographic Explorers-in-Residence. Here is their advice for taking better photographs in Botswana:
"The problem is that when people arrive with short lenses, they push to get closer to the animals. But with digital cameras today, you don't have to be as close as you think. You can always crop later on. The key is really to get natural behaviour by standing back a little bit and letting these things pan out. If you push too hard you will destroy the animals' natural behaviour and your opportunities as a photographer."
The benefits of a bush camp safari
Dirk Reiche from our supplier Sunway Safaris, which specialises in bush camp safaris in Southern Africa: "I was a guide for 14 years on both accommodated and camping trips and on a camping safari the group dynamic is much stronger than on an accommodated tour. You are literally in each others' faces the whole time in a confined camping area with no option to go back to your room and watch TV. So you need to be more friendly but groups do gel better I find, because you are with each other 24/7. The other main benefit is the immersion. When you're wild camping in Botswana, for instance, there are no facilities and nobody else around – you're in nature."
Luxury travel in Botswana
Simon Mills, from our supplier Native Escapes, is an expert in travel to Africa and has packing tips and advice on what to expect from a luxury holiday in Botswana:
"Botswana's wilderness is second to none, in my opinion, and the wildlife viewing is exclusive by the very fact that the government there has restricted the number of bed spaces, which restricts the number of visitors, therefore creating a privileged safari experience. Compared to Tanzania or indeed South Africa you are unlikely to see another vehicle whilst out on a game drive (especially in the Delta, Linyanti, Savute and the Pans). Botswana is a fly in destination; the roads (and I use the term loosely) are virtually nonexistent sand tracks, with no rescue service, signs or comfort. A journey that might take 25 minutes by light aircraft will take six to eight hours on a bumpy sand track road. This, of course, all comes at a price; it is a high end safari destination, and the costs correspond."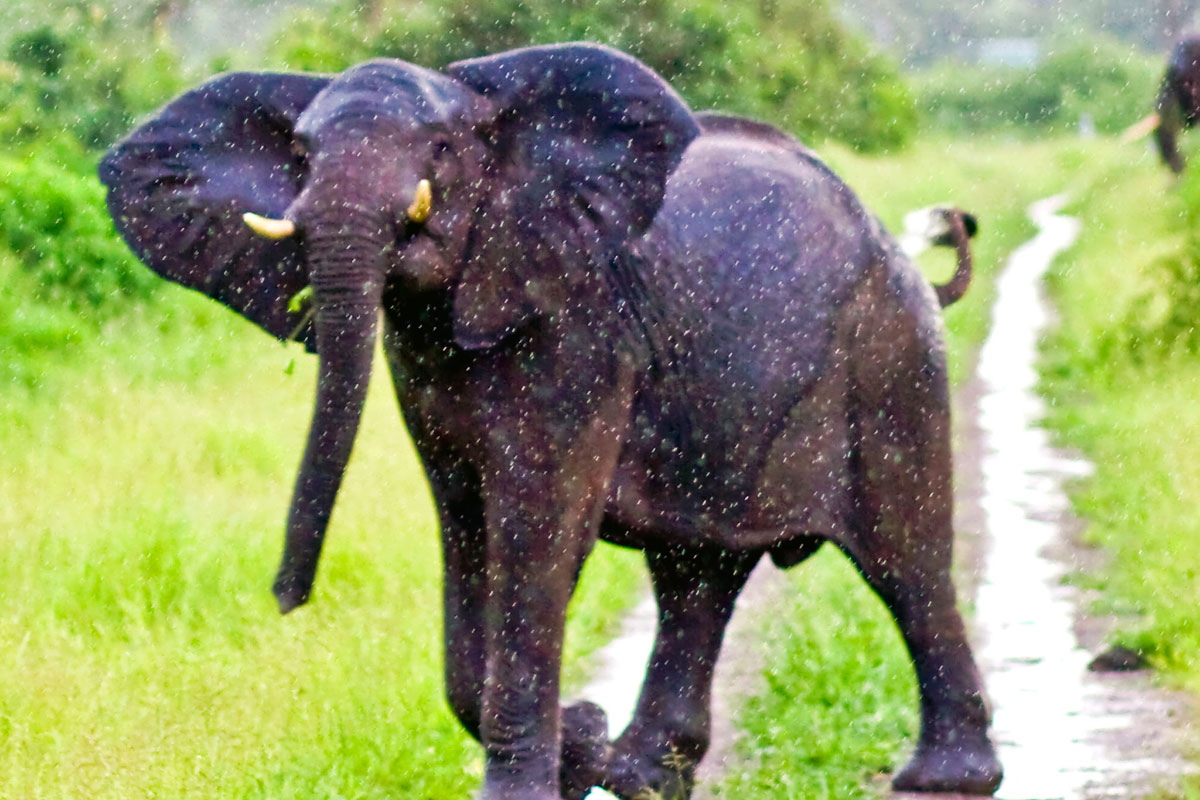 Travelling in the green season
Bruce Taylor, founder of our supplier Sunway Safaris, describes his best time to go to the Okavango Delta: "I enjoy the green season, from December to April, because there's no dust. The beauty of the rains in Botswana is that they're generally late afternoon thunderstorms that come rolling through then pass on, so you can still have gloriously sunny days. The rain cools things down a bit, there are a lot of young animals around and all the migratory birds are in the Okavango at this time – and they're spectacular."
Responsible tourism insights
Simon Rowland from Wildfoot Travel:
"Travel goes hand in hand with responsible travel in Botswana, regardless of the quality of the accommodation. The government have been very wise and sensitive when it comes to sustainable tourism in the bush. There are stringent rules and regulations and a huge encouragement to be eco friendly and sustainable with the use of solar and other natural energies. All of the safari lodges by law have to be small and low impact, only allowing in most cases between six and 10 rooms. Whether the lodges are located within national parks or private reserves, laws are keen surrounding sustainable tourism which should act as a guide and marker for other African countries, but alas in some cases it does not. All grades of lodges encourage the use of local community whether this be bushman guides or lodge staff. I'm a huge fan of Botswana and one of the main reasons is because they are ahead of the curve when it comes to animal protection. No hunting is allowed and the government banned elephant rides in 2016! Wonderful."
Health & safety in Botswana
HEALTH
Malaria exists in Botswana, particularly in the north. Consult your doctor about medication, and cover up and use repellent to avoid mosquito bites.
Several vaccinations are recommended for Botswana. Visit your travel clinic at least 6-8 weeks before travelling to ensure you have time to complete your course of vaccinations.
In the winter months (May-August) parts of Botswana can be surprisingly cold, especially in the early morning. Pack warm layers, along with hats and gloves.
Extreme heat and dryness can affect children badly – use sunblock and hats, keep them well hydrated and carry a cool box in your vehicle for drinks if possible.
Water-borne diseases exist in some of Botswana's lakes and rivers, so avoid swimming in these.
Almost a quarter of Botswana's population is HIV positive. Exercise precautions in situations involving blood or open wounds, such as helping accident victims.
Check the latest health advice on Botswana.
SAFETY
Botswana is generally very safe for travellers, especially outside the main towns. Exercise the same precautions as you would back home, and don't have valuables on show. Avoid driving outside of towns at night - roads are not lit and vehicles are in danger of colliding with roaming wildlife. Check boots and shoes for critters before putting them on – especially if camping. Homosexuality, while not illegal in Botswana, is still stigmatized. Same-sex couples are therefore advised to act discretely in public.
Our top Botswana Holiday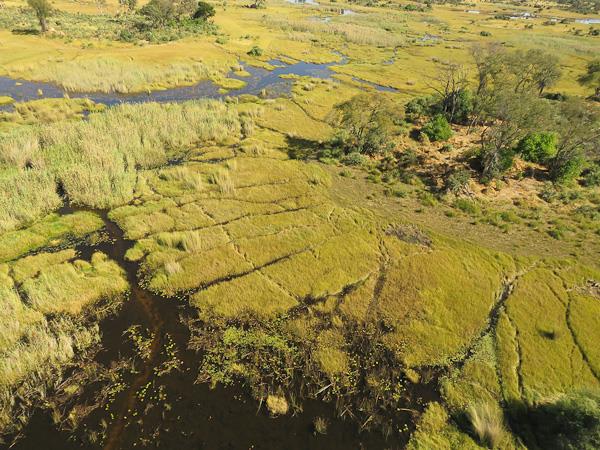 Botswana's premier game parks, Okavango Moremi Savuti Chobe
From
€1970
14 days
ex flights
Small group travel:
2023: 18 Jun, 9 Jul, 16 Jul, 10 Sep, 5 Nov, 12 Nov, 26 Nov, 3 Dec, 10 Dec, 17 Dec, 24 Dec
If you'd like to chat about Botswana or need help finding a holiday to suit you we're very happy to help.

Botswana advice from our travellers
At Responsible Travel, we think the best people to advise our travellers are often... other travellers. They always return from our tours with packing tips, weather reports, ideas about what to do - and opinions about what not to.

We have selected some of the most useful Botswana travel tips that our guests have provided over the years to help you make the very most of your holiday - and the space inside your suitcase.

Do it! Especially if you enjoy wild camping - not the kind with running water and generators but camping in places with few amenities.

"It gets dark early, you always seem to be packing up in the dark and finding things in the tent is a bit of a challenge. Make sure you take really good torches/lights for your tent, with spare batteries. Water is limited when wild camping so you cannot have a shower every day. Ladies, you cannot get out of your tent at night for the loo when wild camping!" - Linda Sykes

"Get a Visa credit/debit card: had problems with MasterCard in Botswana." - Johann Trojer

"You can't expect the wildlife to come that close, so if you want a close-up picture make sure you have a big zoom. Although we had a 10x optical zoom camera, one of our group had an 18x optical zoom. The benefit was certainly apparent when taking close up shots of the birdlife." - Barry Woodfin



We took 30 tennis balls and four frisbees to give to the children that we met. Better for them than sweets and much more fun than pencils.

"Pack your things in plastic bags or liners to protect them from sand and rain!" - Tania Zwicky

"Take warm clothes: it was absolutely freezing some nights. I'm not sure what the freezing point of washing up liquid is, but that's how cold it was." - Julia Ward

"Take a cushion or neck cushion for sleeping in the truck." - Janet Aston

"We went to Nata and the salt lakes expecting to see vast numbers of birds but there were none! This was because it is the dry season and therefore there was no water to lure the birds – we were all disappointed in this, although the salt lake was very tranquil. If we had known this we would have spent more time elsewhere and scrapped the visit to Nata." - John/Cathy Baldock